People Top 5
LAST UPDATE: Tuesday February 10, 2015 01:10PM EST
PEOPLE Top 5 are the most-viewed stories on the site over the past three days, updated every 60 minutes
When the South Rises Again, All of Kennesaw, Georgia Will Be Armed and Ready


While insisting that their ordinance is constitutionally sound, city officials admit the regulation, effective March 25, has the earmarks of a successful publicity stunt. It has drawn nationwide attention and inquiries from as far away as Canada and the BBC. "It's gone off like a rapid-fire Roman candle," marvels Ruble, the head of a 13-man force. The statute began as a protest against a similarly well-publicized decree in the Chicago suburb of Morton Grove: Last February it became illegal for homeowners there to keep handguns within the village limits. When the Morton Grove law was upheld by a federal district judge, Kennesaw's leading citizens reacted. "The Morton Grove ordinance is dangerous," claims Purdy, who expects an appeal of the Illinois law to eventually reach the nation's highest court. "If the Supreme Court rules that a municipality can deny citizens the right to keep and bear arms, it would follow that gun ownership is for the military and not for individual citizens. Then all guns would be subject to confiscation."

According to the mayor, 85 percent of his constituents, mostly conservative Democrats who use their guns for hunting, see things his way. The measure specifically exempts the disabled and conscientious objectors from compliance with the law (and felons are prohibited from owning guns). So there is a loophole for those who disagree with the ordinance to avoid prosecution. "Over three-quarters of the populace probably own a firearm already," he says. For those who aren't familiar with guns, classes will be scheduled by the police department.

Support has even come from Morton Grove. Says Victor Quilici, a resident who filed a court case against the Illinois ordinance, "Kennesaw made a valid statement to the nation the way Morton Grove did. They just demonstrated the other side of the coin." But Morton Grove's mayor, Richard Flickinger, is far less charitable in his estimate of his counterparts down South. "Those guys are nuts, they're hillbillies," Flickinger rails. "We aren't going to monkey around with their moonshine stills, so they shouldn't monkey around with our ordinance."

In fact, the pawnshop in Kennesaw, the most obvious place to purchase firearms, hasn't sold a single gun since the ordinance was passed by a unanimous vote of the six-member council. And since Morton Grove's law was adopted, only 11 handguns have been turned in—in a town of 24,000. Both measures may be remembered more for the flap they generated than for their legal impact. If appeals do not modify Kennesaw's stand, perhaps ridicule will. Last week the mayor of Acworth (pop. 3,700), the next town up Georgia Route 41, announced that he had a new law in mind. This one would make every homeowner in town liable to arrest if he doesn't own a fishing rod.


Small-town chauvinists believe it's folly to walk the streets of a big city without a gun, but in Kennesaw, Ga. (pop. 5,200) they seem to be admitting things are no better there. Faced with a rising crime rate, the city council of the Atlanta exurb has made it illegal for householders not to own a gun. "Last year we had an increase in crime of 18 to 20 percent," Mayor Darvin Purdy says in defense of the act. "We have burglaries [55 in 1981] and armed robberies [4], just like everybody. I don't doubt that Atlanta's crime is being exported." The new law, Police Chief Robert Ruble warns, will deliver a message to crooks: "Stay out of Kennesaw. Coming here could be very hazardous to your health."
Advertisement
Today's Photos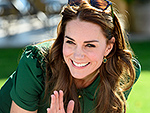 Treat Yourself! 4 Preview Issues
The most buzzed about stars this minute!