People Top 5
LAST UPDATE: Tuesday February 10, 2015 01:10PM EST
PEOPLE Top 5 are the most-viewed stories on the site over the past three days, updated every 60 minutes
T. Berry Brazelton
Maybe You Can't Raise Kids by the Book, but When This Pediatrician Talks, Parents Listen


That kind of sensitivity toward the anxiety that new parents wrestle with has vaulted Brazelton's baby books, Infants and Mothers (Delta, $7.95) and Toddlers and Parents (Delta, $7.95), right up on the pediatrics bookshelf next to Dr. Benjamin Spock's landmark Baby and Child Care. Rather than basing his advice to parents on the behavior of that frustratingly elusive paradigm, the normal child, Brazelton, in Infants and Mothers, relates the first-year case histories of three dissimilar babies: "average" Louis, "quiet" Laura, "active" Daniel. Toddlers and Parents, equally instructive, explores children's development between the ages of 1 and 3. There are chapters on hyperactivity, sibling rivalry and the withdrawn child, as well as on the problems of working and single parents. Both books deal as much with the feelings of mothers and fathers as with the progress of their highly individual children. Always, Brazelton, 63, is encouraging, not coldly instructive. With the breakdown of the extended family, he explains, "I know that parents need backup, which they're not getting. I see having a baby as an opportunity for giving parents a whole new vision of hope."

Occasionally Brazelton is helpfully specific in his suggestions to parents. In order to wean a toddler away from a tattered security blanket, for example, he recommends sewing a new blanket to one end, then gradually trimming away the old one until the child's attachment has been completely transferred. Ordinarily, though, the doctor prefers merely to drop hints as to strategy, leaving tactics to the parents' discretion. "The most important thing is that parents find their own way," he explains, "and when they do find it they say, 'Wow, we did it!' If you feel competent, you pass it on to the baby, which is one thing that needs to be passed on to kids."

One of Brazelton's goals, he says, is to demonstrate that parenting is more than a duty. "There is so much conflict now about having children, my work is aimed at making the rewards explicit," he says. "We're in an endangered time for children, and if we let the family explode, the people who will suffer are the kids." To reduce the potential for internal combustion, he believes that mothers who want to work ought to. Significantly, he regards the new breed of mothers—working women in their 30s—as considerably more up-tight than their mothers were. "These women made big choices to become mothers, and motherhood is more heightened for them," observes Brazelton. "The stakes are bigger, the women get less flexible, and they hate themselves when they think they've made a mistake. On the other hand, there's more caring in older women, and they are better prepared. There's been such an explosion of knowledge."

Much of that knowledge is traceable to Brazelton himself, whose studies of newborn babies have given doctors greater insight into parent-child relationships. His major contribution to pediatric medicine has been the Brazelton Neonatal Behavioral Assessment Scale, a half-hour examination during which, he says, "we bring a baby from sleep to being awake and alert, and even to crying, to see what he is like in each of these conditions." The infant is stimulated in turn with a human face and voice, a red ball, a rattle, a light pinprick, white light and changes in temperature. The test is meant primarily to assess his health and reflexes, but also indicates whether he is likely to be a quiet, average or unusually active baby. "We like to think we can predict what a baby will be like as a person," says Brazelton. "Of course, parents should get to know their child as soon as they can and see what's appropriate to him, rather than having any set goals in mind." Brazelton's test is now used routinely in 10 countries and 360 medical research centers.

Descended from some of the earliest American settlers of Texas, Brazelton, the son of a lumberman, was troubled for years that his ancestors had been slaveholders. "As a child in Waco," he recalls, "I wasn't allowed to play with the son of the black woman who took care of us, and whom I adored. I spent most of my two years in analysis wishing I were black. I still have a serious feeling of responsibility for what happens to black people. I have done research on black child development in Kenya and Zambia, and I am serving as an adviser for an extensive study now being done in the U.S. I feel I have a debt to pay off."

For a while, after reading Dr. Dolittle as a little boy, Brazelton wanted to be an animal doctor. But at 8, he was praised for baby-sitting his small cousins at family get-togethers, and began thinking of himself as a future pediatrician. After graduating from high school in his hometown, he prepped for two years at Alexandria, Va.'s exclusive Episcopal High, then went on to Princeton, where his passion was theater. As president of the Triangle Club, he played a variety of roles, even females and juveniles. "I danced and sang and got an offer to try out on Broadway for a part with Ethel Merman in Panama Hattie," he recalls. That idea was laid to rest when his parents, horrified, threatened not to put him through med school. Among the least prodigal of sons, he earned a mention in Walter Winchell's newspaper column by ordering a glass of milk at the Stork Club while on a date with a debutante. He had promised his father that he wouldn't drink until he was 21, and Brazelton was a man of his word.

Frustrated in med school ("My goal was to understand human beings, and we were learning mainly about diseases"), he was later galvanized by reading Spock's book. "He became a hero," says Brazelton. Enthusiastically

adopting Spock as a model (though the two never met until 1972, after three of Spock's grandchildren had been his patients), Brazelton trained for four years in child psychiatry at a children's center in Roxbury, Mass. Early in his practice he was startled to see a nurse at a Boston hospital predict accurately which of two premature babies would recover first from a respiratory ailment. The woman hadn't run any complicated diagnostic tests; she had simply watched the babies closely to see which showed more alertness. Brazelton realized babies were communicating almost at birth, even if he hadn't succeeded in comprehending their physical messages. He made up his mind to learn, and he has. "Babies are not lumps of clay," he says. "Their behavior is just as clear as a grownup's verbal behavior. An infant can't tell you he is hyperactive, but if I clap my hands, he'll jump slightly and blink his eyes. A newborn can tell you clearly, by how he breathes, just where his cough is. I can tell the problem if the mother just puts her baby up to the phone."

Now teaching at Harvard Medical School, Brazelton spends most of each day at Children's Hospital in Boston, where he is chief of the Child Development Unit. But before and after his hospital work, he sees patients at his home office in Cambridge. He tries to keep the visits low-key and un-threatening, willingly examines babies on their parents' laps, and works at cultivating a measure of trust. "He put me at my ease," says one former patient, now grown. "Other doctors used to turn their heads away from me and talk to my mother as if I weren't there. He spoke to us both on the same level." Observes a friend, whose two grown daughters were Brazelton's patients: "Berry can sit down, be human and listen. That gentle, reassuring behavior is the difference between a good pediatrician and an extraordinary one."

Ironically, Brazelton thinks he stumbled a bit as a father. "I pushed my children," he admits. "I had too high expectations of them. I was in on their infancy and early childhood, but I couldn't stand them as teenagers. I guess I was still too much of an adolescent myself. I was lucky to have a wife, Chrissie, who really invested in raising kids. They turned out well." Daughter Kitty, 30, a flutist, singer and hard-rock musician, lives in Philadelphia with her jazz horn-player husband, Greg Scott. Polly, 27, is an assistant vice-president with Morgan Guaranty Trust Company in New York. Christina, 24, is a creative writing graduate student at the City College of New York. Tom, 17, is a prep school senior with an interest in psychology. How would he analyze his father? "Professionally, there's none better," says Tom. "He puts all he has into his patients. That's where it is with him. Also, he's a great dad. He's got his minor faults—he couldn't fix anything for the life of him—but when it comes to dealing with people, he's close to No. 1."

Currently rewriting Infants and Mothers, Brazelton regards himself not as a I rival of Spock, 78, but as an heir to a distinguished tradition. "My work is built on his," says Brazelton. "Spock gets flak now because everybody has been floundering to find stable values. Maybe I'm firmer than he, but to blame him for our lack of discipline with kids isn't fair." Ultimately, of course, Brazelton's message is not about discipline, but about the pleasures that parents should cherish. "My simple wish is that they have fun with their kids," he says. "At age 16 or 17, when my patients have their last exam, I have their charts with bowel movements and spitups and everything in front of me, and I ask them what they remember as children. So many have said, 'My parents cared so much. They always worried. They never smiled.' For parenting to be joyless is tragic."


For more than 40 years pediatricians have been churning out volumes telling American parents how to bring up their children. The parents keep trying, but it isn't easy. Dr. T. Berry Brazelton thinks he knows what the trouble is. "Baby books tell parents how to become perfect," he says, "and when they can't follow all the advice, they become confused and guilty. It's my firm belief that the newborn affects his environment as much as it influences him. By implying that all responsibility is on the parents, we are saying that unless they find the one right way, any mistakes they make will ruin the child. In fact, a child can absorb a great many mistakes on his parents' part."
Advertisement
Today's Photos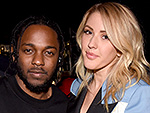 Treat Yourself! 4 Preview Issues
The most buzzed about stars this minute!