People Top 5
LAST UPDATE: Tuesday February 10, 2015 01:10PM EST
PEOPLE Top 5 are the most-viewed stories on the site over the past three days, updated every 60 minutes
Daddy's Girl
For Jane Fonda, Those Days on Golden Pond Brought Her and Her Dad Together at Last


Last week, while Henry sat, the world stood and cheered him on the occasion of an Academy Award—the first Oscar of his near half century in Hollywood—for what may very well be his last film, On Golden Pond. Last year Fonda attended the ceremonies to accept an honorary Oscar. But this year, now 76 and suffering from a severe heart condition, he watched from his Bel Air home with wife Shirlee (see story, page 32) at his side. As Jane (who lost in the Best Supporting Actress category) accepted the award for her father, Henry blushed and cried. Later, when Jane and the Fonda grandchildren rushed over in the family station wagon to deliver the precious hunk of metal, Fonda admitted that he wasn't really all that surprised. "It was in the wind," he smiled. While Shirlee hovered over him, Henry said softly that, no, he didn't think he would ever act again.

The road to Golden Pond began in 1979, when Jane was filming The Electric Horseman in Utah. In one sitting, she read the script of the Broadway play and was deeply moved by Ernest Thompson's story of the cantankerous retired Yankee professor Norman Thayer and his adoring wife during what may be their last summer at their lakeside camp. Jane had been searching for a movie to do with her father for years, in part to get to know him better. She found that Golden Pond even had a character that resembled her—the Thayers' daughter, Chelsea, who had been estranged from her father since childhood. "I could hear my father's voice saying those words," Jane recalls of her initial reaction to the play. "The grouchiness is real, and the difficulty in seeing that one can cause suffering for someone else—that's true of my dad. He doesn't always know when he's hurt somebody."

Unlike the warring Norman and Chelsea, says Jane, she and her father have had "only two limited periods of real conflict"—at the beginning of her film career and at the height of her antiwar activism in the early 1970s. Yet, inevitably, acting with her father for the first time since a brief joint stage appearance at the Omaha Community Playhouse when she was 18 set loose all the buried, unspoken conflicts in their complicated relationship. While filming a scene which showed the bristling hostility between Norman and Chelsea, for example, Jane felt she and her father needed to look each other in the eye for a closeup. "I don't need to see you—I'm not one of those actors," Henry growled. "I was furious," remembers Jane. "I felt like crying and the other side of me was saying: 'Great! These are the emotions Chelsea is feeling.' " But it was more than that. "I'm 44 years old and still he can reduce me to feeling abject helplessness."

Jane's comforter—in the film and on the set—was Kate Hepburn, 72, who was later to win an unprecedented fourth Oscar as Best Actress for her performance as Norman Thayer's wife, Ethel. "She put her arm on me and said: 'Don't be upset. Spence [Spencer Tracy, Hepburn's longtime love and acting partner] used to do that to me all the time.' "

During their three months at Squam Lake, Henry and Shirlee Fonda and Jane and husband Tom Hayden, who is now in a campaign for Assemblyman in Los Angeles, got to know each other in a way impossible in L.A. The Haydens lived with their son, Troy, 8, and daughter, Vanessa, 13 (hers by Roger Vadim), in a cabin just a short jog down the road from the Fonda house. Hayden, an expert bass fisherman, led Henry and Troy on angling expeditions—and Jane and Shirlee often found themselves commiserating together over why their men were gone so long. "I got to know Shirlee better than I ever had," says Jane, "and to love her a lot."

She also got what she came for, a new understanding of her dad and his role in her life. "I was in awe of him," she admits. "As a girl, I would do naughty things just to get his attention." As to any parental failings, Jane feels they were not severe, "or I would have been neurotic and I'm not."

The most difficult scene for both Jane and Henry came when Chelsea was to ask her father to be her friend. "I knew that for it to work we had to be naked, as it were, prepared to reveal ourselves," says Jane. "That is never easy. We would read scenes at the dining room table at the house. The moment I opened my mouth the tears came, so much emotion I could hardly control it. He cried, too—it was very hard for him." When they shot the scene, she recalls, "I'd saved something I wanted to do—I reached out and touched him. Dad is the kind of actor who searches for the character and gets a lock on it—there aren't many surprises. But I knew this would take him by surprise. I could see his body start to shake as he fought to control his emotions. It was very touching." Later, at dinner in his cabin, she recalls, "We never talked about the meaning of the whole experience, but we knew it had been profound both professionally and personally."

Have they been able to communicate better since the film? "Dad is not a communicative person, he just isn't," she says with a shrug. "In the last act of life one doesn't change. I won't. And one is wrong to expect it of a parent." His virtues now, she says, are what they have always been. "He has integrity, simplicity and disdain of extreme consumption," says Jane. "Like Thoreau, my father plays it close to the bone."

On the home front, wife Shirlee calls the shots

"The extent to which my father has become more open to affection and less angry has to do with Shirlee," says Jane of her 50-year-old stepmother. "This is the relationship I wish he'd had earlier on. One day I saw Shirlee standing behind his chair, and it suddenly struck me why they love each other. They're basically both simple, frugal Midwestern people."

Born in Aurora, Ill. and raised in an orphanage after her parents were divorced, the former Shirlee Adams was an American Airlines stewardess and part-time model when she met Fonda in 1962. She became his fifth wife three years later, and not long after that the couple moved into their hilltop Spanish-style hacienda in Bel Air. Recent visitors to the tree-shaded two-and-a-half-acre estate have found Shirlee to be a dogged protectress of her husband's health and privacy. "They don't seem to understand just how sick he is," she explains. "Some days he seems fine. On others, he kind of fades. I just have to play it by ear, hour by hour."

Troubled by a failing heart since 1974, Fonda had followed the rigors of filming On Golden Pond by starring in a TV production of Summer Solstice and the play Showdown at the Adobe Motel in Connecticut. "I wasn't sure he'd get through that," Shirlee says. "By the last day of the play a doctor said to me, 'You better get him home, or he's going to die right here onstage.' Twice we thought we were going to lose him. In fact, in November Jane didn't want me to put him in the hospital. She felt that if he were going to die, he would prefer to die at home. But I insisted. I knew he could get better care there, and he did."

Since her husband's release last January, Shirlee has kept a watchful eye on Henry's convalescence, preparing his meals, administering his medication, and carefully scheduling the visits of such longtime friends as Jimmy Stewart and Dorothy McGuire. Despite assistance from a five-days-a-week nurse, Shirlee keeps a cot by her husband's side and helps turn the weakened actor at regular intervals to help prevent bedsores. "People hear that he's up walking again, but when we're talking about walking, we're talking about a man who hasn't been out of bed for nearly a year," she notes. "When he takes two steps, that's walking."

Shirlee's ministrations have curtailed her outside activities to three exercise classes each week and occasional trips to the supermarket. "I don't really mind," she says of her bedside vigil. "It's our special time, and it belongs only to us. Even as sick as he's been, he's never said an impatient word. If he wants something, he asks for it graciously, and he always has a word of thanks. I don't want to lose him. I want to make sure he gets the best care he can, and I'm the one who can see that he gets it."

That care is paying off, adds Shirlee, who insists that "little by little" the actor's strength seems to be returning. "If anyone can will himself to be better, Henry can. I heard him telling someone the other day how much he wants to get better so we can travel again and stay in our apartment in New York. 'I want to be able to walk to the Dover Delicatessen,' he said. I'm hoping he will."


Advertisement
Today's Photos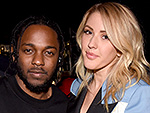 Treat Yourself! 4 Preview Issues
The most buzzed about stars this minute!