People Top 5
LAST UPDATE: Tuesday February 10, 2015 01:10PM EST
PEOPLE Top 5 are the most-viewed stories on the site over the past three days, updated every 60 minutes
American Soldiers in El Salvador Feel Pride in Their Work—and Few Doubts


Captain John B. is a lean, mustachioed 28-year-old officer who joined the Army a decade ago "as a victim of the draft." He decided to make the military a career sometime before entering the grueling Special Forces training camp at Fort Bragg, N.C. Roughly half of the American trainers in El Salvador belong to the Special Forces, but their distinctive green berets are nowhere to be seen. To emphasize their noncombat role, they have been ordered to leave the headgear behind—and they are searched before leaving the U.S. to make sure the order is carried out.

Like most of his colleagues, the captain is upset by the perception people at home seem to have of his mission. When word got out among his family's acquaintances about his new posting, he says, "Eighty percent were concerned for me, but the others thought I eat babies and use napalm for aftershave. My wife caught some of the same crap." Another trainer, Sergeant First Class Bruce C., a veteran of four years in Vietnam whose blond, boyish looks belie his 33 years, has solved the problem: "I don't tell anybody where I am," he explains. "I enjoy my work, and I want to keep doing it."

The trainers have an almost evangelical zeal about their task—and a firm opinion that they are in the right. "I'm very hostile to the way the American people think about El Salvador," Bruce says. "But being a professional soldier, I put that aside. I've been in this work for 16 years, and I have a pretty good idea what's best for El Salvador. Three-fourths of the American people have no idea how these things should be handled, and they start hampering our work." From the Green Berets' own perspective, the task is straightforward, and the enemy is clear. Asserts Eduardo H., a 39-year-old New York-born Hispanic staff sergeant: "Communism is like cancer, the way it's been spreading these last 50 to 60 years. Right now it's almost banging on our front door."

The rebels may be the main enemy, but these soldiers believe they have another obstacle: the American press. Most U.S. newspapers are not available in El Salvador, but Eduardo believes from what he has heard that American reporters write too favorably of the guerrillas: "The truth just isn't being sent out," he argues. "The reports aren't accurate, and I regret that." All of these men vigorously deny that Green Berets could have witnessed torture by Salvadoran soldiers as alleged in one newspaper article. "I have 18 years in the service," says Eduardo. "If I saw any killing or torture, I'd find somebody to stop it, or I'd pack my gear and go." Since the American soldiers are not allowed in combat zones, they have no information on the atrocity charges which continue to blacken the reputation of the Salvadoran Army.

In a nation where violence is pervasive, ceaseless attention to security has so far kept the trainers from harm. From the moment their Jeep leaves a hotel in the capital before dawn for the journey to a nearby base, they carry pistols, which are mandatory. They travel in pairs and observe a curfew. "In a war zone like El Salvador," says Eduardo, "you can walk out that door and get blown away. No, you can't say I feel safe."

Whatever the questions about the propriety of the trainers' mission, nobody doubts that the Salvadoran Army needs help desperately. Short of officers and noncoms, the country's military relies on illiterate peasants for manpower. "They're not doing what we tell them in some instances," says Eduardo, "but they have learned a great deal." The Green Berets concede that they are not readily able to predict El Salvador's political future, but they are confident the military challenge can be met. "The guerrillas are ill-trained, ill-prepared people," Bruce observes. "With one year of proper training, the forces here will have no trouble controlling them." Asked if the Salvadoran officer corps, still notorious for inefficiency and corruption, has the courage to carry on the war, Captain B. says he has no doubts: "I know a 19-year-old officer who was shot through the kneecaps in battle. Now he's running two miles a day to get back into shape for combat. That's professionalism—and patriotism."

The trainers work 12 hours a day, six days a week. Hal G., a 26-year-old staff sergeant and medic, teaches emergency life-saving skills. The others instruct the Salvadorans in military skills and tactics. The drilling seems to be paying off. A unit trained by U.S. advisers appeared fit, disciplined and confident when observed coming out of the field after a three-day sweep across a northern mountain range last month. Units which have not yet benefited from U.S. hands-on training straggled and shuffled home in comic disarray, leading two captured horses and a small goat. The Green Berets are frustrated by the U.S. policy which bars them from accompanying their charges into combat. Bruce feels the frustration acutely: "I want to cry when they go out there without me, because I know that if I had just one morning, these boys would not be in body bags. When you get a battalion back and you ask them how you lost these people, you always find some mistake. It's not that the guerrillas did good, but the army made a mistake."

Still, the Green Berets obviously derive a fierce personal and professional satisfaction from their work. They are fine soldiers, and, while others debate the larger implications of their work, they are proud to be passing the traditions of their corps on to troops of another nation. As Bruce explains, "When soldiers give you a thumbs up and say, 'Hey, I can really fire that weapon,' you see that look in their eyes, and that's the best thing there is."


No Americans were more heartened by the massive turnout of voters in El Salvador's election last week than the 52 U.S. military trainers counseling and drilling that country's troops in their war against leftist rebels. Since the first trainers arrived in El Salvador in October 1980, they have been the focus of an emotional debate at home. Critics fear that their presence could lead to a full-scale American military involvement—and another Vietnam. But, like soldiers through the ages, these men are instruments, not shapers, of policy, and, following orders, they have remained silent on their role until now. Eager to explain their view of the Salvadoran situation, four Green Beret trainers were given permission to meet with PEOPLE'S John Saar in the home of an American diplomat in San Salvador. Their only condition: that their identities be protected. Here is Saar's report of that conversation:
Advertisement
Today's Photos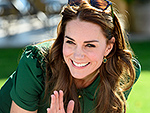 Treat Yourself! 4 Preview Issues
The most buzzed about stars this minute!