People Top 5
LAST UPDATE: Tuesday February 10, 2015 01:10PM EST
PEOPLE Top 5 are the most-viewed stories on the site over the past three days, updated every 60 minutes
Marco Polo
Nbc's $25 Million Showboat from China Finally Comes in
On a grassy plain in Inner Mongolia, long off limits to Westerners and opened only for the filming of Marco Polo, Ying Ruocheng stood in a 16-horse war chariot, surrounded by 1,000 13th-century soldiers, waiting to film a battle scene. "How far are we from the Soviet border?" asked co-star Ken Marshall. "Maybe 100 miles," replied Ying. "Well, what happens if one of their scout planes sees this army advancing?" inquired Marshall. "My God, that would be the day," smiled Ying. "The great Khan invades Russia."
Politics, humorous and otherwise, couldn't help being a part of Marco Polo, and Ying Ruocheng knew from the beginning that he'd be playing two parts: as Kublai Khan and, equally important, as his country's chief representative in the most ambitious film project ever undertaken in China. He is admirably suited for both: As an actor, he is a 30-year veteran of stage and movies; as an unofficial ambassador, his qualifications include flawless English (he has translated Shakespeare into Mandarin) and first-hand contact with many of the events that have shaped 20th-century China. "Kublai had a great sense of history, and someone living in China today must be very conscious of historical forces," says Ying. "We have been through all sorts of political struggles in the past three decades. Without that experience, I don't think it would have been possible for me to understand the problems Kublai was facing or to imagine what was going on in his head."
To a remarkable degree, the actor's personal history reflects China's. One of nine children of a well-to-do university professor who taught English literature, Ying spent his early childhood in a Peking palace, shared with eight other families, that had previously been the residence of a Qing dynasty prince deposed when China became a republic in 1911. "The prince's old retainers stayed on to wait for his return," says Ying, who remembers a pigeon tender, a hawk trainer, sitting-chair bearers and "two or three old eunuchs. They had very bad tempers—they were frustrated, I think."
In 1937 the Japanese occupied Peking. Ying was expelled from one school for throwing stones at the instructor of a required propaganda course and later from a Catholic missionary school for, he says, refusing to kowtow to a rich man's son. In 1943 his father was arrested by the Japanese. At twice-weekly visits to the prison, Ying recalls, guards would call out a number ("my father was 770") and tell anxious relatives whether they should go to one door to deliver food or to another to pick up the prisoner's body. When the Japanese surrendered in 1945, Ying found his father emaciated and in chains. "I hardly recognized him," says Ying. "The Japanese were not very liberal about these things."
After the war he studied English and drama at Qinghua University northwest of Peking and became involved in radical student theater. When the Communists besieged the capital in December 1948, they asked his troupe to provide propaganda services. Recalls Ying proudly: "We wrote skits to perform in the streets and entered Peking as part of the People's Liberation Army on Feb. 1, 1949." His father, believing Mao Tse-tung's Communists and Chiang Kai-shek's Nationalists would settle quickly, left for Taiwan. "We never saw him again," says Ying. "No one thought this division would go on for 30 years." (His father died in 1969.)
In 1950 Ying married a fellow drama student, Wu Shiliang, now 52, and the two joined the fledgling Peking People's Art Theatre, China's most prestigious company. His career prospered until the Cultural Revolution of the late 1960s, when the troupe was sent to labor in the countryside. Ying and his wife planted rice and lived in separate dormitories for three years. He is frank about the shock of the experience, but he also believes that the Western press has overplayed the era's horror stories. "When you have many fleas, they don't even itch," says Ying, who received his full city salary even while farming. "In the beginning you were singled out, and it was a shock, of course. But that soon wore off because all your friends, and in many cases the person who was criticizing you in the last session, were also being criticized. So it didn't itch anymore." He returned to Peking in 1972, worked as a magazine writer and was allowed to resume his acting in 1978. He has since appeared in movies, with the Peking People's Art Theatre in Europe, and as Bob Hope's translator in his 1979 China special.
Ying found that enlightenment on the Marco Polo set was a two-way street. One day, when it looked like rain, Chinese crew members didn't want to budge, but the Westerners insisted on traveling to the location on the chance the weather would clear. It did, and the scene was shot. "When we came back, I had a talk with some of my Chinese colleagues," says Ying. "The gist of what I said was, 'For years we've been told that Westerners are corrupt, decadent, leading easy lives. But what happened today proves us wrong. You can't say they knew more about Mongolian weather than we did, but they wanted to work.' There were many cases where I was equally frank in telling off my Western colleagues," adds Ying. He cites as an example an American who remarked on seeing some cute kids, "I'll buy them all up and take them home." "I knew he meant well," says Ying, "but if that sort of thing is broadcast and twisted, it would sound typical, from the point of view of some Chinese, of an imperialist—someone who thinks he can do anything with money, and that the only place fit to live is the U.S."
Marco Polo didn't make Ying rich. He continues to earn his usual salary of approximately 200 yuan per month ($110, "high for China," says Ying) and shares a five-room house on a Peking side street with Wu, who has worked as a research assistant to leading playwright Cao Yu. Their daughter, Ying Xiaole, 30, paints in a porcelain factory and is married; their son, Ying Da, 21, is a psychology student at Peking University. "Maybe the government will give me a little more money for Marco Polo, but that certainly wasn't my motive for making the film," says Ying, whose intensive preparation for his role included reading the voluminous chronicles of Kublai Khan's 35-year reign. "One person can do very little, but as an artist I have a chance to help people understand and treat each other as human beings, without prejudice and suspicion. If Marco Polo should awaken some of that spirit, I would feel very happy."
He says he doesn't worry about standing out in a crowd, even though it has hurt him in the past. "My wife is always saying, 'You're sticking your neck out,' " smiles Ying. "I don't think I am especially laudable for that. People are born with certain characteristics. Well, I would rather live like this. It makes life interesting."
Contributors:
Jerene Jones.
Thirteenth-century Venetian merchant-explorer Marco Polo took four years to reach the fabled court of Chinese Emperor Kublai Khan. An Italian production team has taken almost that long to make Marco Polo, airing this week on NBC. The most expensive TV story ever told, the $25 million-plus, 10-hour epic required 5,000 extras and is the first major Western movie allowed to be shot extensively in China. (The Chinese government had final say on the script and gets 10 percent of the profits from distribution in more than 70 countries.) Nowhere is the cross-cultural mix more remarkable than in the lives and views of the film's stars, Ken Marshall, 31, the Mid-westerner who plays Marco, and Ying Ruocheng, 52, China's foremost actor, who plays the Mongol Caesar Kublai Khan.
Advertisement
Today's Photos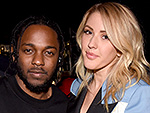 Treat Yourself! 4 Preview Issues
The most buzzed about stars this minute!