People Top 5
LAST UPDATE: Tuesday February 10, 2015 01:10PM EST
PEOPLE Top 5 are the most-viewed stories on the site over the past three days, updated every 60 minutes
The Critics Are Wrong, Says the Architect of Knoxville's Fair, Everything's Jake!


The fair is bringing a dramatic revitalization, which will continue long after the fair's Oct. 31 closing, Butcher believes. Knoxville's sudden fame may spark industrial expansion, and Butcher predicts outsiders will invest $1 billion in the city during the next few years. Already the fair has put 20,000 area people to work. Yet the major gain may lie in the boost to Knoxville's faltering confidence. "Nobody thought we could, but Knoxville just did it," crows Butcher. "We're gonna stand tall and be counted." The fair's planners had to withstand a barrage of negative media coverage during the seven years of preparation. Though painful, the attacks were ultimately helpful. Says Butcher: "They called us a 'scruffy river city.' That rallied the whole town and got us united."

Jake Butcher's unorthodox tactics in raising the $100 million cost generated allegations of opportunism. Some of the money was loaned by banks that he personally owns. Joe Dodd, associate professor at the University of Tennessee, charged: "If Butcher is doing this out of civic pride, it has a good paycheck." But Butcher has staunchly denied any impropriety. Georgia banker Bert Lance, who is a leading backer of the fair, defends his close friend: "Jake's taken a lot of abuse, but it's like he said: Critics don't build anything."

Trailed by aides transmitting his orders over walkie-talkies, Butcher built the fair with the same backslapping flair and whirlwind energy that secured his place among the rich and powerful of Tennessee. A Democrat who twice ran unsuccessfully for governor—in 1974 and 1978—he drew important bipartisan support for the fair from former President Jimmy Carter and Tennessee Senators Howard Baker (R) and James Sasser (D). The influence helped, but Butcher was his own best legman, often working past midnight and following a fiendish travel schedule that took him to 25 countries. Butcher was away so much that wife Sonya and their four children kept a full-size cut-out photo of peripatetic Jake propped up at home. His associates captioned it, "Hi, I'm Jake Butcher. Be with you in a minute."

Brash self-confidence has carried the farm boy a long way from his swimming-hole, crawfish-catching childhood on a farm outside Maynardville, Tenn. After a four-year stint in the Marines, he went into business with his father's help. Butcher was running a small gasoline distributorship when his big break came in 1968. While negotiating a bank loan for a new truck, he was seized with a better idea—buying the bank. The deal was closed six months later, with Butcher borrowing much of the purchase price from other banks. "Overnight," he chuckles, "I went from truck driver to chairman of the bank." Butcher now presides over a banking, real estate and machinery empire, enjoying his wealth with the undiminished zest of a country boy made good. Most days he's airborne, zipping by helicopter from his palatial 42-room home to the fair, landing on the heliport of his 27-story downtown office building, and perhaps later flying out to the ranch where he keeps 600 head of Herefords. None of it means more to Butcher than the fair, whose success has been a salve to his political defeats: "This is more than I could have done for Knoxville," he says, "if I'd been elected governor three times."


Nestled in the foothills of the Great Smoky Mountains, on a bend of the Tennessee River, Knoxville(pop. 183,000) is no international metropolis. So there were guffaws in 1975 when civic leaders announced plans to host a world's fair, a glittering crown usually claimed by such giants as New York, Brussels or Osaka. Critics jeered as though Knoxville were just a jumped-up farm team with grandiose dreams of joining the big league. "What if you gave a big world's fair and nobody came?" gibed the Wall Street Journal. The merrily clicking turnstiles at the International Energy Expo '82 have been delivering Knoxville's triumphant response to the skeptics. Booming attendance over the bellwether Memorial Day weekend brought the visitor total since the fair's May 1 opening to more than two million, 50 percent above official projections. Success has vindicated Jake Butcher, 46, a self-made millionaire and visionary entrepreneur who as the fair's chairman ramrodded the project through from conception to completion. Gazing down on the disused railroad gulch he has transformed into a fairground showcase for 20 nations and 57 other exhibitors, Butcher is exuberant: "Don't she look great?"
Advertisement
Today's Photos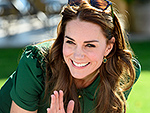 Treat Yourself! 4 Preview Issues
The most buzzed about stars this minute!