People Top 5
LAST UPDATE: Tuesday February 10, 2015 01:10PM EST
PEOPLE Top 5 are the most-viewed stories on the site over the past three days, updated every 60 minutes
Thanks to Grease and a Shove from Her Rocker Husband, Lorna Luft Is Escaping Garland's Shadow


At 29, however, Judy Garland's "other daughter" has finally elbowed to star billing—and in her first ever movie. As Paulette Rebchuck, the boy-hungry high school blonde in Paramount's Grease 2, she plays one of four main characters in the sequel to the John Travolta-Olivia Newton-John original. If the film's 1960s setting and crankcase hairdos hint more of ooze than Oz, so much the better. "I'm scared," says Lorna of her debut, "but it's what I've always wanted, and I'm happy."

So too is Jake Hooker, 31, the ex-rock guitarist who is Luff's husband and manager. Now a hot agent and songwriter (his I Love Rock 'n Roll propelled Joan Jett and the Blackhearts to the top of the Billboard charts last month), Hooker has added sizzle to Lorna's long-tepid career. "She needed to get going," he says. "You've got to be a superstar if you're in this business. You've got to go all the way so you can pick and choose and not always be struggling. I'm like a pit bull when I want something. I go after it, and I get the job done." For Luft, such tenacity has sometimes been lacking. "I've never had the killer instinct," she admits. "I've never done anything in my career to be known."

The first of two children born to Garland and her third husband, agent Sid Luft (her brother, Joey, 27, is an aspiring photographer), Lorna spent her childhood shuttling between Mom's TV shows and concerts. "We grew up in hotels; my favorite words are still 'taxi' and 'room service,' " she jokes. At 13, she announced plans to become a singer, but "Mama just looked at me like 'Oh, no.' She told me I'd better study dance, voice and singing because 'you're not getting in on my name.' "

Still, Lorna began joining her mother in concerts and sang at New York's Palace Theater when she was 14. Judy's death from an apparently accidental overdose of barbiturates two years later, and the gaudy funeral that followed, left Lorna devastated. She wound up at L.A.'s University High with a D average (but not, she allows, because she was "one of the gang like the Pink Ladies in Grease; I was always hanging out in the drama department"). She skipped graduation to go into rehearsal for a Broadway play, and was fired after just two weeks. Since, she explains, "there was no trust fund when mother passed away," half sister Liza, daughter of film director Vincente Minnelli, came to the rescue and supported Lorna through six months of study at Herbert Berghof's acting school in Manhattan. "She saved me," says Lorna gratefully.

After finally making her Broadway debut the following year in Promises, Promises, Luft decided to try flying solo as a cabaret singer. The ghost of Garland, however, proved tough to shake. "Too much was expected of her when she was a novice," says Sid Luft, now 66. "She was publicized as Judy's daughter, and she wore Halston dresses, but what I remember were her problems with acne. It was hard."

In London during a 1975 concert tour, Lorna got a call from Hooker, then lead guitarist with the group Arrows. The two had met nine years earlier in New York. "I was just a 13-year-old who wore too much makeup and was awkward and confused and living with my mother," remembers Luft. "He was real skinny and wore snakeskin boots." For their London reunion, Jake turned up at Lorna's digs with two girl fans in tow. At first sight of Luft, though, "the sparks started flying," says Jake. "We knew we were in love."

In many ways it was an attraction of opposites. A street-smart refugee from the South Bronx whose dad is a butcher, Hooker had left home at 13 to play guitar in Greenwich Village. After scuffling through a series of dead-end bands, he finally hit the mark in the mid-'70s with Arrows, which scored big with British teens and landed its own TV series. "We were stars, riding in limos and eating in restaurants every night," recalls Hooker, whose footwear earned him the nickname Jake the Snake. "Most rock musicians go into it because of sex, and I had lots of Last Tango episodes backstage at concerts, everywhere. Sometimes there'd be a couple of girls at one time. But I got tired of it. I'd had enough."

After a three-week romp with Jake in London, Lorna went back to L.A., and the couple quickly ran up $1,000 transatlantic phone bills. When she returned to Heathrow Airport six weeks later, Hooker was waiting with a bottle of champagne and a bouquet of yellow roses. They settled into Jake's London flat. It had only a bed and his collection of guitars for furnishings, but that was plenty. "For the first time in my life," says Lorna, "I had a relationship where I was nobody publicly but Jake Hooker's girlfriend. I loved it."

They wed in London's All Hallows by the Tower Church on Valentine's Day 1977. While 5,000 fans and friends were on hand, "Liza was working, and Dad had a TV deal that required him to be in L.A. that day," says Lorna matter-of-factly. Six months later Arrows disbanded, and the newlyweds eventually moved to New York, where Jake took over as Lorna's manager and began guiding her away from club acts and into stage roles. A summer run in Grease led to a six-month tour in They're Playing Our Song, and finally an audition call for Grease 2. Lorna had already shed 10 pounds on a watermelon diet—in which the 150-pound Jake joined for moral support—when she auditioned for producer Allan Carr; he told her to lose 10 more.

Now down to 110 pounds, the 5'4" Lorna is keeping trim with such dishes as cucumber, tomato and cheese casserole and baked chicken, which she prepares in the couple's two-bedroom apartment on Manhattan's East Side. Sister Liza lives only a block away, and the two talk regularly by phone. "We're closer as adults than we were as children," says Lorna affectionately. "We have more in common now."

Despite plans for children one day ("We owe it to Lorna's bloodline," says Jake), babies will take a backseat to business for now. Jake has added rockers Rick Derringer, Hilly Michaels and Alan Merrill to his list of clients and says that in 10 years he wants "Hooker Enterprises to be an entertainment complex, to produce movies and Broadway shows and have a record company." Lorna, meanwhile, attends thrice-weekly singing lessons and has auditioned for Cats, the British musical that will move to Broadway this summer. "I don't regret anything," she says, looking back on her life. "We all have a way to survive the hard times. Mine is a sense of humor and a belief that everything happens for the best. No matter what."


She primped and prettied herself but missed her junior high prom in the 1960s "because the guys had a bet," recalls Lorna Luft: "Who could stand up Judy Garland's daughter?" Later, while stutter-stepping through a cabaret career, she languished again in Mom's shadow as well as that of big sister Liza Minnelli, six years her senior. She had famous genes, but Lorna Luft seemed to get credit only as a hand-me-down. "She's so wonderfully talented," says Liza, "yet she's had it twice as tough as I have."
Advertisement
Today's Photos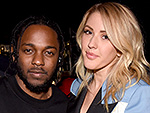 Treat Yourself! 4 Preview Issues
The most buzzed about stars this minute!