People Top 5
LAST UPDATE: Tuesday February 10, 2015 01:10PM EST
PEOPLE Top 5 are the most-viewed stories on the site over the past three days, updated every 60 minutes

When former Jimmy Carter speechwriter Rick Hertzberg married Michele Slung earlier this year, the ex-President sent the couple a copy of their wedding vows which he'd edited as if it were a speech Hertzberg had written. For example, Carter circled "till death us do part" and wrote, "Too morbid—do you want to alienate every sick person in America?" When he got to "I, Rick, take you, Michele, to be my lawful wedded wife," the former President deleted "wife" and inserted "partner," warning, "Do not use sexist expressions." Next to "For better, for worse, for richer, for poorer," Carter wrote, "Polarizing—how about the middle ground?" When Hertzberg, now a New Republic editor, took the missive to be framed, the man at the framing shop was surprised by Carter's sense of humor. "It just goes to show," Hertzberg recalls his saying, "that you can't tell anything about a person by reading the papers."

Age of Reason
Phyllis Diller was born in Lima, Ohio on July 17, 1917, so she became eligible for Medicare a few weeks back. "Where's the spare parts department?" she asked the manager of her local Social Security office. Unlike some of her contemporaries, Diller sees no reason to be secretive about her age. After all, she reasons, "Sixty-five is a nice, round figure—something I've never had."

Off Pitch?
American Petrofina is an old hand at attention-getting promotional campaigns. Twenty years ago the company advertised slyly that at a Fina station you could fill your tires with "pink air." In the '70s, when other companies were making ridiculous claims for their additives, Fina said that its gas made stoplights turn green when you rolled up to them. Now the company is running a series of commercials with stuttering country singer Mel Tillis. After crooning the company jingle, Tillis says, "They're my kinds of f-f-folks at F-F-Fina." There are also Tillis billboards that say "F-f-fil-lerup." Some stutterers are incensed. "It just eats me up," says Dallas businessman Charles Gelfand. "Why don't they use a picture of a Vietnam veteran with one leg saying, 'Hop on over to Fina'?" Tillis, who admits he is being paid "very, very well" for the campaign, has stuttered for other companies and says, "I don't see it as exploiting a handicap."

Tube Boobs
After polling 15,000 grade school students, the California Department of Education has concluded that—surprise!—steady TV watchers don't do as well on achievement tests as youngsters who eschew the tube. For instance, kids who regularly tune in The Dukes of Hazzard (the favorite show of those surveyed) scored five points lower on the tests than classmates who seldom or never watch that program. Similar low scores were reported for students who routinely watch Happy Days, Love Boat and Diff'rent Strokes. Even worse were viewers of Charlie's Angels and CHiPs; they scored 10 to 15 points below those who disdain those programs. Only one prime-time show was linked to above-average scores: M*A*S*H, whose fans averaged four points higher than their less-Hawkeyed classmates.

Dead Men Don't Pay Bills
In these hard economic times, collection agencies are finding their opponents particularly wily. Les Kirschbaum of the Mid-Continent Adjustment Company in suburban Chicago recently came across one small businessman who owed so much money that he placed his own obituary in the local paper, mailed copies to all his creditors, and then left town. The creditors had written him off as a loss until Mid-Continent decided to file a claim against his estate—and found there was none.


The Book of Common Sense
Advertisement
Today's Photos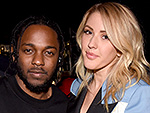 Treat Yourself! 4 Preview Issues
The most buzzed about stars this minute!