People Top 5
LAST UPDATE: Tuesday February 10, 2015 01:10PM EST
PEOPLE Top 5 are the most-viewed stories on the site over the past three days, updated every 60 minutes
Ballet Great Jacques D'amboise Teaches City Kids and Cops That Real Dancers Don't Eat Quiche


In the past seven years d'Amboise's nonprofit National Dance Institute has taught music and the joy of movement to more than 3,000 youngsters in some 25 schools in New York, New Jersey and Evanston, Ill. (where his classes are staffed with teachers from the Chicago City Ballet). Supported by private and corporate donations, the Institute will eventually expand to Connecticut, then San Francisco, and school administrators from San Diego, L.A., Cleveland, Birmingham and Atlanta all have their bids in. Overall, about seven dance teachers will be instructing some 1,200 students when the upcoming season begins. "But I am not into building an empire," cautions d'Amboise of the program's slow spread. "There's too little of me to go around."

The Institute is actually more of a crusade than a second career for d'Amboise, 48. Says his son Christopher, 22, now a leading dancer with the City Ballet: "Dancing has been his driving motivation, belief and talent. My father is sort of like a missionary of his art." Determined to knock down the sissified image of male dancers, d'Amboise first invites only boys ("otherwise all girls would sign up") and girls later. (Children ages 8 to 13 are eligible, and the school principal picks from among the volunteers.) Although teaching at the schools' weekly classes is done by professional dancers, d'Amboise himself races gamely to each class once or twice a month.

"Sure, we all know he's a world-famous dancer," says one New York student, Alex Desert, 11, "but when he walks in, he acts like our best buddy." A d'Amboise class is without pretensions. The rumpled teacher, usually in jogging shoes, cracks one kid on the backside for not concentrating and upbraids another for chewing gum. He also tells jokes and gets up close.

"He never talks down to the kids," notes William Aberbach, principal of Manhattan's P.S. 59. "And they respond to it. The fifth and sixth graders who have taken his classes seem to have more confidence, more pride in themselves." Says Blue Wilding, 11, a pupil there: "Sometimes I think that he was once a kid like us."

The youngest of four children, d'Amboise grew up as Joseph Jacques Ahearn in the rough part of Manhattan's Washington Heights, where his father worked as an elevator operator. As a kid, he belonged to street gangs that broke into railroad cars at night. "It was just like West Side Story," he recalls. But Joey's ambitious mother, determined that her children know about fine arts, dragged them to the ballet and the opera.

Joey found himself in dancing class by the age of 7. Later his mother talked choreographer George Balanchine into taking her son on as a dance student. In exchange, older brother John would wash the studio floors. At 15, Joey quit high school when he was invited to join the New York City Ballet. His elated French Canadian mom convinced his dubious dad to legally change the whole family's name to her maiden name—the tonier-sounding d'Amboise. But even as an instant Frenchman, Jacques didn't forget his old street gang. "I'd open the iron gate to the theater fire escape," he says, "and they'd sneak in and watch me perform."

Jacques's friends are fancier now. His most recent National Dance Institute recital last May at Madison Square Garden included folksinger Judy Collins, City Ballet's Darci Kistler, choreographer Peter Gennaro and actress Chita Rivera as well as some 800 kids dancing in works they helped to choreograph. A recital two years earlier which featured roles for policemen gave d'Amboise the idea of training some of New York's finest. A dozen cops volunteered and are still with it. Explains officer Dolores Dorfman: "We can come here after arresting someone for grand larceny and just let all the tension out."

Jacques shares his Manhattan brownstone with wife Carrie (who teaches dance privately upstairs) and their twins, Catherine and Charlotte, 18. (Charlotte is a fledgling actress. Catherine is in high school. The d'Amboises' other son, George, 26, is with the Air Force in New Mexico.) He's off before they're awake most days, but, says Carrie, "He leaves notes around the house for all of us." Though his Institute needs a firm managing hand now more than ever, d'Amboise is unlikely to cut down on teaching to concentrate on administration or fund raising. He leaves no doubt where his heart is. "Each class is a wonderful adventure," he exults. "I'm learning something all the time."


"He's sort of a cross between the Jolly Green Giant and Rocky," says Monique Lawrence, 11, of her dance teacher. But there's really no need to invoke mythical names—the coach has a celebrated handle of his own. Jacques d'Amboise, for almost 30 years a revered star of George Balanchine's New York City Ballet, has taken up an unlikely second career. He is teaching dance—gratis—to a ragtag corps de ballet consisting of public school kids, deaf children and 12 New York City cops.
Advertisement
Today's Photos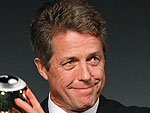 Treat Yourself! 4 Preview Issues
The most buzzed about stars this minute!