People Top 5
LAST UPDATE: Tuesday February 10, 2015 01:10PM EST
PEOPLE Top 5 are the most-viewed stories on the site over the past three days, updated every 60 minutes
Audubon Never Saw One Like Him: Jim Palmer Is the Oriole with the Colorful Underwear


Thanks to Jockey's seductively lit posters of the pitcher in briefs, women are fascinated less by Palmer's still-potent fastball and more by his sinewy form. No matter that he has won 262 games in his 17 major league seasons, has three times been honored with the Cy Young Award as the finest pitcher in the American League, and recently went on an 11-game winning streak to put Baltimore in play-off contention. When Palmer perches like a Rodin sculpture in a teenie-weenie blue-and-white-bikini brief, the appeal is more fundamental than baseball. "I'm not offended because people think I look sexy," says Palmer. "But if I weren't a good player too, I'd feel rotten."

The feverish reaction to posters of Palmer comes as no surprise to his employers at Jockey International. Research has shown them that women make 70 percent of all men's underwear purchases. Wouldn't Palmer's furry chest and muscular thighs inspire any red-blooded wife or girlfriend to buy Jockeys for her own rampant male? "Very simply," says Jockey executive Bill Herrmann, "women like the way Jimmy looks. And he's a phenomenon for Jockey because he's humble, cooperative and down-to-earth." He even donates his poster earnings—more than $5,000 last year—to the Cystic Fibrosis Foundation.

It all started in 1976, when Palmer agreed to pose as one of nine athletes in the Jockey ad campaign entitled "Take Away Their Uniforms and Who Are They?" Three years later, after appearing on The Mike Douglas Show to narrate a stirring history of underwear from 4000 B.C. to the present, he became Jockey's top jock, modeling everything from shorts to sportswear. With his $600,000-a-year Oriole salary, his Jockey contract gives him an annual income of just under $1 million. Palmer insists, "I have difficulty being a sex symbol. How can I let underwear ads change my life?"

Whatever its impact on Palmer, his success has encouraged designers like Calvin Klein to compete for a share of the $1 billion-a-year men's underwear business. "Underwear is impulse buying," explains Palmer, who sees himself on the cutting edge of a trend, "and today it makes a fashion statement." Unperturbed by the gibes of baseball pals like Yankee designated hitter Lou Piniella ("What color are you wearing today?"), he admits his favorite briefs are blue cotton. "They match my eyes," he quips.

Despite his prominence as wearer of the company shorts, Palmer spends only 35 days a year working for Jockey, compared to nearly eight months with the Orioles. A career-long perfectionist, he has won 20 or more games in eight different seasons. In recent years, though, various ailments have made him less overpowering, a development he has difficulty accepting. "It's made me insecure," he says. "After winning 250 games in my career, I got booed in Baltimore because I let 'em down a few times." Among those not always pleased is Oriole manager Earl Weaver, who regards Palmer as both his cross and his savior. "The Chinese tell time by the Year of the Dragon and the Year of the Horse," he once said. "I tell time by Palmer...the Year of the Shoulder, the Year of the Elbow, the Year of the Ulnar Nerve." "Earl yells and screams, but he's prepared me well," says Palmer. "He's a winner."

Born in Manhattan, Palmer was adopted by dress manufacturer Moe Wiesen and his wife, Polly, who owned a boutique. Raised in a servant-filled Park Avenue apartment and a comfortable suburban home, Jim was only 9 when Moe died of a heart attack. Polly took him and his adopted sister to California, where she met and married character actor Max Palmer. Later the family moved to Scottsdale, Ariz., where Jim was All-State in baseball and basketball. Graduating from high school in 1963, he married Susan Ryan in 1964 soon afterward and turned down a UCLA basketball scholarship to sign with the Orioles.

Though he is still playing baseball with Baltimore, he has been separated from Susan since last spring. "I was Jim Palmer and Susan was Mrs. Jim Palmer," he observes ruefully. "I was never home when she wanted me around, and she really didn't care for my image as a sex symbol. I regret not having communicated more with her." Since March he and Susan have been living five minutes from each other in near-identical homes in a comfortable section of Baltimore. "I want to spend as much time as possible with my daughters, Kelly [13] and Jamie [15]," says Palmer. "Even a kiss goodnight is important."

Eligible for free agency at the end of next season, Palmer hasn't decided whether to stay with the Orioles, sell himself to the highest bidder, or quit baseball for a career as a broadcaster. Already under contract with ABC, he enjoyed working the World Series last season, and received encouragement from orotund Howard Cosell. "Palmer," observed Howard, "has the intelligence and forthright qualities to learn sportscasting." The pitcher, who feels the iron discipline that made him a star athlete contributed to the breakup of his marriage, believes he's also learning a few things about life. In the future, he says, he'd like to be a little bit looser. "Reggie Jackson does what he wants and lives with it," he muses. "I'm getting more like that. It comes with maturity."


Baltimore Oriole right-hander Jim Palmer is used to pitching in front of shrieking crowds, but the temper of this one was even more passionate. Arriving at Gimbels in New York last December to promote Jockey underwear, he found himself running a gauntlet of 1,200 women demanding his autograph—if not more. "Some of them even alluded to having sex with me," recalls Palmer, 36, with an embarrassed laugh. "I had no idea ladies were so interested in baseball."
Advertisement
Today's Photos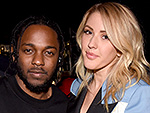 Treat Yourself! 4 Preview Issues
The most buzzed about stars this minute!