People Top 5
LAST UPDATE: Tuesday February 10, 2015 01:10PM EST
PEOPLE Top 5 are the most-viewed stories on the site over the past three days, updated every 60 minutes
For Debutante Cornelia Guest, Living Well Is the Best Revenge
She made her debut last winter at the International Debutante Ball in the Waldorf-Astoria—but made the newspapers earlier that month as the guest of honor at an 18th-birthday party attended by the likes of Nancy Reagan's confidant Jerry Zipkin, Queen Elizabeth's cousin John Bowes-Lyon, Egon von Furstenberg and Cheryl Tiegs. "It was wonderful," Cornelia says of that soiree at New York's trendy Mortimer's restaurant. "There was a big picture of me over the bar and there were eight cakes, including chocolate chip, mocha chip, mint chip and amaretto. I had a bite of each one."
It is hard to define exactly why adults choose to dance attendance on an amiable but hardly remarkable teenager. Her ancestry is part of it: Her mother, C.Z., is a prominent hostess; her father, Winston, a cousin of Winston Churchill, is a descendant of the first Duke of Marlborough and an heir to the Phipps steel fortune. "Cornelia has a No. 1 name," gushes Truman Capote. "The Guests are from real patrician stock, unlike the Vanderbilts and Rockefellers, who are descended from crooks." The Guests are millionaires but far from super-rich; over the years they have sold some of their antique furniture, paintings and objets d'art, plus their Palm Beach estate, to stave off creditors, and C.Z., 62, brings in pin money writing gardening tips for a syndicated column. In his day, Winston, now 76, was a celebrated sportsman. The foyer of the Guests' opulent mansion in Old Westbury, L.I. is bedecked with towering ivory tusks, says Cornelia, "from some elephant Daddy once shot."
One of Cornelia's attractions may be that she serves as an ornament and excuse for glitterati parties. "She's charming and lovable. She has the rare ability to fit in with both the conservative social scene in Newport and the funky New York scene," says Tawn Stein, wife of a Manhattan disco owner. Last December the National Enquirer gossip columnist R. Couri Hay made her guest of honor at a "Come in Red" bash at his Manhattan town-house. Andy Warhol, Steve Rubell and Sylvia Miles showed up. The owners of Xenon also honored Cornelia with a party attended by the likes of Christopher Reeve, Robin Williams and Christie Brinkley. New York decorator J. Allen Murphy's fete for Cornelia last June lured celebs as diverse as
Brooke Shields
and Gerry Cooney (in a satin jogging suit). "Most aristocrats are laid back and conservative," Murphy bubbles. "It's unusual to find someone like Cornelia—a true aristocrat with pizzazz."
Cornelia sometimes engages that pizzazz for what she sees as the serious business of debutantes—charity work. "I'm interested in some of the diseases," says Cornelia. "You know, like cancer and multiple sclerosis." More typically, she served last month as chairperson of the Ladies Committee for the International Jumping Derby near Newport, R.I. ("It was wonderful"). She's also junior chairperson of the April in Paris Ball this month ("It'll be wonderful") and she'll help organize the New York Affiliate of the National Council on Alcoholism fall party ("It'll be wonderful").
Her life has been free of academies since she was 15, when she dropped out of Virginia's upper-crusty Foxcroft. (She later finished high school by mail.) "In class, I'd look out the window and think I could be riding," she remembers. "I'd say to myself, 'I could be doing anything but this.' " Soon after, Cornelia joined the winter equestrian circuit in Florida, riding her bay thoroughbred, Sweep the Market, in six horse shows. Cornelia says she won "lots of ribbons," but life on the road proved too taxing. These days her dazzling life-style includes partying until 3 a.m., sleeping late, wearing lots of makeup and working out at New York's swank Vertical Club. C.Z. and Winston will say nothing publicly about their daughter's languid life. But family friend Capote hints at parental discontent. "Her father is disapproving," he confides. "You know, Winston was always very strict. He kept Cornelia under lock and key until she was almost 18." Sniffs one debutante, "Cornelia is just a baby trying to be a grown-up."
She remains under her parents' eye in a cottage filled with pink chintz and white wicker on the grounds of their expansive Long Island estate. Here her godfather, the Duke of Windsor, visited, and here her mother, the daughter of a Boston Brahmin family and a former Ziegfeld Follies show girl, gives Cornelia lessons in propriety. This year she has learned "how to give a dinner party and dress, which are very important." C.Z. inspects Cornelia's outfits before she goes out at night and takes her daughter to the New York designer collections every fall. This year Cornelia's favorite gown is a $6,000 beaded mini by Fabrice. Says Cornelia: "My mother doesn't like me to look too sophisticated. And I agree. I don't need a big ruby necklace to make me feel outgoing. There's plenty of time for jewels when I'm in my 20s."
Cornelia is in no hurry to get married. Right now her favorite escorts are her 28-year-old brother Alexander, a jewelry appraiser at Sotheby's, and celebrity photographer Francesco Scavullo, 53. "When I do get serious I want the man to be 10 to 15 years older than me, tall, dark, handsome and exotic—maybe a foreigner," she says dreamily. "It's possible, because my parents know a lot of Europeans."
Before marriage, Cornelia plans to launch an acting career. Encouraged by her mother's good friend, producer Lester (Hair) Persky, Cornelia had a screen test at ABC last fall, and she has taken acting classes at the Neighborhood Playhouse. She's even auditioned in New York for a major film role, although she didn't get the part. "I had to read a script in front of a bunch of men," says Cornelia. "I was terrified. But then, I thought, oh well, I might as well get used to it."
Cornelia insists that she's deliciously happy. In that respect she contrasts markedly with her celebrated forebear Frazier. In 1963, Brenda published a memoir entitled My Debut—A Horror. Earlier she had described her feelings about high society with a bitter rhyme: "I grit my teeth and smile at my enemies/ I sit at the Stork Club and talk to nonentities."
"How sad," Cornelia reflects, as a maid serves her eggs Benedict at 1 p.m. on the terrace of her parents' mansion. "The whole point of being a deb is to have fun."
It seems light years ago that Scott Fitzgerald rhapsodized the lissome girls in grown-up gowns who were presented to society at elaborate balls, and a national obsession named Brenda Frazier was presented on the cover of LIFE as 1938's Deb of the Year. Cornelia Guest, 18, somehow isn't the same. Still, as New York society's premier debutante of 1982, she has done her best to revive a long languishing breed.
Advertisement
Today's Photos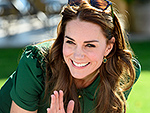 Treat Yourself! 4 Preview Issues
The most buzzed about stars this minute!