People Top 5
LAST UPDATE: Tuesday February 10, 2015 01:10PM EST
PEOPLE Top 5 are the most-viewed stories on the site over the past three days, updated every 60 minutes
Julie Moss' Agony in Defeat Was Appalling, but Love's Labor Made Her a Star


Undaunted, Moss will try the Ironman again later this week. Not that she's forgotten what it felt like to lose; even then, though she seemed almost insensible, Julie was all too vividly aware of her plight. "I was thinking, 'When is this going to end?' " she recalls. "Everyone thought I was really out of it, but my mind was really clear—my legs just kept going out. Everyone had a bad moment in that race, a point where they had to reach down deeper than ever just to keep going. Kathleen had a terrible swim. I had my bad moment at the end."

If Moss seems preternaturally philosophical about her fate, the reason may be that she so clearly pushed herself to her limit. Besides, her motive for entering the event in the first place was not some unquenchable inner fire but her blond athlete boyfriend, Reed Gregerson. "It was one way to keep him around," she explains. "He was training for the Ironman, and I thought it would keep our relationship together if I did it with him."

The two had met in 1980, when Moss, a junior phys ed major at Cal Poly in San Luis Obispo, was spending her summer vacation back home in Carlsbad, Calif. A passionate surfer, Julie couldn't help but notice one of the lifeguards. "It was really funny," she says. "I'd show up in the morning with hot banana bread that I had gotten up at 5 to bake. I chased Reed all vacation long, but he didn't get the hint until the very end of the summer."

Though the course of their romance was a bumpy one, the couple moved in together at Cal Poly last fall. They trained together for four months, then last Christmas Eve they broke up. "I must have spent two solid weeks crying," says Moss. "But my family had put a lot of money toward this Ironman endeavor. I couldn't let them down, and I couldn't let myself down. And it was also a way to get over Reed."

Soon afterward Julie flew to Hawaii, where she swam, rode, ran—and crawled—her way into the annals of sport and self-punishment. Her consolation was an emotional reunion with Gregerson, who had already finished a creditable fifth in the men's division of the race when Julie began her approach to the finish line. Her first thought afterward was that she'd earned his respect. "When he walked into the tent [where worried officials had carried Julie], I could see it on his face," she says. "He realized I had done it on my own. Men don't want women to jump when they say 'Jump.' I think that was the saving factor in our relationship."

Perhaps so. Julie and Reed are back together, though not under the same roof. She lives now with her older brother, Marshall, 25, a restaurant manager in Carlsbad, while Gregerson lives a few miles away. Riding the crest of the triathlon's growing popularity, Julie has optioned her story for a TV movie and is endorsing Speedo swim wear, Specialized bikes and Yoplait yogurt. But she finds the attention disconcerting. "It's not easy to be a celebrity," she muses. "I don't see myself as a public personality worth being paid just to show up somewhere and say, 'Hi, I'm me.' "

She continues to champion the triathlon—"It's perfect for athletes who have never taken one sport and stuck with it for any length of time"—but is ambivalent about the race upcoming at Kona this Saturday. "To tell the truth, I've had some problems psyching up for it again," she admits. "I guess I'm going back to bring it full circle. But I watch the tape of what happened last time and I say to myself, 'Oh my God, I don't ever want to have to go through something like that again.' "


In all the years of televised sport, with each thrill of victory balanced by the equally celebrated agony of defeat, no ordeal has been more painfully graphic than the suffering of Julie Moss at Kona, Hawaii. The event was the Ironman Triathlon World Championship, in which entrants of both sexes swim 2.4 miles through the rolling Pacific, bicycle 112 miles, then run a full 26.2-mile marathon—all within 12 hours. At 23, Moss, an unheralded amateur athlete who had never competed in a triathlon before, was leading by several minutes over her nearest female competitor last February with just 440 yards of the marathon to go. Then she fell. It took her three minutes to struggle to her feet and wobble to within 100 yards of the finish, where she collapsed again. Desperately, Julie rose, lurched to within 50 feet, and fell once more. She was still crawling when college student Kathleen McCartney, 23, raced past to victory.
Advertisement
Today's Photos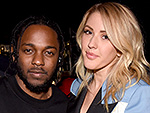 Treat Yourself! 4 Preview Issues
The most buzzed about stars this minute!