People Top 5
LAST UPDATE: Tuesday February 10, 2015 01:10PM EST
PEOPLE Top 5 are the most-viewed stories on the site over the past three days, updated every 60 minutes
Karate Champ Bill Wallace Puts His Best Foot Forward—All the Better to Kick You with


Today, happily retired from his Professional Karate Association middleweight title, Bill Wallace, 38, can slop back all the burgers he wants. The funny thing is, retirement has made the man known as "Superfoot" even more signal a figure in full-contact karate. This year some 2,000 warriors, protectively equipped with boxing gloves and padded boots, will take part in 220 sanctioned contests, for purses up to $20,000. More than a million fans are expected to watch the bouts, most of them drawn by the ubiquitous Wallace. Superfoot, who has been organizing PKA schools, writing tracts, doing commentary on ESPN and staging exhibitions starring himself, is an athletic missionary on the lookout for converts. "I think karate has a good opportunity to become even bigger than boxing," he says. "People know a person can be beaten with the hands, but they don't realize that a jump spinning back kick can do the same damage. They get excited when they see it." Moreover, says Wallace, karate is a lifetime sport, like tennis. "There are 65-, 75-and 85-year-olds working out in it," he claims. "You don't need special equipment, and you can do it at home."

Born and reared in Lafayette, Ind., Wallace played the usual sports in school and managed to keep his feet to himself. Then he joined the Air Force and wandered one day into a servicemen's gym in Michigan. "I remember running across all these funny-looking guys dressed in little white outfits," he says. "I asked, 'What is this?' I had never even read about judo." Later he tore up a knee, and during convalescence he switched to karate. Initially trained in traditional karate technique, which emphasizes hand-and-arm movement and includes a ritualistic aversion to contact, Wallace sensed that his greatest potential lay in his kicking. "I worked with my left leg to the point that it became just like a hand to me," he says. "I started watching people fight, and I'd see them throw a kick and fall forward. Being a student of kinesiology [eventually with a master's degree in physical education], I wondered why a person couldn't train himself to maintain his balance and leg strength and be able to kick six or seven times without falling."

Ultimately he proved that he could. Today, perched storklike on his right leg, he is capable of launching up to 20 kicks a minute, some of them clocked at an astonishing 60 miles per hour. "It was frustrating to a lot of people I fought," he recalls. "They'd know this leg was coming at them, but they couldn't defend themselves."

So impressed was the late John Belushi that he asked Superfoot to get him in shape for the 1981 movie Continental Divide. "It was the start of a really great friendship," says Wallace, who takes vigorous exception to the prevailing notion that Belushi was a physical wreck before his death. "John was getting in good condition," he insists. "Every night we'd stretch out. Then we'd jump rope and shadowbox, kick 100 times with each leg, lift weights and run a mile and a half." From his own experience, Wallace regarded the actor as more willful than self-destructive. "If he wanted to do something, he did it," he says.

Despite his friendship with Belushi and other celebs, Superfoot has never been part of the Hollywood scene. Divorced and the father of two children, he lives quietly in a modest Los Angeles apartment—his only extravagance his six sports cars, including a 1959 Jaguar XK 150 and a 1965 Porsche 356. Wallace has a nonspeaking part in the upcoming low-budget film The Manchurian, but he shuns the "chopsocky" films that made Bruce Lee a star. "I've seen those movies where the guy gets hit and does a double back flip," he says. "I even tried to do that, and it doesn't work. All it does is hurt." In the matter of pain, as Superfoot knows, 'tis better to give than receive.


He won his championship in 1974 and defended it with nine consecutive knockouts, each one deftly administered with his educated left foot. Then, one evening three years ago, he discovered that his usual prefight pangs had dropped from his heart to his stomach. "I was standing there," he recalls, "looking across the ring at some young kid with terror in his eyes who wanted to do a number on me. And I thought, 'I wish this was over so I could go and get a hamburger.' "
Advertisement
Today's Photos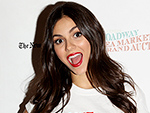 Treat Yourself! 4 Preview Issues
The most buzzed about stars this minute!