People Top 5
LAST UPDATE: Tuesday February 10, 2015 01:10PM EST
PEOPLE Top 5 are the most-viewed stories on the site over the past three days, updated every 60 minutes
With Her Marriage in Limbo, Joanna Carson Finds Solace in Friends, Charity and a Job


Carson, veritable catnip to 13 million insomniacs, is no less irresistible to women off camera. Of late, he's taken Sally Field out to dinner at such high-visibility hangouts as La Scala in Malibu, and even sparred playfully with her on his show—appearing shocked to his Nebraska roots when Field blurted out she first had sex at 14.

"Joanna suggested the separation," a friend contends. "She decided they should think things over." The Carsons have maintained a discreet silence about their relationship, and they apparently are very civilized about the separation. They speak to each other every day.

In Manhattan and Beverly Hills there is considerable sympathy for Joanna. "Johnny can be very charming when he wants," one of his wife's allies says. "But he can also be very cold—and abusive when he drinks. Joanna's not had the easiest life with him. She's tried to keep herself busy doing other things." Last October Carson was fined $603 by a Beverly Hills judge and placed on three year's probation for drunk driving. These days, however, friends report that Johnny is either drinking noticeably less or not at all.

Should the marriage end—which is by no means certain—Joanna could receive a multimillion-dollar settlement, more than ex-wives Jody Wolcott and Joanne Copeland collected. And the betting is that any divorce would be quietly negotiated. "The emotions are not there," an intimate explains. "She's not running around town bad-mouthing him, and she could; there is plenty to say." An acquaintance of Johnny's suggests that one of Carson's problems is that "he can communicate with millions, but not one-on-one. He's the loneliest man I've ever known. Nobody can get through the wall; Joanna tried but he couldn't let her in. He just can't."

Joanna has found comfort in her friends, who have been circling her like a wagon train, offering protection. Meantime, two of her close buddies are having troubles of their own: Cristina De Lorean is coping with the arrest last year of her husband John on cocaine charges (Carson had sunk $500,000 into De Lorean's car firm), and Judy Bushkin, wife of Carson's longtime lawyer and confidant Henry Bushkin, is separated from her husband. He's been out with Joyce DeWitt of Three's Company.

For some time Joanna has been looking to her future. Two years ago she suggested to Carson that she invest in Manhattan's dress designer Michaele Vollbracht, becoming one-third owner of his firm. "Johnny was very supportive of her getting involved," says close friend Marjorie Reed, a consultant for Spiegel catalogs.

As the fashion company's vice-president, Joanna travels regularly to New York to attend licensing meetings and confer about fabrics, designs and the recent expansion into ready-to-wear and sheets. The Carsons also have bought two lavish Fifth Avenue apartments just four blocks apart (in the Hotel Pierre and the opulent Trump Tower), which some wags suggest would become "his" and "hers" in a divorce settlement. Such a base allows Joanna to be near both the rag trade and her family. Her mother lives on the Upper East Side; Joanna's 21-year-old son, Timothy (by her first marriage, to former backgammon champion and gambler Tim Holland), is a student at Wesleyan University in Middletown, Conn.

In recent years Joanna has become a star in her own right on the ladies' charity circuit. She is president of S.H.A.R.E. (Share Happily and Reap Endlessly), which last year raised more than $750,000 for the mentally retarded. "The first time I saw Joanna Carson," recalls one S.H.A.R.E member, "she was lying on the floor cutting out decorations for one of our benefits. She really worked her way up to president from the bottom." Joanna is also on the 10-member executive committee of Santa Monica's Rape Treatment Center, as well as on the board of directors of the Women's Guild of Cedars-Sinai Medical Center.

Born into an Italian family in New York, Joanna met amateur golf champion Tim Holland in 1959 at a country club in Miami. "She was the all-American girl," he remembers. They were wed in 1960 but by 1963 the marriage was in trouble. "It wasn't her fault," Holland says. "Our lives didn't mesh. She wanted someone who went to business and worked. I played golf." But Holland—who has played at the gaming tables at Biarritz, Monte Carlo and Saint Moritz—introduced her to the world of glamour. When they divorced in 1966, she supported their son by modeling for the likes of Donald Brooks, Geoffrey Beene and Mollie Parnis. Parnis in 1971 introduced Joanna to Carson after Johnny spotted her at New York's "21" Club. "They immediately liked each other," remembers Parnis. "Joanna was much more sophisticated than Johnny."

Friends credit her with introducing him to European travel—a personal joy because there he's rarely bothered by fans. "Joanna probably has been one of the positive influences in his life," says Marjorie Reed. "She's made elegant homes for him to live very quietly, very graciously." Adds actress-turned-L.A. socialite Ruta Lee: "Joanna's very accomplished at being a woman. I admire her femininity—her accommodation to men. It's as if she made a study of how Josephine handled Napoleon. I don't mean she's manipulative. She just has a wonderfully sensitive approach to men."

For now, the Carsons are contending with being Topic A on the Hollywood party circuit. And every morning when he goes out on his Malibu deck in his bikini to exercise, Carson glowers at neighbors hoping to spy him with another woman. Says one Carson watcher: "He spends endless hours looking out at the sea."

Written by MARY VESPA, reported by PEOPLE'S Los Angeles bureau


My giving advice on marriage," Johnny Carson once joked, "is like the captain of the Titanic giving lessons on navigation." Carson, 57, obviously knows whereof he speaks, since it appears that America's late-night commodore of comedy may be headed toward his third marital shipwreck. After 10 years with statuesque beauty Joanna Ulrich Holland, 42, Carson has moved out of their $5 million Bel Air home and installed himself in the couple's Malibu beach house. "I don't think there is another woman," says a friend of both. "I think there are women. There's a difference. Men go through a period where they have to prove they are still attractive."
Advertisement
Today's Photos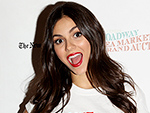 Treat Yourself! 4 Preview Issues
The most buzzed about stars this minute!