People Top 5
LAST UPDATE: Tuesday February 10, 2015 01:10PM EST
PEOPLE Top 5 are the most-viewed stories on the site over the past three days, updated every 60 minutes
Hatred Walks the Streets
In Chicago a Vicious Race for Mayor Pits a Black Democrat Against a White Republican—and Citizen Against Citizen
The Rev. Francis Ciezadlo, who had invited both Epton (he declined) and Washington, led former Vice-President Walter Mondale and the candidate past a door defaced overnight with the spray-painted message "Nigger die." The mood of the pastor's flock was far from welcoming. In the church vestibule Washington and Mondale sized up the situation and left abruptly. A lawyer on Washington's staff, a veteran of the civil rights marches of the 1960s, was stunned by the demonstration's virulence. "It's like Alabama was," he said. Later Washington related the incident to the congregation of his own all-black Progressive Community Church. "We went waving the good hand, the healing hand," he proclaimed, "so you can understand the shock and chagrin when we were confronted by an angry mob."
The Palm Sunday confrontation was just one incident in an increasingly dirty campaign which will culminate on April 12, when Chicago chooses a Mayor. Washington won the Democratic primary in February in a three-way race; incumbent Jane Byrne and State's Attorney Richard Daley, son of Chicago's longtime mayor, split the white vote, and Washington's 80 percent share of the black vote gave him the nomination. His primary victory did not gain Washington the loyalty of party regulars, however. First, Byrne attempted a write-in campaign. She then dropped out a week later, and the contest between Washington and Epton became increasingly bitter.
Most Establishment politicians seem embarrassed to admit that race is a factor in the election. Even after the psychically bruising first-hand experience at St. Pascal's, Mondale, for one, was reluctant to discuss the issue, denying that anything especially disagreeable had occurred. "Oh, it wasn't so bad," he said airily. "Most of the people were very kind." In downplaying the all-too-evident racism, Mondale apparently hopes to mend the split between black and white Democrats and cast the contest as a referendum on Reagonomics. That wish may be futile. As Saul Bellow, the Nobel Prize-winning novelist and longtime Chicago resident, observes, "The white population feels itself beleaguered, and the black population sees itself discriminated against and oppressed. It would be better if people spoke openly about it."
If the white backlash becomes strong enough, political control of Chicago, a Democratic fiefdom for 55 years, could pass to the Republicans. A defeat for Harold Washington, in a city where more than 90 percent of the nearly 1.7 million registered voters are presumed to be Democrats, could be taken as a personal affront to blacks across the nation. For millionaire Epton, who just last January was snubbed when President Reagan did a Chicago fund raiser for Sen. Charles Percy, victory now seems almost palpable. Though GOP candidates in the past could hope for only 125,000 votes (Windy City businessmen are Republicans in name only), the Democratic mutiny has made the election "a horse race," according to Epton. Still, a recent thumbnail CBS poll showed Washington with a comfortable 58-to-31-percent lead over Epton.
The Republican's TV campaign-ad slogan—"Epton before it's too late"—is being explained away as an innocent reference to the city's shaky finances, but the innuendo does not escape the voters. Washington has responded with dubious rhetoric, announcing in one speech that a racially weighted campaign "might turn bitter, evil, angry [and] some innocent person may wind up dead." Far from blameless, Washington won the Democratic primary by an unabashed appeal to black voters, and in claiming his victory exulted: "It's our turn. We're not going to apologize for it and we're not going to waste a lot of time explaining it. It's our turn—that's all."
Washington's campaign has divided Democrats along economic as well as racial lines. Some blue-collar whites are alarmed by his vow to dismantle the Democratic patronage system, which by tradition has traded 45,000 city jobs for loyalty at the ballot box. Washington criticizes the system as "servile—it reduces employees to peons." Not surprisingly, veteran Democratic machine hand and alderman Vito Marzullo, 84, is backing Epton in protest: "The Democratic nominee don't believe in patronage. He don't believe in anything but himself. I'm born in Italy, and I don't even remember Mussolini having this kind of attitude." The Democratic machine has preserved an uneasy stability—as well as ethnic and racial segregation—in the neighborhoods of Slavs, Poles, Greeks, Italians and Irish that are the bedrock of the city's politics. The fear is widespread that under Washington this might change. Father Ciezadlo points out that many of his parishioners came to St. Pascal's after real estate speculators blockbusted their West Side neighborhoods, snapping up homes cheaply with threats of a massive influx of black newcomers. Ciezadlo explains, "I teach 'Love one another,' but I guess this shows me that as a priest for 35 years, I haven't gotten the message across."
Washington's opponents point to some plainly questionable episodes in the legislator's past. The 16-year veteran of the state legislature and U.S. Congressman since 1980 was jailed for 33 days in 1972 and fined $1,036 for failing to file federal income tax returns for four years. He was also suspended from the Illinois bar in 1970 for failing to complete work on clients' cases. He was reinstated in 1976. Most Chicago politicos believe that race rather than integrity is the overriding cause of the white Democrats' resentment. "A lot of people won't vote for him because he's black," says a Washington supporter, "but they'll say it's because he's dishonest."
Except for the blacks among them, the city's 50 ward committeemen are making halfhearted efforts at best to help Washington. At least seven white committeemen have declared for Epton. Washington's campaign manager, Al Raby, contends many are "talking Washington and working for Epton."
So far Epton seems to have written off the black vote, campaigning heavily in lily-white neighborhoods. Last week in the Irish 18th Ward (bossed by Mayor Daley's first cousin John), Epton met a rousing reception. "From what I hear, people who never voted before will go and vote," observed a local barber. "I'll be surprised if it isn't 95 percent for Epton."
Washington's strategy to combat the white backlash is to intensify his campaigning; he forgoes most meals and spends up to 18 hours a day politicking. The luminaries dispatched to Chicago by Democratic National Committee headquarters may finally bring the party faithful back into the fold, but the results so far have been mixed: When the venerable Rep. Claude Pepper showed up at a senior citizens' home, he was met with some boos. Ted Kennedy, on the other hand, impressed the party stalwarts when he flew in with 13 state Democratic Party chairmen from the Deep South, including Georgia boss Bert Lance. These heavyweights came to tell Chicago that politics and racism don't mix. Washington summed up the Southerners' message: "We went through that mess. Don't start it here."
Contributors:
Linda Witt.
The crowd of whites outside St. Pascal Catholic Church in a white working-class section of northwest Chicago seethed with racial rage. As Congressman Harold Washington, the black Democrat who would be Mayor, arrived, he was met with jeers and epithets: "Blacks go home. Get out of our neighborhood." Many of the people clinging to lampposts and standing on cars claimed to be lifelong Democrats, but they taunted Washington with placards proclaiming their new allegiance to his Republican opponent, Bernard Epton, 61.
Advertisement
Today's Photos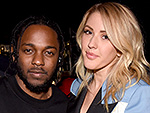 Treat Yourself! 4 Preview Issues
The most buzzed about stars this minute!