People Top 5
LAST UPDATE: Tuesday February 10, 2015 01:10PM EST
PEOPLE Top 5 are the most-viewed stories on the site over the past three days, updated every 60 minutes
Real Women Don't Pump Gas, but Joyce Jillson Gets Top Mileage from Her Quickie Spin-Off Book


So contends a 5'5½", 108-pound blond woman with porcelain skin, green eyes and a best-selling advice book, Real Women Don't Pump Gas (Pocket Books, $3.95), which comes in a shell-pink cover. Joyce Jillson, 35, feels that it's time women regained the femininity they lost in the liberationist '70s ("Strident feminists are the cellulite of the women's movement"). Jillson claims that her book is "the complete guide to surviving in an age of house husbands, 'chairpersons,' and television commercials saying it's okay to invite a man over for Harveys Bristol Cream—when we all know that if he truly was a Real Man, he would have called you in the first place."

Real Man? The kind who doesn't eat quiche? Naturally. Jillson unabashedly admits that her opus is one female's answer to Bruce Feirstein's Real Men Don't Eat Quiche, which has been on the best-seller lists for nearly a year. Thanks to Feirstein, argues Jillson, men have been getting undue attention lately. "Who do you think brought all those Real Men into the world in the first place?...Who cooked their first hamburgers?" she asks.

Who else but Real Women, a seductive yet savvy, strong-willed breed that falls somewhere between Marabel Morgan and Gloria Steinem. For those who aspire to Real Woman status, Jillson offers advice on subjects ranging from sex (tell even the most bumbling fool he's the best) to money (keep two sets of credit cards, one in your maiden name and one in your husband's, and use only the latter). Jill-son's rationale for her book-title tip on pumping gas at self-service stations holds that "if we wait long enough, some big lug will think that we're helpless girls and will pump the junk for us." She admits, however, that the ruse has since lost some of its urgency. "With OPEC in confusion, the price of gas has gotten so low that almost all women can afford full service."

Ironically, Jillson is a professional astrologer who might have been expected to foresee OPEC's problems. Her interest in soothsaying dates to her childhood in Cranston, R.I. When Joyce was 4, her parents were divorced. "I was alone a lot as a child, and one of the ways I learned to deal with the world was through astrology," she says. Her mother, who believed she had psychic powers, would send mental signals to her daughter when it was time for her to come home from a friend's house. "I would always hear them," Joyce says. Some years after a Boston astrologer predicted that she would become famous in the field, Joyce began studying the astrological basics. "I was so hungry to forecast that I used to make charts for my dog," she recalls.

After high school her own future included acting classes at Boston University and Harvard's Loeb Drama Center, the female lead in the Broadway production of The Roar of the Greasepaint—the Smell of the Crowd, and a year on the evening soap Peyton Place in 1968. In 1969 she married independent film producer Joseph Gallagher and soon began giving astrological forecasts on a Los Angeles TV station. Later she started a daily syndicated astrological column (it now appears in 86 papers) and wrote three books. As official astrologer for the Los Angeles Dodgers two years ago, she predicted the team's wins and losses with 89 percent accuracy.

Jillson never predicted reading tastes and was surprised by the popularity of Real Men Don't Eat Quiche. She was inspired to write a column on "Real Women," which prompted an editor to ask her to write a book on the subject. Jillson promptly sequestered herself in her Los Angeles home (she and Gallagher are now divorced) and pumped out Real Women in 30 days.

So far her purse-size, 90-page tome has sold 500,000 copies and landed her a deal to write a pro-feminine TV movie. Clearly, Jillson is now savoring the bottom line motto from her book: "The buck stops at Bloomingdale's."


Do you (a) believe that successful foreplay means flowers, dinner and a movie, (b) think that what you earn is yours and what your husband earns belongs to both of you, (c) refuse to split the dinner check, mostly because you never carry money on a date? If so, you probably like books by Judith Krantz, negligées and tunes like Here Comes the Bride. You also may believe that you can't be too rich, too thin, or have too many silk blouses. You are, in short, a "Real Woman."
Advertisement
Today's Photos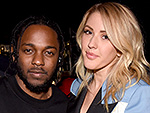 Treat Yourself! 4 Preview Issues
The most buzzed about stars this minute!