People Top 5
LAST UPDATE: Tuesday February 10, 2015 01:10PM EST
PEOPLE Top 5 are the most-viewed stories on the site over the past three days, updated every 60 minutes
Actor James Stephens Is Up to His Neck Again on Paper Chase—but This Time It's on Cable


That might have been a mixed blessing for viewers, but Showtime's The Paper Chase—the Second Year has turned out to be an unmixed delight. As literate and affecting as ever, Chase also may be the first cable series whose production values—nearly $500,000 was spent on each episode—match those of the networks. Stephens grouses that not enough was spent on actors' salaries (he was offered little more than $3,000 per show), but he didn't hold out long for more. "I needed the job," he says candidly. "And I wouldn't have given up the chance to work with these guys again." (The other returnees are Houseman; Stephens' close off-camera friend Tom Fitzsimmons, who plays the aristocratic Franklin Ford III; and James Keane, who plays easygoing Willis Bell.)

Though the series now seems inconceivable without him, Stephens, whose sense of humor is delightfully offbeat and sometimes profane, was in some ways an unlikely choice for the role. Once a self-described teenage "hellion," Stephens never went to college, much less law school. "I hated school," James admits. "I'm a non-degree person. If I weren't an actor, I could probably move furniture."

Born in Mount Kisco, N.Y., the youngest of five children, Stephens grew up in Mexico, where his Russian-Jewish immigrant father (his mother's background was Scottish Quaker) ran a factory for auto-tire components. When he hit his teens James was sent to a boarding school in Arizona, where he met—and proposed to—fellow student Priscilla Taylor. "I thought," says Stephens, "that we'd move back to Mexico and have 10 children. That was until she told me to go to hell." Remembers Priscilla: "He wasn't a very good student. He was always saying to me, 'Come on, Priscilla, let's go to the creek and ride horses.' He was always trying to lure me away."

After graduation James went bicycling in Spain before enrolling in a small Boston theater school. Then, after a three-year absence, Priscilla called. James soon trekked to San Francisco, where Priscilla was a Berkeley student, moved in with her and started studying at the American Conservatory Theater (ACT). They moved to L.A. in 1972 and married a year later. At first James refused TV work—until their money ran out. Then he accepted a McDonald's commercial and a guest role in TV's How the West Was Won. He landed Paper Chase in 1977. (Priscilla guested once on the CBS series and will appear in another episode in September.)

The show allowed James and Priscilla, 31, to move from L.A.'s smoggy Echo Park to ritzy Pacific Palisades, where they're raising 2-year-old daughter Taylor. James' taste for Mexican artifacts is obvious in their Spanish-style home. They entertain at home (Stephens is a gourmet cook), though James has a passion for mariachi bands, which he searches out in some of the seedier sections of L.A.

These days Stephens worries as little about his thinning hair ("If it gets worse I'll get a wig—or take up fishing in Oregon") as he does about being typecast in "intellectual" roles. One was the 1981 Jill Clayburgh-Walter Matthau movie about the first female Supreme Court Justice, First Monday in October. He was Clayburgh's law clerk. "I'll play every lawyer until I do a Justice of the Supreme Court," Stephens says emphatically. "I just want to play interesting roles—I don't care what they are." As Kingsfield might say approvingly, "Case closed."


As Professor Kingsfield might have said, "All right, ladies and gentlemen, let's state the facts of the case": A critically applauded TV series, The Paper Chase, is canceled by CBS due to low ratings after only 22 episodes in 1978-79. PBS reruns the episodes in 1981. Then cable's Showtime, which previously has not been averse to pay-TV sex, violence and naughty language, resurrects the show by commissioning seven new episodes. Question: Will transferring The Paper Chase to cable mean sexing up the acclaimed show (a record 18, 760 letters protested its CBS cancellation) beyond all recognition? James Stephens, 31, the impish, wisecracking actor who once again plays James T. Hart, Chase's stand out student, raises his hand. "Well," he answers, "I was called on to say words that Hart really can't say. The strongest one they finally gave me was 'ass——.' " Then he jokes, "And the only member of the cast willing to do nude scenes was John Houseman."
Advertisement
Today's Photos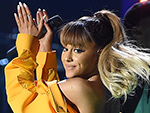 Treat Yourself! 4 Preview Issues
The most buzzed about stars this minute!