People Top 5
LAST UPDATE: Tuesday February 10, 2015 01:10PM EST
PEOPLE Top 5 are the most-viewed stories on the site over the past three days, updated every 60 minutes
Gene Barry Sings His Love Songs to a Man in Broadway's La Cage and His Family Cheers Him on


Audiences, however, are none the wiser. The chemistry between Barry and Hearn (also a heterosexual) as aging lovers on the French Riviera has made La Cage one of the biggest Broadway hits in years. The show, with a book by outspoken gay actor/playwright Harvey (Torch Song Trilogy) Fierstein, is lavish with a boa-and bijoux-bedecked cast of transvestite dancers. It is virtually sold out well into 1984. Productions are being planned for at least eight U.S. cities, as well as London, Japan, Australia and Scandinavia. Barry is already hoping to become a bicoastal homosexual, theatrically speaking, by starring in the California version. And he envisions a London run in La Cage before resuming the role in New York. "Being in this," he pronounces, "shows people that Gene Barry wasn't just some lucky actor a director made look good. Maybe he has talent. Yeah, he's the hit of Broadway! Am I mellow because of it? Sure, I'm mellow."

Yet Barry, a strong-willed, sometimes crusty personality, bristles a little at questions about his playing a homosexual. "It's no different from any other part—it's just acting," he says. In no way does he want to seem a proselytizer for homosexuality. "I don't care what Harvey Fierstein is saying on the airwaves. I don't want to be part of his platform. I'm just playing a role. If I have a few genteel gestures I use very sparingly, so what?"

For all the controversy, Barry is tickled to be back in a two-bedroom Manhattan apartment after 30 years in California. "I had been seduced by the palm trees and earning money out there," he admits. "But after a while, I felt a strong need to come back." Barry went so far as to don his best Riviera pastels to audition for La Cage, his first audition in three decades. ("He looked delicious," remembers the show's producer, Allan Carr. "Like he just stepped off Stavros Niarchos' yacht.") He pushed for 10 percent of the gross but eventually agreed to a salary of $7,500 a week, paltry compared to Taylor and Burton's $70,000 in Private Lives and Anthony Quinn's $50,000 in Zorba. "I felt it was more important for me to take the show than to hold out for the money," he explains. Besides, Barry pulls in about half a million a year from his lucrative "second career," as he calls it, doing voice-overs for Miller beer, Gulf Oil and American Bell, and plugging Haggar menswear. Another sideline is a chain of five Gene Barry One Hour Photo Shops in New York.

A versatile sort from his early years in Brooklyn, Barry, né Eugene Klass, sang on radio and formed his own band while still in high school. After graduation, he played hotels and the borscht belt. Two years after breaking into Broadway in 1942 as the bat in Rosalinda, he landed a role in Catherine Was Great, starring Mae West. Just before he joined the show, a blond ingenue named Julie Carlson had been fired during rehearsals because West didn't want any other blondes around (Carlson had landed the role by wearing a dark wig). The out-of-work actress and the young actor eventually got together on a double date, and three weeks later Julie (Betty Kalb in real life) became Mrs. Gene Barry.

With the years came an antique-filled house in Beverly Hills and a close family life with their three kids. (Michael, 37, now runs the Manhattan photo shops for his father and is also involved with TV and film production; James, 31, is the songwriter and lead guitarist for Streetz, an L.A. rock group, and works in TV animation; Liza, 16, attends private school in Manhattan.)

For the proud paterfamilias, the years have also brought a reputation as a TV actor with sophistication and swagger. Playing the debonair Bat Masterson for four years was wearing on Barry. His favorite role, Gene says, was millionaire cop Amos Burke on Burke's Law. But the part of the liberal publisher of a then fictional magazine called People on Name of the Game in 1968 also intrigued him. "I felt put out when they started the real PEOPLE," he says. "They should have offered me the job of publisher. I could have learned it. I'm a quick study."

Alas, the magazine looked elsewhere, and Gene focused his nonacting acuity on such matters as campaigning for Democratic liberals ("I myself have the charisma but not the panaceas to run for office"), painting in oils and penning an autobiography. With La Cage settling in for a long run, Barry hopes to finish his book, learn some opera roles and rediscover New York. His Broadway peers are already speculating over who will win the Tony next spring, Gene or George ("Maybe Gene will get Best Actor and George Best Actress," chirps Allan Carr). Meanwhile, half the actors in town are said to be eager to take over the roles someday. Why, the producers have even suggested to Angela Lansbury and Carol Channing that if "this were changed and that were changed just a little," they, too, might join Broadway's buoyant ship of Folles.


The day the call came, Gene Barry had just put down a deposit on a Palm Springs, Calif. condo and was looking forward to improving his golf game. Would Barry, the macho hero of the TV series Bat Masterson, The Name of the Game and Burke's Law be interested in playing the homosexual lover of a drag queen in the Broadway musical La Cage aux Folles? A family man, Barry, 62, tentatively broached the subject over dinner. Sons Michael and James reassured Dad that, no, audiences wouldn't necessarily assume he was gay. Daughter Liza was equally upbeat. "I wanted him to do it," she says. "I knew he hadn't had a good part in a while." Wife Betty, 56, acknowledging that it had bothered her more when Gene played a murderer in the film The Naked Alibi in 1954, urged her husband to go for it. "When he sang his love songs to George [co-star George Hearn]," she recalls, "I felt he was really singing them to me."
Advertisement
Today's Photos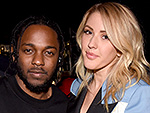 Treat Yourself! 4 Preview Issues
The most buzzed about stars this minute!