People Top 5
LAST UPDATE: Tuesday February 10, 2015 01:10PM EST
PEOPLE Top 5 are the most-viewed stories on the site over the past three days, updated every 60 minutes
Purse Snatchers Beware! San Francisco Police Decoy Connie Louie Is No Sitting Duck


Seconds later the mugger is spread against a building, relieved of two marked bills that had been placed in the purse and hustled off to the Hall of Justice by one of the San Francisco P.D.'s five-person decoy units. "Connie Louie is the best [decoy] in the country right now," says Lieutenant Charles Beene, head of the decoy squad. "She has confidence, courage, and she's a good team player." At 5'3", barely tipping the scales in three figures, Officer Louie, 30, also has the look of a victim. In two years, she has been mugged 133 times. Remarkably, she's never had to use the .38 caliber pistol she sometimes carries under her coat, and only once has she had to display her expertise in kung fu. "Last year," she recalls, "Beene was decoying and some guy was giving him a bad time. Before I knew it, I took a swing at the guy, who later asked where I learned to hit so hard."

Mostly, though, Louie relies more on craft than on muscle. Two years ago, when she started decoying, she found herself instinctively glancing over her shoulder whenever she felt someone tug at her purse. To correct the habit and allow the criminal to carry out the crime, she began wearing a patch over her left eye. Above all, thorough preparation is the key to her game plan. Her motley wardrobe, plucked from forgotten corners of her mother's closet, is so authentically shabby she has seen other bag ladies dressed almost identically. And she studies her role models carefully. "Anytime I see an old lady," she says, "I watch the way she's holding her purse, how she looks at people, how she steps up and down curbs. I try to be the weakest, most injured person on the block."

A native San Franciscan, the daughter of an electrical contractor and a seamstress, Louie is also a nationally competitive fencer. "I'm really fast and very ruthless," she says. Demonstrating those virtues, she fenced her way through Berkeley, where she toiled as a coach while earning a B.A. in social work. In 1975, leaving this job to work with juvenile delinquents in Chinatown, she interviewed Robert Handelman to be her successor as the fencing coach, and not only hired him, but married him five years later. Louie, who has ranked as high as No. 4 nationally in women's foil, hopes to qualify for the Olympic team next year. Both she and Rob, now a chiropractor who doubles as her coach, are optimistic about her chances. "If she's ever going to be ready," says Rob, "she's ready now."

Fed up with the frustrations of social service, Connie decided in 1979 to go where the action was. Police work had always appealed to her, but being a decoy had never crossed her mind until, after a year on the force, she was transferred to downtown San Francisco in 1981 and met Lieutenant Beene. 'When he first saw me, he said, 'What a perfect victim!' I didn't understand what he was talking about. But decoy work turned out to be a challenge," says Louie, who earns some $30,000 a year. "It's sure better than driving around in a patrol car at night."

Now and then, Connie even gets to dress up—after a fashion. She dons knee socks and a Mickey Mouse T-shirt and teeny-bops around Fisherman's Wharf with the tourists. A more common scenario, though, has her playing a little old lady asleep on a bus. Layered with makeup, the dozing Connie leaves her pink-satin-purse calling card in plain view by her side, an irresistible invitation to larceny. The only problem is that Connie's performance can be too convincing. People frequently wake her and gently lecture her on being more careful. One Samaritan actually insisted on walking her home. Louie is pleased by such examples of kindness and delighted that her act is persuasive. "We want crooks thinking that every little old lady they meet may be a decoy," she says.


An elderly lady shuffles along one of San Francisco's meanest streets, diligently plundering trash cans. Suddenly several young punks circle behind her, lured by the pink satin coin purse that winks out of the bag slung over her shoulder. But the lady is not what she seems. "White guy coming your way, north on Sixth Street," beeps the tiny receiver in the woman's ear. "He doesn't see the purse. Here comes another guy, gray jogging jacket. He's going south, Connie. He's about 10 feet behind you and slowing down. Yeah, he's reaching for it. It's a hit!"
Advertisement
Today's Photos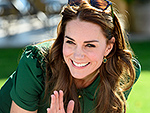 Treat Yourself! 4 Preview Issues
The most buzzed about stars this minute!