People Top 5
LAST UPDATE: Tuesday February 10, 2015 01:10PM EST
PEOPLE Top 5 are the most-viewed stories on the site over the past three days, updated every 60 minutes
From Gorky Park to Chinatown, Paul and Dick Sylbert, Twin Film Designers, Divide and Conquer
Beatty isn't the only director who's enamored of the Sylbert twins. The toughest of directors, people like Francis Ford Coppola and Brian DePalma, scramble to hire a Sylbert, each of whom, at 55, earns as much as $250,000 a picture. As production designers, they are responsible, says Dick, "for everything you see in a movie except the actors: sets, costumes, locations, props, paintings on the walls and the walls themselves." Costume, lighting and set designers all report to them. Dick's 40 credits include Rosemary's Baby, Chinatown and The Graduate, for which, he says, the hardest task was locating the perfect church for Dustin Hoffman's memorable cross-swinging scene. "I saw this new church [in La Verne, Calif.] in an architectural magazine and wouldn't settle for anything less," Dick recalls. "Getting permission to film there took five months, but we did it and donated the fees to charity." Dick's latest project is Coppola's The Cotton Club, a $42 million gangster musical. Working with six assistants and a $4.5 million design budget, Sylbert supervised everything from the look of the million-dollar main set to the fit of Richard Gere's trousers to the design of the silk-screened fans ("There were no air conditioners in the '20s") on patrons' tables in the club.
Brother Paul keeps as busy as Dick. He designed One Flew Over the Cuckoo's Nest, Blowout and Kramer vs. Kramer. In that film Paul is particularly proud of such details as a mock-up elevator that, like the real thing, "moved slightly when Dustin Hoffman stepped into it. And on the side of the elevator car, if you looked carefully, you could actually see levers move." His Gorky Park just opened (Paul used Helsinki as a Moscow look-alike; in Reds, Dick had used Helsinki as a Leningrad substitute). Paul's The Pope of Greenwich Village is due later this year.
Says Kramer director Stanley Jaffee, "When Paul designs a room, he knows who lives there. He's very un-lazy and very detailed." Both brothers, in fact, have reputations as perfectionists. "I'm very tough on people, very critical," admits Dick. Says Paul: "I can be hard-nosed, even difficult, but it doesn't keep me from being employed." So alike are the brothers that when Dick went briefly AWOL from the set of director Arthur Hiller's The Tiger Makes Out in 1967, Paul stood in for him. Hiller didn't realize it for days.
Both men are 6 feet and weigh 158 pounds. They wear similar clothes (usually khaki pants and safari jackets) and smoke identical Dunhill pipes. Paul's ex-wife, Anthea, the head of Goldie Hawn's production company, says, "This is how similar they are: If Dick gets a mole, two months later Paul will have one too."
But there are differences. Dick, born 45 minutes before his twin, clearly plays the part of older brother. He calls his younger sibling "Pauley" and jokes, "When we were kids, I was the one who had to take out the garbage." Paul, who lives in Manhattan, complains that Dick, who lives in L.A., is "too Hollywood. He always has a tan. I hang out with ordinary guys, but he's always with the big shots." The real reason for their geographic separation may run deeper. "Being in the same world, the same profession and the same neighborhood," explains Paul, "would be too much."
For years it was too much. The Sylberts, who grew up in Brooklyn, were dressed identically until they were 15. "Mom," says Paul, "took it to an extreme. She'd walk down the street with a look-at-me-I-have-twins expression." Their father was a dressmaker, and the boys were surrounded by artistic relatives. They planned to be painters but wound up painting scenery for the young TV networks.
They switched to films in the early '50s when, says Paul, "a set designer was a man with a beret standing on a ladder painting cracks on walls." Alfred Hitchcock, with whom Paul worked on The Wrong Man, was one of the first to challenge him to invent more realistic methods for dressing sets. "He'd say, 'I bet you can't make jail bars out of wood that looks like steel,' " says Paul. "So I experimented, coating wood with things like liquid aluminum. It worked. We developed our own techniques; we had nothing to draw on back then."
On two early films—Baby Doll and A Face in the Crowd—the brothers worked together. Then in 1957, Paul took 10 years off to roam the world, partly, he says, to assert his own identity. He lived in Greece for two years with actress Irene Papas before returning to New York to design opera sets at City Center. Dick's sole career detour took him to Paramount, where he was the production vice-president for two years before he tired of deal making. Since returning to design, he says, he keeps finding new challenges. The biggest was his two-year stint on Reds. One scene, in which Diane Keaton struggles across the snowy steppes, didn't look blustery enough, so Dick had a helicopter hover over her head, blowing up a storm. "It was bad enough," he shivers, "that it was 14 below."
The brothers' jobs require almost constant travel, which helps explain why they have had five marriages and divorces between them (Dick has three children, Paul one). When they aren't working, they often take joint vacations (fly-fishing is a favorite activity) and sometimes double date. Alas, only one of them will design Beatty's next picture, reportedly the long-rumored Dick Tracy. It looks like this time the nod will go to the senior Sylbert. Nothing's firm, says Dick, "but Warren did ask me when I'd be free to start working."
Contributors:
Mary Fischer.
"I always get a little nervous when there's no Sylbert on a movie," says Warren Beatty, who has worked with production designer Dick Sylbert on five pictures: Splendor in the Grass, Lilith, Shampoo, The Fortune and Reds. Once, in 1978, when Dick wasn't available to work on Beatty's directorial debut, Heaven Can Wait, Warren got a little nervous. "Who can I get?" he asked Dick. Answered Sylbert, "How about my brother?" So Warren hired Dick's identical twin, Paul Sylbert, to design Heaven. As talent and luck would have it, Paul won an Oscar for his work. That didn't upset brother Dick too much because he'd already won an Oscar in 1967 for Who's Afraid of Virginia Woolf?
Advertisement
Today's Photos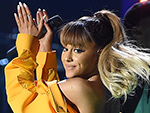 Treat Yourself! 4 Preview Issues
The most buzzed about stars this minute!