People Top 5
LAST UPDATE: Tuesday February 10, 2015 01:10PM EST
PEOPLE Top 5 are the most-viewed stories on the site over the past three days, updated every 60 minutes
America's Moms Are Rallying Round Erma Bombeck and Her Fresh-Baked Wit


Finally, when as many as 1,500 readers filed past for her signature, the author concluded that the world's second oldest profession (the first, according to Bombeck, is either agriculture or oven cleaning) just might be a hot topic. By the time she got to Southfield, Mich., a few stops down the road in her seven-week book tour, Bombeck was relaxed enough to roar over an ad in the local newspaper: "Come see Erma Bombeck and she'll sign her new book for you. Or, on the other hand, stay home. Your son might call."

A few months later Bombeck's bittersweet overview of the pleasures and peccadilloes of motherhood is anchored firmly at the top of best-seller lists, with 800,000 copies in print. Erma's loyal fans, many of whom read her humor column, At Wit's End (syndicated in 900 newspapers), or watch her twice a week on ABC's Good Morning America, identify with Bombeck's comic yet poignant accounts of old mothers, young mothers, stepmothers, adoptive mothers and role-reversed dads. They bombard the author with 200 letters a week as well as goodies like homemade bread, a cotton-print bonnet trimmed with eyelet lace and a framed needlework of quotations from Bombeck herself. Sample: "I have dieted continuously for the last two decades. By all calculations, I should be hanging from a charm bracelet."

Many of the tributes come from young mothers, a new readership that delights Bombeck. The lines waiting for her to autograph books, she notes, looked like Sesame Street. "The youngest baby I saw on the book tour was 2 weeks old. The kid was still warm," deadpans Erma, adding, "One woman came up to me and I said, 'Oh, your baby is adorable.' She said, 'Thank you. It was born in the line.' "

Older readers too are intrigued by Bombeck's opus, especially her mother, Erma Harris, 73. "What page am I on?" asked Erma Sr. "She didn't want to bother reading the whole book," gripes Erma Jr. "She found her chapter and said, 'You've screwed things up as usual. You said I had a fourth-grade education. That is not true. Your father had a fourth-grade education. I had a sixth-grade education.' "

Erma's three children are more blasé about her writing. It has been part of their everyday life, after all, since 1963, when their mom, then a suburban Dayton housewife, began scribbling a weekly column for $3 in a local paper. "My kids never read my writing for years," she complains. "They thought I was an Avon lady." Today they know better but are preoccupied with their own lives. Daughter Betsy, 30, sells computers in Los Angeles; son Andrew, 28, teaches in Phoenix; his brother, Matt, 25, supports a screenwriting career by working in a Los Angeles restaurant.

Erma and her husband of 34 years, William Bombeck, a retired education administrator, are unabashedly delighted to be finally alone in their adobe-style house near Phoenix. "The empty nest, as I was led to believe, was going to be a time of boredom and depression," says Erma. "No one told me that it really means having the phone ring and it's for you. It's having leftovers in the refrigerator that you can count on. It's having hot water in the shower, ice cubes in the freezer, gas in your car. It's like being reborn."

The empty nest should also, in theory, mean peace and quiet for writing. Not for Bombeck. "When you work at home, the washer is always pulsating somewhere near you. Your husband will call and ask you to go out and get the serial number off the power mower. People don't do that in offices," she says with a sigh. Still, Bombeck perseveres. As always after finishing a book, she has no specific plans for another. "And then an idea will come and I'll think: 'Now that might work.' "

But best-sellers aside, Bombeck really wants to be remembered as a champ at the world's second oldest profession. "The books come and go," Erma reflects. "But the kids. That's what I'm leaving."


The most famous housewife in America worried that no one would show up to see her at Marshall Field department store in Chicago. Erma Bombeck, 57, was there to sign copies of her seventh book, Motherhood, The Second Oldest Profession (McGraw-Hill, $12.95). "I could not bring myself to look up and see if there was anyone in line," she recalls. "I looked at my feet and hoped to God somebody would be there who didn't work for the store."
Advertisement
Today's Photos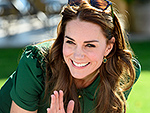 Treat Yourself! 4 Preview Issues
The most buzzed about stars this minute!