People Top 5
LAST UPDATE: Tuesday February 10, 2015 01:10PM EST
PEOPLE Top 5 are the most-viewed stories on the site over the past three days, updated every 60 minutes
A Bareback 10 Rides Again
Bo Derek Stars in An Erotic New Film, but Critical Horselaughs Cause Backers to Neigh-Say The Roughshod Tactics of Director-Husband John
The screening fiasco immediately kicked off the kind of publicity-reaping dispute without which no Bo Derek movie would be complete. The film's financial backer, maverick movie mogul Menahem Golan, 54, demanded that the Dereks make cuts, ostensibly to tone down the movie's future rating from an X to an R. Others say that's not the problem. "The X or R rating is just a smoke screen," says a source who has seen the movie. "It's just an awful film. It's beyond redemption." In a stinging telex to John and Bo, the topper in his long-running financial tiff with them over the $7-million production, Golan termed the screening "completely insufferable and a total embarrassment." And that was for starters. "I wrote about 90 comments to them," says Golan. "They were about how you treat sex and deal with humor in sex."
For the Dereks, of course, sex is no laughing matter; it's their bed and butter. Holed up in Rome to score the film (they retain complete artistic control over the movie), they issued a counterblast to Golan, accusing him of speaking "with very forked tongue," with "stopping the supply of money 11 days before shooting was to begin," and with trying to break their contract. "Despite these ridiculous, uncalled-for and illegal interruptions," the Dereks continued, "we have made the film and are extremely happy with it."
The problems with the movie, in fact, are similar to those with Bo's last film, 1981's Tarzan, the Ape Man, which despite critical snarls went on to make millions at the box office. But in Bo-Bolero (the title is based on the Maurice Ravel composition which "10" made an unlikely musical smash), Bo is a bull slayer rather than a vine swinger. She plays an orphaned American heiress in the 1920s who falls in love with the image of screen idol Rudolph Valentino and sets off abroad to find her own sheikh, rattle and roll. She finally becomes a female rejoneador (a bullfighter on horseback) in Spain, executing after-hours pasodobles with a handsome torero. Like Tarzan, the production has been plagued by turmoil, a highly publicized switch of leading men and controversy about the steaminess of its nude scenes. Tarzan's eroticism led to court-ordered deletions, but Bo-Bolero may not be so blatant.
"Bolero is a raunchy film—all very clean and clinical," says Victoria Hughes, 27, one of John Derek's interpreters on location in Spain. "Bo was, for example, completely nude in scenes in a swimming pool and in a sauna with a naked Gypsy girl. But between takes her husband always made her cover up and once complained because she showed a bit of cleavage."
Others blamed the project's haphazard shooting schedule on Derek's temperamental directing. In Spain, many crew members were fired or resigned in disgust, and local production manager Gregorio Sacristan cites endless disagreements with Derek, though John completed the film on time and on budget. Italian actor Fabio Testi, Bo's original paramour, was dropped as soon as she saw a cold sore on his lip, which she reportedly feared was a form of herpes. Derek then brought in a relatively unknown Italian actor, Andrea Occhipinti, 26, to take Testi's place.
The slightly built, boyish Occhipinti, however, had trouble filling the macho role opposite the 5'3" but mightily proportioned Bo. Derek at first tried to beef up Occhipinti by insisting that he take steroids, but the actor refused on his doctor's advice. He did agree to daily workouts with a Scottish actor on the film, an experienced bodybuilder. Occhipinti managed to pump up some muscle, but he lost most of it when he had to undergo a London operation to remove an eye cyst a few weeks into the shooting. Eventually, Derek filmed all but the two final love scenes, then flew Occhipinti to L.A. for a three-week workout with a trainer. Occhipinti added nearly nine pounds of heft to his chest and biceps before returning to shoot the nude scenes in London and Spain.
After such costly comings and goings, Golan, half of whose 18 films last year were made for less than $2.5 million, began to worry. He and his cousin Yoram Globus have been basking in the glow of Hollywood's hard-won esteem ever since they took over the ailing Cannon Group in 1979 and built it into a high-profit, if low-brow, production house. Pioneers in the Israeli film industry, Golan and Globus came to America with 40 films and four Best Foreign Film Oscar nominations to their credit. Although such B-grade Hollywood movies as Charles Bronson's Death Wish II and Revenge of the Ninja did nothing to change Golan's "shlockmeister" reputation, they did do business. And success brought him more respectable deals with the likes of Faye Dunaway and Nick Nolte, as well as the still unreleased $12-million
Brooke Shields
vehicle, Sahara. "Most of the deals here are done at parties with funny cigarettes, at the Polo Lounge or on the tennis courts," says Golan. "Since I don't smoke cigarettes of any kind, hate the Polo Lounge and don't play tennis, it was hard. Now people come to us."
John and Bo Derek, whom Golan describes as "stormy to say the least," came to him after striking out with most of Hollywood. "They're sitting on the floor of my office—they like to sit on floors—and tell me they've had big fights with all the other producers," he recalls. "I knew they were very, very controversial, I just didn't know how much." They first offered him an idea for Adam and Eve, starring Bo as guess-who, but Golan thought it was too much like Tarzan. So the Dereks came up with Bo-Bolero, insisting on the usual Bo-produces-and-stars, John-writes-and-directs deal. Golan, however, soon found that working with John Derek was like arguing feminism with Bluebeard. "John is an artist, no doubt," says Golan. "He has a good eye. But I think that in writing and directing, he could learn a lot. He doesn't want to listen to anybody."
Golan isn't the first to find Derek set in his ways. "John has always been that way," says Zev Braun, who was set to produce Adam and Eve for Universal until nobody could agree on a script. "When he was a matinee idol he was that way, he was that way with [ex-wife] Ursula Andress, with [ex-wife] Linda [Evans] and now with Bo." Others feel the Dereks are in decline. "I don't think John and Bo are respected in the industry or even by outsiders," says a disgruntled former business associate. "Bo is a has-been, no-talent. So now I see she and John trying, and not very discreetly, to have people accept pornography."
But plenty of others still believe in Bo. "Without making any kind of judgments on the artistic merits or demerits, you gotta look at the box office for the Dereks," says producer Braun. "She is an absolutely stunning girl and there are really very, very few of those around today," points out Martin Ransohoff, who produced A Change of Seasons, in which Bo co-starred three years ago. "She is an absolute knockout." Golan, for one, is counting on Bo as a box-office 10. "There's a huge public out there to see Bo Derek," he says, "whether the film is good or bad." Bo seems to possess that elusive quality some actresses had before anybody called them by numbers. "Bo is a movie star," says Braun. "A movie star. Maybe not an actress, but she's a movie star."
Contributors:
Logan Bentley,
Leah Rozen.
Advertisement
Today's Photos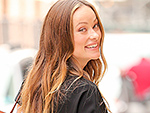 Treat Yourself! 4 Preview Issues
The most buzzed about stars this minute!