People Top 5
LAST UPDATE: Tuesday February 10, 2015 01:10PM EST
PEOPLE Top 5 are the most-viewed stories on the site over the past three days, updated every 60 minutes
Bounding to a Bahamas Bash, Cathy Lee Crosby Stars Again as That Incredible Celeb


With three days to go, the Ministry of Tourism began saturating the airwaves with spots whipped up overnight featuring Dick Van Patten, Veronica Hamel and other early-arriving celebs. The price was judiciously slashed from $100 to $60 a head.

When Cathy Lee Crosby reached Nassau the day before the banquet, she was only slightly more settled than the Triathlon weekend itself. Her father had died a few weeks earlier, and it had been a tough time. Even before that, things had been hectic for Hollywood's most peripatetic celeb (see box). As co-host of That's Incredible!, her services are required 30 days a year, and in November she had taped a block of segments. Then she began 20 hours of interviews and six weeks of photography as the sensuous seminude subject of One Woman magazine. In December came elective knee surgery to repair cartilage torn in a Battle of the Network Stars in 1981. But instead of recuperating the prescribed three weeks, she accepted Bob Hope's invitation to join his USO Christmas tour in Lebanon. As soon as she returned, Crosby waded into a a two-part Hardcastle and McCormack, a promotional appearance for a Houston condominium development and an appearance with Bob Hope for a charity in Palm Beach. At 6 a.m. on Thursday, just before flying to Nassau, she shot a Coca-Cola commercial in L.A.

By Friday night the Cable Beach Hotel, the Triathlon headquarters, had reached a rolling boil. The last-minute promotional onslaught had sold more than 500 tickets. Celebrities materialized in the lobby in a rain of flashbulbs. None caused more commotion than Cathy Lee Crosby, whose plunging neckline created a spectacular arena for the diamond necklace she wore. The gems weren't Crosby's. De Beers had loaned them for the weekend to the Triathlon's promoter, San Francisco diamond broker Bruce Portner. Tall and thin with black up-swept hair, Portner, 34, made his fortune selling jeans and swimsuits decorated with tiny diamonds. A college dropout, he hired a public relations firm last year to promote him at a cost of $5,000 a month.

The arrival of Prime Minister and Lady Pindling was announced by a kilted bagpiper wearing a sash emblazoned with the name of a whiskey firm. Crosby sat next to the Prime Minister, and Portner pulled a chair to their table. Tim (WKRP) Reid teased a laugh by timing the applause on his watch. Then a green, 250-pound cake shaped like a nose cone was wheeled in, and Connie Stevens sang You're Nobody Till Somebody Loves You. Crosby gave her a standing ovation.

After interminable speeches, a native "junkanoo" band burst through the doors in masks and full carnival regalia, blowing whistles and beating a torrid drum rhythm. Soon the entire ballroom was gyrating. Billy Dee Williams and Cathy Lee hopped onstage and started dancing hip to hip, each shaking a cowbell. Suddenly a short figure danced between them—Prime Minister Pindling, shaking two cowbells.

At the banquet, the celebs had sometimes strained to communicate their concern for the handicapped kids they would be meeting the next morning. Their desire not to patronize could be patronizing. Crosby herself twice referred to "the special spirit of the special children of the Special Olympics." But when the celebs lined up at the hotel pool next day to cheer and hug the excited swimmers, Crosby's fondness was genuine.

She has been coming to Special Olympics functions for eight years. Bobby Shriver, a member of the Kennedy family, which runs the Special Olympics, says "Crosby stayed with us even after she became a big deal on That's Incredible!." At poolside, celebrity-seeking spectators pressed against the barriers that ringed the pool. Chad Everett, Randi Oakes and a few others jumped into the water to swim alongside the Bahamian kids. Linda Blair swam escort in full facial makeup, then came up the ladder so fast that one large breast popped fully out of its meager restraints. A pool attendant offered a towel.

Crosby's personal assistant, former real-estate manager Sherry Geyer, was never far from Crosby during the weekend. "Cathy Lee could do a charity function literally every week of the year," Geyer says. "In the last 12 months she's done about 20 events, and that doesn't include the little testimonials in L.A. Requests come two to eight months in advance. We can't confirm until one month before."

After the pool events, the stars were free until dinner time. Crosby played tennis with Shriver in the afternoon, as Geyer stood on the sidelines with a manufacturer who was trying to interest Crosby, a former nationally ranked player, in a new racket with an angled handle he claimed would cure tennis elbow and allow the player to convert "missed backhands into cross-court winners." Crosby hit a few balls with the racket, then went back to her own, rolling her eyes occasionally at the man's more hyperbolic claims.

Saturday night, in white Cadillac limousines of '70s vintage, the celebrities were chauffeured two hotels down the beach to place their foot and hand prints in wet concrete. The bagpiper piped them through the hotel portals. Co-hosts Billy Dee and Cathy Lee were saved for last. Crosby says she is inured to the hype at the events she attends. "It's just a part of the game," she says. "I don't notice it at all. If I'm not prepared to do what's asked, I don't go. All my charities involve children. I really get something out of them."

On Sunday morning, the Cable Beach Hotel finally looked like the headquarters of a world-class triathlon. Until then, an occasional athlete could be seen wheeling a clicking 10-speed through the lobby. But many of the men and women who were going to brave the 1.5-mile swim, 55-mile bike ride and 12.2-mile run were housed in less grand accommodations around the island. Anyone who cared to get up before 8 a.m. on Sunday saw a rare spectacle—a horde of trim, hardened bodies, every bit as beautiful as those of the voluptuous celebrities. A pistol shot sent them careening into the surf. Crosby, toes in water, watched, kidding around with Chad Everett before trooping in to breakfast, holding her hands in front of her like a sleepwalker and chanting, "Coffee, coffee."

Crosby stirred a packet of cocoa powder into her coffee. "My career is in transition," she said. "I have one more year on my contract, but it's in doubt whether That's Incredible! will get picked up next year. It's not doing as well as it was." Crosby, 36, would not mind seeing it sink. She's been studying acting and says she's gunning for films and theater. "The creative side is what I miss," she says. "It's why I got into this business." She cites Sally Field and her friend Cher as stereotyped TV stars who finally broke through. Leveling her penetrating gaze, she says, "I'm absolutely determined to turn it around."


At the black-tie banquet kicking off the first Bahamas Diamond Triathlon of the Stars, the most glitter-encrusted evening the Bahamas had ever seen, $25,000 would be donated to the Special Olympics. Songs and stand-up comedy would launch the weekend's activities—229 triathletes swimming, biking and running in pursuit of $100,000 in diamonds, 40 celebrities cheering on handicapped kids competing in less taxing events. Even Bahamian Prime Minister Lynden O. Pindling would be there. There was just one problem: Only four people had bought tickets.
Advertisement
Today's Photos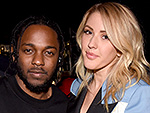 Treat Yourself! 4 Preview Issues
The most buzzed about stars this minute!