People Top 5
LAST UPDATE: Tuesday February 10, 2015 01:10PM EST
PEOPLE Top 5 are the most-viewed stories on the site over the past three days, updated every 60 minutes
Robby Benson
'There Are People Who Don't Like Me,' He Says, but It Didn't Stop Him from Winning the Dream Role of Paul Newman's Son


Robby Benson doesn't mind telling the joke on himself, safely ensconced as he is between the first and final stages. At 28, Benson has made 18 pictures, and he shows no signs of slowing down. He beat out 35 other actors to win the role of Howard, Paul Newman's rebellious Harry & Son offspring. Newman spent three months casting around for the best man before he declared, "Get me Robby Benson." Says Newman: "We needed an actor who has a natural sweetness, athletic prowess and intelligence. I could get the first two qualities from a lot of other guys, but only Robby has all three. With some actors, you can see straight through their blue eyes down to their assholes, but that isn't true of Robby."

Anyway, Newman certainly didn't need "a Robby Benson type"—not when the original has proved versatile enough to play a Chicano gang leader (Walk Proud), a Hasidic baseball player (The Chosen), a gay hillbilly (Ode to Billy Joe) and a Sioux Indian track star (Running Brave). Nor did he need "a young Robby Benson"—the old one, though married (to rock singer Karla DeVito) and a father, is surprisingly convincing as Howard, a 20-year-old budding writer.

Benson has had no shortage of work, but he admits it's been a long time since he had a hit—a streak Harry & Son is not likely to break. Reviews have been dismal, and Benson has been singled out for particularly harsh treatment. Says Newman: "It really disturbs me that Robby is gonna take some heat on this. I think he does a terrific job." Robby is used to the drubbing but far from immune to it. "I know there are people who don't like me," he says, "but what's worse is that people who do like me feel forced to justify their feelings."

It hasn't hurt him in Hollywood, where Benson pursues parts with a persistence that belies his overly nice image ("I've fought my way to this position in the business," he admits). When he learned that Newman was looking for a teenage co-star, Benson insisted that his agent get him a tryout, even though the script clearly called for a blond surfer type. Says Robby, "I was to the point of begging. I didn't think I had a chance, but I figured I'd at least get to meet Paul Newman." He eventually did—at Hampton's, the hamburger joint in Hollywood that Harry's co-writer Ron Buck owns. "Then," he says, "they looked at a lot of other people. Then they went to New York and looked at more people. Then they came back and asked me to do a second reading. Then a third. It's like Miss America—first the swimsuit competition, then the talent competition...."

Robby's crowning came just in time. "I had started to get a little disillusioned with this business," he says. "And then along comes this man who's been a star for so many years, and his morals, his ideals, are as strong as anyone's I've ever met."

In Florida Benson sprained his ankle the day before he was supposed to go before the cameras. He offered to help Paul find a replacement, but Newman, according to Robby, said, "Nah!" and shot around him. "He's probably the best director I've ever worked with. He never humiliates an actor in public—only another actor can understand how bad that feels." He also took Robby's suggestions on several key scenes: "I couldn't believe Paul Newman wanted to know what Robby Benson thinks."

When shooting ended, Harry & son went separate ways. Benson returned to L.A., where last August Karla gave birth to daughter Lyric. Since then the couple has stayed close by their San Fernando Valley home, venturing out only occasionally to a sushi restaurant or afternoon movie. The important thing for Benson "isn't what you do when you're making a film, but what you do between films." Then he kisses his wife, hugs his baby and tosses a load of laundry into the washer.

Born in Dallas, where his father, Jerry Segal, wrote plays that his mother, Ann Benson, appeared in, Robby grew up in New York. He started acting professionally at 5. During his school years his mother, who now runs money-management seminars for Merrill Lynch, was too busy to take him to auditions, so he went alone. In 1972, at 16, he made his first picture, Jory, followed a year later by Jeremy, featuring his first sex scene. "I was terrified," he admits. "They said, 'Just do it,' and I had no ideas what 'it' was." The film, however, sparked a relationship with co-star Glynnis O'Connor that ended when he met actress Merilee Magnuson, his steady for the next four years.

In 1981, when Robby took over the Rex Smith part in Broadway's Pirates of Penzance, he met Karla, who was then playing the Linda Ronstadt role. A year later they married.

They vowed to share careers and home responsibilities equally, but until now Robby has done most of the working. He left straight from their honeymoon to make Running Brave in Canada, then flew to New York to rehearse Harry & Son. Recently, Robby began writing music for Karla, whose last album, Is This a Cool World or What?, was a critical success. After they cut a demo tape in their home studio—a converted garage—Robby took it to Herb Alpert ("I met him on the Mike Douglas Show seven years ago, and he said if I ever needed anything..."), who liked the songs enough to sign Karla to his A&M records. Since then, Robby says, "I've been walking on air. I felt guilty because she'd given up working because of me."

Benson doesn't know what he'll do next, but he says, "The reality is that I have to make money." When agent Rick Nicita tells him a part is "gettable," he says, "the hairs on my arms stand up at attention." But he won't do any more high-school-age roles, he says: "It wouldn't be fair to the audience. It isn't honest."

Some friends have told Robby it's time he changed his image. "One guy told me to choose a controversial cause and stick up for it. But preaching to people is not my thing." Another advisor suggested he try to seem tougher. "It's a shame," he says, "if you have to be on the defensive about being nice. But that's just me."


There are five stages to an actor's career: "Who's Robby Benson?" "Get me Robby Benson." "Get me a Robby Benson type." "Get me a young Robby Benson. "And "Who's Robby Benson?"
Advertisement
Today's Photos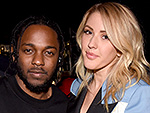 Treat Yourself! 4 Preview Issues
The most buzzed about stars this minute!