People Top 5
LAST UPDATE: Tuesday February 10, 2015 01:10PM EST
PEOPLE Top 5 are the most-viewed stories on the site over the past three days, updated every 60 minutes
It Sounds Like Shotgun Weddings as Marrying Sams of Two States Take Aim Across Lake Tahoe


Unfortunately for Curran and others in California, there is trouble in paradise. Their success has incurred the wrath of rival pastor Raymond Love, 54, of Nevada. Until 1979 Love had a virtual monopoly on one-stop weddings in the Tahoe area, thanks to the ease of getting a license in his state. He is gunning for interlopers like Curran, whose honesty and business tactics he questions. "The Bible says the Devil is the father of all liars," Love says of his brethren across the state line. "Nobody on the California side will tell you the truth."

The origin of this pastoral fracas is a law enacted in California in 1877 to help lovers in remote areas without preachers. Under the law, couples over 18 who swore they had been living together could formalize their union without a blood test or a public record of the wedding's date, which would have revealed they'd been living in sin. In 1979, when Curran and ex-restaurateur Jerry Sanzari, now 62, got wind of Civil Code 4213, as the law is known, they opened the Fond-du-Lac in Curran's lakeside motel. It was the first shot in Lake Tahoe's wedding-chapel wars. Two years ago the California Department of Health Services recorded 58,324 marriages under 4213—5,825 of them in south Lake Tahoe, compared with only 17 there in 1976. The quickie marriages now comprise more than 30 percent of all California nuptials.

Snuggled harmoniously between the Nevada casinos and tourist motels that dot a five-mile stretch of Highway 50, Tahoe's wedding chapels thrive on plastic doves, fake flowers and the rallying cry, "No blood test, no wait." Couples get hitched for $50 to $100, exclusive of cake, flowers, photographs and a wedding-night room. Rev. Robert Truesdell, 63, a former Las Vegas minister who once married a contractor and his bride in the shovel of a giant Caterpillar tractor (the bride and groom wore hard hats), owns four chapels, three of them on the California side. "Our little holes in the wall grossed in excess of $600,000 last year," he says, "and that has to offend the gentleman across the way."

Indeed it has. Love, who drives a red Toronado (license plate: THE REV), says that his California rivals cost him $100,000 annually, but that principle, not profit, is his true concern. He is the Tahoe wedding chapels' founding father, having opened his first one in 1970. He came to Tahoe from the Texas cowtown of Mobeetie by way of Reno, Nevada, where scantily clad showgirls and slot machines are the tourist attractions. Love claims he became a licensed Baptist preacher through a Los Angeles-based evangelical group called Soul Clinic International. He got the calling to manage chapels in Carson City, then struck out on his own with the Lake Tahoe Wedding Chapel, which has a rock waterfall out front and does more than 5,000 weddings a year, generating almost half a million dollars worth of wedded bliss.

Then came the deluge. "One California chapel didn't bother him," says Rev. Sanzari, "but when a second opened, then a third, fourth and fifth, with chances of more to come, Love became desperate." Love's ally, Rev. William Duckro, 37, a former Elvis Presley impersonator and Ohio police chief, penned a pamphlet suggesting the California code was difficult to prove legally valid. The brochure carried the imprimatur of "a committee of concerned citizens," but when people called the listed number, behold, they got a Love representative. The Californians then got an injunction to block the pamphlet. Duckro gripes that they bought the initial court order. "If you believe that," retorts Truesdell, "you'll believe Little Orphan Annie was a hooker."

Some evidence does suggest that 4213 has been used promiscuously. One Southern California man used the law to arrange the marriages of at least 70 Mexicans to get them easy U.S. citizenship. But the dispute hasn't discouraged love birds all over the world from flocking to Tahoe's California shore. Bill Hegler, 50, a pilot, and Lydia Parsons, 26, a stewardess, chose Rev. Sanzari's Amor-du-Lac because, says Bill, "It's convenient. Lake Tahoe is a cozy place to get married." Lydia adds that her first wedding was "too impersonal. This wedding will mean a lot more than having a bunch of relatives around you don't even know." Many couples come back to visit but are rarely given souvenirs. "They only spent $100 to get married. We're not going to spend $150 on them when they come back," says Truesdell. "This is business." Says Sanzari: "If we like 'em, we'll give 'em a pot holder my wife made."

Most of Tahoe's warring parsons are models of monogamy: Truesdell has been married 34 years, Sanzari 30, Curran 24, Duckro 17, Love 34. But they and their fellow nuptial entrepreneurs seem unlikely to find much brotherly love for each other anytime soon. "My first job is to fight corruption in the ministry," Love intones, glaring across the border. "It says in the Bible we will win against the Devil, and we will."


There is no limit to the number of weddings that could be performed at Lake Tahoe," rhapsodizes Rev. Gregge Curran, 44, on the California side of the deep blue lake nestled below the snow-capped Sierra. "What better spot?" Several million clergymen across the U.S. might feel that they could name one, but few can match the industry of Curran, a Universal Life Church minister, when it comes to performing marriages. Last year the 6'5", chain-smoking former electronics engineer's Fond-du-Lac Wedding Chapel, a casually run marriage factory, took in around $40,000 from more than 400 love-struck couples eager to tie the knot speedily and without any legal hitches.
Advertisement
Today's Photos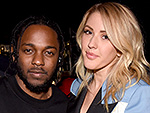 Treat Yourself! 4 Preview Issues
The most buzzed about stars this minute!