People Top 5
LAST UPDATE: Tuesday February 10, 2015 01:10PM EST
PEOPLE Top 5 are the most-viewed stories on the site over the past three days, updated every 60 minutes
The Enigmatic Candidate
Friends and Family Portray Senator Gary Hart as a Shy Guy with a Private Wit and a Stormy but Loving Marriage


The comparison was almost too studiedly encouraged by the candidate. It's not for nothing that Kennedy hagiographer Theodore Sorensen is a co-chairman of Hart's campaign. As Hart's caravan sped onward, the relentless pace showed. His green eyes were watery, tired and streaked with red, his usually ruddy face lined and pale. Yet, like Kennedy, who was elected at 43, Hart, at 47, could look as if he'd aged 10 years and still seem young. He held his hand in his coat pocket just so. To make a point, he stabbed the air straight ahead with his fingers held just so. He invoked Robert Frost. He had windblown hair. And his new frontier beckoned an entire New Generation yearning for New Ideas.

Against such formidable appeal, his opponents no doubt were readying grenades, but up to Super Tuesday they could throw only marshmallows: For nearly 17 years he had shaved a year off his actual age (Hart says it was a mistake); in 1961 he had officially shortened his name from Hartpence (Gary has an explanation); at 43, he had obtained an appointment to the Naval Reserve, though he was well over the allowable age (Hart says he wanted to be ready to serve in the event of a Persian Gulf war in place of his son, who was then 12).

Was that all? Maybe a few Americans knew that Hart and his wife of 25 years, Lee, 48, a schoolteacher turned real estate agent, have contemplated divorce and twice been separated. A handful might have known he has two children, Andrea, 19, a University of Maryland student, and John, 18 this week, a newly graduated high school student. But beyond that, Hart's rise from obscurity had been so quick that many people had only the slightest idea who he was. The candidate himself has done little to clear up the mystery. He is a reserved man, reluctant to talk about himself. "It's the typical male ego thing," says daughter Andrea confidently. "It's hard for him to cry in front of people or show any weakness, show any emotion whatever."

The reserve, and a hidden wit that can turn caustic, have their roots in an all-American childhood in Ottawa, Kans. (pop. 11,000). Hart's father was a farm equipment salesman who never earned more than $5,000 a year; his mother was a railroad worker's daughter. Both were devout members of the revivalist Church of the Nazarene. His family's religion forbade smoking, drinking, dancing and movies, but not Dairy Queen dates. As childhood friend Duane Hoobing remembers, the high school boys would take girls to the local DQ, cruise Main Street and "sometimes we'd go outside town to an airstrip, turn up the car radio and dance. Not that his mother would explode, but Gary wasn't the kind to upset her."

After high school (editor of the newspaper, vice-president junior class, band, Key Club, sports, etc....), Gary won a 1954 scholarship to Bethany Nazarene College near Oklahoma City ("Nazarene" was later dropped from his official biography). There he met fellow student Oletha "Lee" Ludwig, daughter of a Kansas City minister, whom he married two months after their graduation. Gary worked laying railroad tracks that summer, then they drove a beat-up car to Yale, where he planned to prepare for a teaching career by studying at the Divinity School. Lee taught high school English. "Our budget was so tight, I had it right down to the penny," recalls Lee. "I knew that if I bought a can of frozen orange juice, I couldn't buy bacon."

Three years later Gary won his divinity degree but abandoned his teaching plans and entered Yale Law School. "A law degree just seemed to offer a great deal more flexibility," he says. As he began law studies in 1961, Gary, his wife, and his parents legally changed their surname to Hart. Gary's uncle Ralph Hartpence says, "Our name was originally Eberhartpence. Some of them changed it to Hart, some went by Pence, some by Eberhart and some by Hartpence. I can understand why Gary changed it. Hart is so much simpler." Perhaps Hart also remembered that Hartpence had led to the grade school nickname "Hotpants."

In 1964 Hart took his law degree to Washington, working first in the Justice Department and then in the Department of the Interior. In 1967 he moved his family to Denver, where he signed on with a prestigious law firm and dabbled in politics. Then came a fateful decision. In 1970 Hart, at 34, quit his job to become campaign manager for the Presidential bid of a little-known Senator named George McGovern. Hart's colleagues did not consider it a savvy move. "We all thought he'd kind of fallen on his head," recalls longtime family friend, Colorado Rep. Patricia Schroeder. But Hart put together a grass-roots campaign that defeated such Democratic bigwigs as Hubert Humphrey and Ed Muskie, earning the young Coloradan fame as an organizing genius. McGovern was trounced in November, 1972, but two years later Hart presented himself as a spokesman for "a new generation" and won a U.S. Senate seat by a wide margin.

Hart earned a reputation as a thoughtful Senator unafraid to deviate from the party line. He voted for the deregulation of natural gas, for instance, and against the Chrysler bailout. However, the long hours took a toll on his marriage. He won't discuss the separations, but wife Lee will. The first came in 1979, when the Senator moved out of their Bethesda, Md. home and set up bachelor quarters with Washington Post editor Bob Woodward of Watergate fame. "There were pressures on Gary at the time that were very hard to deal with," says Lee. The couple reunited after a few months, only to split up again after Hart's reelection to the Senate in 1980. "When we separated the second time it was much more serious," Lee says. "We thought we had gotten things worked out and, as it turned out, we hadn't." Hart is said to have dated several women during the separation. That has led to persistent "womanizing" rumors that may yet hurt him during this election year. "He is still being chased by his fundamentalist upbringing," says one Washington bachelor friend, of Hart's flings.

Gary and Lee reunited again in 1982, shortly before Hart began to test the Presidential waters. "Some people said we only got back together again for political reasons," says Lee, who has a standard reply. "That's saying that we're political animals. If we were such political animals, why did we separate in the first place? I have absolutely no regrets. Gary and I have never stopped loving one another."

Their father's high-pressure career has had an effect on Hart's children. "There were times when we were all looking forward to a weekend, and then something would come up, and Dad would have to rush down and work in the Senate," recalls Andrea. "That's hard, but you get to understand it. It's made me very strong."

As her father's campaign gained momentum, Andrea won high marks for her hard work and was realistic about the price. "I've always been independent, but I do like the stability of family life, and right now there's no stability," she says. "That's hard to deal with." Particularly without a boyfriend. "It would be wonderful to have one person I could call up and talk to constantly," she says. A vegetarian, she struggles not to succumb to fast food while on the road, but there are compensations: The teenager came back grinning after an appearance on Good Morning America and her ride in a limo.

Her presence has an invigorating effect on her father, perhaps because she can rib him easily. "Dad, why are we doing this?" she'll ask once in a while. "Why can't we be home right now?" The answer is self-evident, she says: "He sincerely wants to help the people of this country." Then, on reflection, she adds, "I think anyone who runs for President has to be a little crazy. You have to realize you're going to have Secret Service following you around for the rest of your life. You're always in the public eye." That's not to say Andrea isn't smitten with her father. "I see 'Sen. Gary Hart' on TV, and I think he's good-looking," she says. "But Dad is the one who sits at home, downstairs on the couch with a beer in one hand, a book in the other, watching Wide World of Sports. He's just real comfortable with his glasses on and his hair all tousled—he's good-looking that way also."

Hart's son, John (named after Kennedy), has more ambivalent feelings about campaigning, but not about his father. Asked to canvass voters in New Hampshire last winter, "He sort of protested the whole way," remembers one campaign worker. "Then he went up to Berwyn and knocked on doors and talked to strangers and persuaded them to vote for his father. No one knew he had done that." As quiet as his dad, John was a good student at Winston Churchill High School in Bethesda, but his sister says his parents' campaigning made it hard for him "to go through his senior year by himself."

Last year he and a high school buddy conceived the idea of a postgraduation backpack trip through Europe. Young Hart clung to the plan, working as a hardware-store cashier and pizza-parlor cook to pay for it and attending summer school so he could graduate a semester earlier. "I decided once this trip rolled around, nothing would stop it," says John, who is now in Ireland after trekking through Greece, Italy, France and England. "I enjoy myself more here than I would there. I'm not saying I don't like the campaign, but this trip is something my father agrees is good for me now."

John has applied to Princeton but is unsure of a career. "People ask me, 'Are you going to follow in your father's footsteps?' No, not in the immediate future," says John, who's more mechanically than politically inclined. "I'm a tinkerer. You name it and I can take it apart—computers, cars." He admits that the possibility of having Secret Service men around "could have drawbacks, like going out on dates. I hope, if and when that happens, the girl will be understanding."

Despite his father's absences, they have a strong bond. "Oh, hell, yeah, I'm close with him," says John. "Fathers and sons, you just can't get much closer. But that's when we're together. Usually, though, he's just back from a trip and he's tired. I fully understand that. I don't see how I could have gotten a better dad."


Advertisement
Today's Photos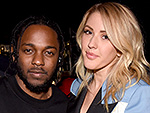 Treat Yourself! 4 Preview Issues
The most buzzed about stars this minute!