People Top 5
LAST UPDATE: Tuesday February 10, 2015 01:10PM EST
PEOPLE Top 5 are the most-viewed stories on the site over the past three days, updated every 60 minutes
America Goes Footloose
Catapulted Starward by the Biggest Musical Since Flashdance, Kevin Bacon Still Frets About Fame


"Paramount had a very neutral juvenile in mind, more like Rob Lowe," explains director Herbert Ross, "but I thought we needed much more Angst." Kevin has angst to spare. The prospect of stardom fills him with, at best, ambivalence. "I want the movie to do well, to do great, but at the same time I'm very afraid of losing anonymity," he says. "It's a scary time for me." At 25, he has strung together an impressive series of off-Broadway stage performances and a few small screen gems (Diner, National Lampoon's Animal House), but this is his first leading role in a movie. "People saw me as a character actor after Diner," he says. "I felt Footloose was a great opportunity to show people what else I could do."

As Ren, a Chicago boy who shakes up a small Midwestern town where dancing is outlawed, Kevin can do no wrong. Despite critical sneers that Footloose is a piece of fluff, and synthetic fluff at that, the movie has taken a flying leap at the box office, grossing $38 million in only five weeks. That kind of success amplifies the Hollywood buzz that dance movies are hot.

After the astonishing success of last year's Flashdance and the popular (if not critical) acceptance of Staying Alive, the studios have gone bonkers cranking out dance pictures, particularly youth musicals: Beat Street, which Harry Belafonte is co-producing, looks at the hip-hop culture on the South Bronx streets; Shootout, to be directed by Sidney Poitier, revolves around a dance contest in New York; and Breakdance and Body Rock are two other entries. This summer the cameras will at last start rolling on the long delayed movie of A Chorus Line (see page 96). Elaborate dance numbers in The Cotton Club, Francis Coppola's Harlem period piece, have helped swell the budget of that movie to more than $40 million. Gene Kelly is assembling vintage dance clips for That's Dancing! and Gregory Hines and Mikhail Baryshnikov will team up in an as-yet-untitled dance movie. Naturally, Flashdance II is also in the works. Whether any of these films will recapture the Flashdance feeling, nobody knows.

Conceived before Jennifer Beals had even registered at Yale, Footloose can't be called a Flashdance knockoff. As Kevin says, "When I first read the script, I didn't realize it was a dance movie." Director Ross says he was attracted to the screenplay because "it was about dancing as a kind of metaphor for freedom and personal liberty." But you don't tap your toes to metaphors. When the film was shot in Utah last spring, a relatively Spartan $8-million budget provided little wherewithal to stage the big dance that the kids in the fictional town have been anticipating. After test screenings indicated that audiences felt cheated, the studio coughed up another $200,000 to shoot new material just six weeks before the film's opening. With only a couple of days to recruit, the producers scoured L.A. dance clubs on New Year's Eve, hunting for talent. Among other novelties, they turned up a white breakdancer who performs with a black street and is known as "the vanilla popper." (A breakdance finale for Flashdance had been stitched together at the last minute under similar circumstances.) Explaining the need for a new ending, executive producer Dan Melnick says, "The audience was having such a terrific time, but they were having coitus interruptus. I wanted them to have the climax."

Even with the new finale, Footloose contains surprisingly little dancing. "It's not Son of Flashdance," says music supervisor Becky Shargo. "It's a story. I'd equate it more to An Officer and a Gentleman." Despite the differences, the new movie is being marketed in a way that is reminiscent of the selling of Flashdance. The sound-track record and MTV videos are at the heart of the campaign. Paramount has led the field in sound-track sales since 1977's Saturday Night Fever (26 million units worldwide) and 1978's Grease (22 million). Back in those days, the studio viewed records primarily as a way to boost interest in a film and took a comparatively small cut of the record's profits. Now all movie companies insist on a healthy chunk of what can be millions in album sales. "You start with the album," observes one Paramount executive, "and then you make the movie." In fact, the screenplay for Footloose was written by lyricist Dean Pitchford (an Oscar winner for Fame), who also contributed the lyrics for the nine original songs in the film. The sound-track album is already No. 5 on the Billboard chart, and the title song is No. 4, with two other singles coming up behind it.

Flashdance is the prototype of a movie marketed brilliantly on MTV. Since director Adrian Lyne had employed video techniques in filming the dance sequences, those segments slipped smoothly into the MTV format. Only one Footloose scene has the video look—a gymnastics display in a warehouse, performed with the help of dance double Peter Tramm (see following story). Predictably, it is featured heavily on MTV "These little vignettes on MTV," says Shargo, "are our modern-day musicals. Michael Jackson's Beat It and Billy Joel's Allentown are the equivalents of West Side Story."

Footloose is sprinkled with book burnings, sermons and other activities that don't lend themselves to MTV treatment. That such serious issues could easily topple the bandstand became clear during a two-month period when Ross, whose credits include The Turning Point and Pennies From Heaven, dropped out to direct another film, and Michael Cimino was brought in to replace him. An Oscar winner for The Deer Hunter, Cimino hadn't directed a movie since the fiasco of Heaven's Gate in 1980. He proposed a number of fresh ideas. One was to have Ren come to the small town not because his father has walked out, but as part of an army of the unemployed fleeing the big cities and camping outside the small town in a trailer camp or under bridges. The movie would have opened with shots of Ren working in a meat-packing plant. "Because of the darker overtones Cimino was adding," says Pitchford, "I didn't know if the music would have been enough to lift it up." After asking for $250,000 to rewrite the script, Cimino was dropped. Soon afterward, Ross returned.

By choosing Bacon as his star, Ross committed himself to nonprofessional dancing. "You set yourself limits," he says. "A singer can't go beyond C, so you write in that scale. I wanted the movie to be jagged and angular." Choreographer Lynne Taylor-Corbett worked with Bacon for three weeks in preproduction and tailored the steps to his strengths. "Because I'm not a dancer, I don't pick up things immediately," says Kevin, "but I'm not a complete bozo." After the producers decided on the big acrobatics number in the warehouse, the character was transformed into a gymnast. Kevin, who had never been on a high bar before, worked the skin off his hands training. His coach, Chuck Gaylord—who at the same time was preparing brother Mitch Gaylord for the Olympics—was impressed. "I've never trained anyone from ground zero before," says Gaylord, who does one tough stunt on film that double Tramm couldn't handle. "I thought an actor would be a real prima donna, but he worked really hard."

Kevin's commitment to his career is unflagging. The youngest of six children in a blueblood Philadelphia family (his father is a prominent urban redeveloper), Kevin finished high school and moved to New York at 18 to study acting. In just a few months he was offered his first movie role—a loutish fraternity brother in National Lampoon's Animal House. "That was a great thrill," Kevin recalls. "Then I came back to New York and waited on tables." He abandoned his parallel career as a waiter when he landed a year's TV contract on Guiding Light four years ago. "It was very humbling," he says. "Every time I thought I was a movie star, I realized I had no money."

Kevin was acting off Broadway three years ago in Album, David Rimmer's comedy about high-school students in the '60s, when young actress Tracy Pollan joined the cast as his girlfriend. Life imitated art. "We had a magical two weeks on stage together, and we fell in love," says Kevin. "We were having a secret love affair. We would shake hands and say good night, and then run around the corner and meet." Kevin had to leave for Baltimore to play Fenwick, the dissolute preppie in Diner, but the relationship survived. Kevin and Tracy, now 23, live together in a one-bedroom brownstone apartment on Manhattan's Upper West Side. Last December they bought a turn-of-the-century farmhouse on 22 acres in northwest Connecticut, where they hope to indulge their fondness for horseback riding. "Everyone is talking about the movie," Kevin confesses, "but I'm mostly excited about my house."

He's also enthusiastic about last week's live NBC-TV version of Mister Roberts, in which he starred as Ensign Pulver. Beyond that, he is waiting to see "what kind of doors open" after Footloose. "I hope this is not the height of my career," he says, "but just one of a number of peaks and valleys." Determined to keep his feet on the ground, Kevin arrived at the New York premiere of Footloose in a Checker cab rather than the standard-issue stretch limo. "I think he doesn't want to be thought of as a star but as an actor," says producer Melnick. "Unfortunately—or fortunately—I don't think he'll have a choice."


Advertisement
Today's Photos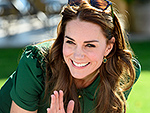 Treat Yourself! 4 Preview Issues
The most buzzed about stars this minute!