People Top 5
LAST UPDATE: Tuesday February 10, 2015 01:10PM EST
PEOPLE Top 5 are the most-viewed stories on the site over the past three days, updated every 60 minutes

I voted for Gary Hart (PEOPLE, March 26) because I believe that his stand on the issues is more important than the year he was born. A senator who has laid railroad tracks, lived on a tight budget and didn't hand his son a European vacation can understand the plight of the average American.
Victoria Thoma
Fort Lauderdale

Linda Ronstadt
Good for Linda Ronstadt! She's simply doing what male heartbreakers have done openly for years. She tries awfully hard to have private affairs, and that, at least, is commendable.
Patricia Garzoni
New York City

Trevor Ferrell
We sit in our air-conditioned, padded-pew, programmed, budgeted institutes of holier-than-thou's, each content in our own brand of religion. Then someone such as Trevor Ferrell shames us to a realization of where our service really belongs. Thanks for my lesson in humbleness.
Rev. Wallace W. Hargrave
Oklahoma City

To Trevor Ferrell, the little boy who feeds and clothes the homeless in Philadelphia, I offer my deepest respect and love; may God be with you and in you always as He is now. My only complaint about the article is that it contained no address for those of us who would like to contribute to Trevor's mission.
Colleen Beasley
Castroville, Calif.

Contributions can be sent to Trevor's Campaign, P.O. Box 21, Gladwyne, Pa. 19035.—ED.

The first thing I'm going to do with your article on 11-year-old Trevor Ferrell is to bring it in to share with my sixth graders. While most kids are worrying about what movie to see or which party to attend, Trevor is changing lives. Credit must also be given to his parents for not letting fear stop them from supporting their son.
Elizabeth Rhodes
Herndon, Va.

I hope that when Gary Hart read your March 26 issue he said, just as I did after reading the story of Trevor Ferrell, "God, this kid should have been on the cover, not Gary Hart!"
Kay Burandt
Glen Ellyn, Ill.

Picks & Pans
From the blank looks I got when I mention Airwolf, I was beginning to think that I was the only person on the face of the earth who watched the show. I'm glad that your critic also knows a good program when he sees one. My most fervent desire is that Airwolf should use one of its "14 firepower options" to blow Love Boat out of the water.
Lynette Larson
Bellevue, Wash.

Tom Mather
I think it's wonderful that Tom Mather organized a fund raiser to help feed the starving deer and elk near his home, but are all those "Bambis" whose trust he has gained going to understand when deer season begins if Tom and his friends open fire?
Stephanie Lynn
San Diego

Mather replies: "I don't plan on hunting this year. There sure aren't going to be enough animals. The locals will stay away, too. To hunt now I'd almost have to think of a deer as an enemy, and that's impossible."—ED.

Joy Spering
It is wonderful to know that a child such as Joy could face the loss of her legs and still not give up hope. She went through much that we adults probably would not have been able to handle. I would like also to commend her family for pulling Joy through.
Gloria W. Blount
Virginia Beach, Va.

Sam Moore
I thank Sam Moore for an honest, courageous and graphic account of the battle against heroin, a battle that was, I'm sure, a nightmare for him. Many such personal stories attempt to appeal to one's emotions in order to justify why the drugs were taken in the first place. But Mr. Moore took full responsibility for "the dope, the lies I told, the terrible things I did to people" and put me on the sideline cheering him on and on.
Stacye Kasee Richmond
Beverly Hills

The severe withdrawal sickness experienced by Sam Moore as a result of his initial doses of the antiopiate naltrexone could have been avoided. A simple test has been developed to determine whether or not an individual is ready to begin naltrexone treatment without precipitating withdrawal. An injection of another drug, naloxone, antagonizes the heroin if it is present in the body, and the person will have an adverse reaction almost immediately. Also, the implication in Moore's story that when an individual tests naltrexone by taking heroin it will make him sick is not correct. Naltrexone simply protects the person from becoming readdicted; if heroin is used, no high is experienced. It's like shooting water. By itself, however, naltrexone cannot solve the environmental, psychological and spiritual problems that underlie the use of heroin. Other forms of therapy aimed at alleviating these problems must be used in conjunction with the drug.
Richard B. Resnick, M.D.
New York City

Dr. Forest Tennant, the physician who supervised Sam Moore's treatment, replies: "Dr. Resnick is an acknowledged authority and pioneer in this field, and I appreciate his response. A naloxone test was administered to Sam Moore, but the test wasn't perfected then as it is now. And while there is no scientific explanation for Sam Moore's reaction to the naltrexone, we have had a number of patients experience sickness when they attempt to use heroin on top of the drug. Nonetheless, we continue to find naltrexone beneficial to addicts who are extremely motivated and willing to work on their underlying problems as Dr. Resnick suggests."—ED.


Gary Hart
Advertisement
Today's Photos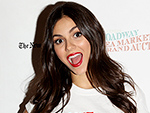 Treat Yourself! 4 Preview Issues
The most buzzed about stars this minute!