People Top 5
LAST UPDATE: Tuesday February 10, 2015 01:10PM EST
PEOPLE Top 5 are the most-viewed stories on the site over the past three days, updated every 60 minutes
On Film Lisa Hartman Knows Where the Boys Are, but Her Real Life Needs Some Shaping Up
Probably many more lives have been destroyed in show business than in demolition derbies. Hartman, however, has been unstoppable. She has even achieved a bit of Hollywood immortality: When her character, Ciji, was killed off on Knots Landing last May, audiences protested so vehemently that she was brought back this season with a new persona, Cathy Geary. ("C.G.," she giggles. "Get it?")
This month she tests her luck again with the leading role in Where the Boys Are, a soggy update of the 1960 beach picture. The star back then was Dolores Hart, who went on to become a nun. The convent, however, seems an unlikely next stop for Hartman. "She reminds me of a young, feisty Diane Keaton," says producer Allan (Grease) Carr. "She can have two full careers: glamorous, young, leading-lady roles and a career as a singer."
It was as a singer that Hartman first met Carr. Allan was in Houston for a TV talk show and the talent coordinator, Jonni Hartman, asked him to hear her daughter sing. Lisa was only 17. "It was amazing," Carr recalls. "She had the presence of a seasoned nightclub entertainer." Lisa cut her first album in 1976 and later released two more, but a hit single has eluded her. In Where the Boys Are, she sings the title song that Connie Francis made a standard. "Lisa was so obsessed when she was younger with having a hit single that she was able to do the acting thing casually," says Carr. "It really makes her lovable. Acting seems to come so easily."
Maybe it's in her genes. Lisa's father, Howard, is a singer, and Lisa and her older sister, Terri, would watch him perform. "By the time Lisa was 4 years old she knew all of West Side Story and she would do all the parts," recalls Jonni, who was divorced from Howard in 1966. "She also watched her dad do his nightclub act. One time in the Cats-kills she went up to the music director and said, 'I want to sing a few songs.' And the guy said, 'Well, what do you want to do?' and she said, 'Hello, Dolly! in the key of B and about this tempo.' She went out and did her dad's whole act." She was 4 at the time.
Growing up in Houston, Lisa decided when she was 14 to focus on singing. When she was 18 a friend introduced her to established songwriter Jeff (I Honestly Love You) Barry, who was impressed enough to produce her first record. Despite good reviews, the album flopped commercially. But it did bring Lisa to Los Angeles, where she began a series of TV guest appearances and "a very nice romance" of one and a half years with Barry. Two years after arriving she was signed to a starring role on ABC's Tabitha, a spin-off of Bewitched. Her salary was $8,000 an episode. Since then she has become a familiar face on television, with many guest shots, four TV movies, and—perhaps her best part yet—a role in the 1981 TV miniseries Valley of the Dolls in which she got to sing as Well as act. She does the same double duty now on Knots Landing for a hefty $30,000 a week.
Currently on location in Israel for The Bride, a movie in which she stars as a Czech girl forced to marry during World War II, Lisa is just beginning to adjust to the breakup of her four-year relationship with actor Barry Bostwick. For the last two years they shared a rented house in Beverly Hills. They both loved vintage cars, bears and cooking—but that wasn't enough to keep them together.
Lisa is now looking for a house to move into on her return from Israel. "It's hard," says Bostwick, 39, who stars in the George Washington CBS miniseries airing this week. "We were together only four or five months last year. You're either working or when you're together you're thinking about the next day's work." Their different attitudes toward money and neatness (according to Lisa, Barry is tight with cash and loose with housekeeping) created other tensions. But despite the breakup, they hope to remain friends. Says Lisa, "We've always been very complimentary and supportive of each other."
To her new house she will bring another house—the one for dolls that Barry gave her in 1980 for their first Christmas together. Over the years they have added to its furnishings—most recently, Barry brought back tiny flatware, pewter salt and pepper shakers and framed silhouettes of George and Martha from his Washington set in Colonial Williamsburg, Va. "You can always tie what you're doing in with the dollhouse," says Barry. "It becomes a vehicle for memories." Is their relationship now just a memory? Lisa hopes not. "We'll still be going together," she says a little sadly. "We just won't be living under the same roof any longer."
Contributors:
David Wallace.
Why would a woman with a Top 10 TV series and a starring role in a new movie, a woman who exercises almost every day and bases her diet on raw vegetables—why would such a woman love nothing more than to bash a car straight into another vehicle? Lisa Hartman entered her first demolition derby four years ago and placed third. "There is something about me that loves that fear of losing it," explains Lisa, 27. "Like parachuting from an airplane—you don't know if you're going to hit the ground and get squooshed or if you're going to hit the ground and get up. There is something that is very exciting to me about that."
Advertisement
Today's Photos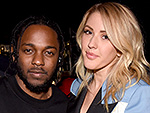 Treat Yourself! 4 Preview Issues
The most buzzed about stars this minute!