People Top 5
LAST UPDATE: Tuesday February 10, 2015 01:10PM EST
PEOPLE Top 5 are the most-viewed stories on the site over the past three days, updated every 60 minutes
A Therapist Uses Puppets to Help Crack California's Horrifying Nursery-School Child-Abuse Case
The warmth of that memory was chilled forever last month, however, when Virginia McMartin wheeled into Los Angeles Superior Court, wearing several tiny teddy bears pinned to her long purple coat, and submitted to arrest on charges of child molestation. Indicted on the same charges were McMartin's daughter, granddaughter and grandson, as well as three other former employees of the school, which closed in mid-January. The shocking indictments outlined 115 counts of child molesting—Raymond Buckey alone faces 75 charges—and prosecutors speculate that as many as 100 preschool children were raped or sodomized, and that some of them were used as pornographic models or prostitutes. Within a week the investigation had spread to two other L.A.-area nursery schools. Police reportedly were also looking into a possible link to the unsolved 1976 murder of the mother of a McMartin preschooler. The sexual abuses had gone on for at least a decade, prosecutors charge, and they might have continued indefinitely if not for the efforts of child therapist Kee MacFarlane, 35, who persuaded the frightened children to reveal the alleged abuses by using a simple but effective tool—puppets. MacFarlane, who has spent 13 years working in the field of child abuse, found that children who were afraid to talk about their experiences were frequently willing to let hand puppets "tell" their secrets. "The puppet is a vehicle that makes responding less frightening," she says.
The McMartin case came to MacFarlane's attention last October, after a mother brought her 2½-year-old boy to a doctor because the boy could not sit down without intense pain. The doctor found that the boy had been sodomized, and the child named Raymond Buckey as his assailant. Buckey was arrested, but not charged because of lack of evidence. Local police then sent letters to the parents of McMartin school students, inquiring if any children had reported similar abuses. (At least one parent has characterized police handling of the case as "cold, uncaring, incompetent.") Most of the children—including many who later revealed abuses—denied any knowledge of such activities, but about a half dozen showed symptoms that indicated abuse. Deputy District Attorney Jean Matusinka, head of the child-abuse and domestic-violence unit, referred the children to MacFarlane. Born in Manhattan's Hell's Kitchen and raised by adoptive parents, MacFarlane, who is divorced, earned a master's in social work from the University of Maryland. She worked in federal child-abuse programs before taking her present job as director of the Child Sexual Abuse Diagnostic Center at Children's Institute International, an L.A.-based child abuse center, in 1982.
At the institute's headquarters in a rambling old house, MacFarlane played with the McMartin children in a casually lived-in room filled with toys and puppets. After gaining their trust with games, she encouraged the children to reveal their secrets to a "Secret Machine"—actually a microphone and videotape camera—and to demonstrate what had been done to them by using anatomically detailed dolls and puppets. MacFarlane stumbled upon the technique of using puppets almost by accident a year and a half ago. "I was talking to a preschooler who was holding a puppet in her hand," she recalls, "and she refused to answer a question. I said, 'Maybe the puppet would like to answer!' And it worked."
Progress in the McMartin case was painfully slow because the children were terrified. Some of them allegedly had been forced to watch the killing of a rabbit or a turtle and told that their parents would be similarly killed if the children revealed the sexual abuses. "In my 13 years working with such cases, I have never seen children so scared," MacFarlane says. "One child suddenly dropped his Pac-Man puppet after using it to tell me about the molestations. I asked him why Pac-Man had fallen. 'He's dead,' said the little boy. 'He told his secret, and now he is dead.' "
Gradually the children revealed more and more secrets, horrifying even the experienced MacFarlane: "Within a few weeks the children began talking about the people at the school." MacFarlane believes what they told her. "Children don't fantasize about sexual acts," she says. "Sexual abuse is not in a child's repertoire as a way to get back at someone."
After MacFarlane finished these sessions with a child, she faced an equally emotional task—informing the parents about what had occurred. "I tell the parents everything, and then I hold them for a half hour while they cry," she says. Then, after those individual sessions, MacFarlane brought the parents and the child together to view a videotape of the child's interview. "The parents have to perform the biggest acting job of their lives: They have to downplay this thing," she says. "They have to tell their child that it's a crummy thing but it's not that big a deal. And they must stress that they're glad the child told."
The entire process is traumatic, but most parents understand that it is necessary. The father of two allegedly abused McMartin school students praised MacFarlane and her associate, Dr. Astrid Heger, 41, in superlatives: "They are extraordinary women. If they hadn't had the gift of dealing with children, we would never have known about this, and there would be no [legal] case. They are people who have really cared about us as individuals."
After interviewing more than 150 McMartin students this winter with the help of several therapists, MacFarlane and Heger testified before the grand jury that later indicted the seven school officials. The two women will probably be called to testify at the trial—which has not yet been scheduled—and so, says MacFarlane, will some of the children. She advocates that the children be permitted to give their testimony via closed-circuit TV—a process that would spare them the trauma of appearing in open court—but that is an issue that will ultimately be decided by a judge. Either way, MacFarlane will help the prosecutors to select the most able witnesses from the scores of children she has interviewed. "Some children can be severely damaged," she says. "Other children view it as an opportunity to be heard." MacFarlane has already begun the process of preparing several children for their day in court. "We took a group of kids to the grand jury room when no one was there," she recalls. "They romped on the judges' chairs, pretended to be witnesses and played with the microphone. We just wanted to familiarize them with the courtroom and show them that it wasn't scary."
Even more important than preparing them for the upcoming trial, though, is the long process of helping the traumatized children readjust to life. Studies show that many child abusers were themselves abused as children, but MacFarlane is confident that therapy—both individual and with parents—can help to break that cycle. "These kids need a place where they can talk about what occurred," she says. "The main purpose is not to discuss what happened but how to integrate it into the world. If their first sexual encounter was abusive, and they never have a chance to work it out, it will come back to haunt them."
But MacFarlane sees some cause for optimism: The McMartin students have at least one factor working in their favor—their assailants were not their parents. "They come from healthy, supportive, caring parents," she says. "Most of the children are getting therapy, and they don't have to carry this secret with them always. There's a good chance that they will lead happy lives."
Contributors:
Gail Buchalter,
Mary A. Fischer,
Pamela Lansden.
A little rocking horse sat outside a child-size playhouse decorated with potted flowers. Nearby stood a wooden menagerie of ducks, giraffes and camels. Overhead a rustic wood sign identified the festive place as the "McMartin Pre-School," for 28 years widely regarded as the best nursery school in Manhattan Beach, an affluent city of 31,500 just south of Los Angeles. Not only was the school "well-run, well-staffed and well-equipped," according to a 1979 state inspection report, but it could boast a sentimental factor that attracted many local parents: It was staffed by three generations of the same family—founder Virginia McMartin, now 76, her daughter Peggy McMartin Buckey, 57, and grandchildren Peggy Ann Buckey, 28, and Raymond Buckey, 25. "The people were warm and friendly," said one mother familiar with the school, whose 41 pupils ranged in age from 2 to 4½. "With Virginia a grandmother and sitting in a wheelchair, it made a homey, warm picture."
Advertisement
Today's Photos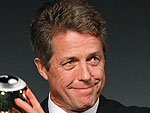 Treat Yourself! 4 Preview Issues
The most buzzed about stars this minute!