People Top 5
LAST UPDATE: Tuesday February 10, 2015 01:10PM EST
PEOPLE Top 5 are the most-viewed stories on the site over the past three days, updated every 60 minutes
You Can Play the Fame Game Too


If you think you know more than the average Joe (and who doesn't think that?), you can take the test for yourself. We'll give you a clue: The real names of the stars shown here and on the following pages do not appear under their pictures. The incorrect comments under each picture were culled from poll responses.

73%
A guy in dance and cowboy movies
He's the sex symbol for today

5%
The last time I saw her she was wearing that necklace
I think she is the girl from Lou Grant

1%
Margot Kidder
One of the Partridge Family girls
Debra Winger

0%
Bruce Springsteen
Lenny Bruce
Robert De Niro
Billy Joel
The reincarnation of John Garfield

11%
Meryl Streep
Jane Fonda at a young age
Loretta Lynn
Candice Bergen
Lynn Redgrave
The girl on Hill Street Blues
She cried when I broke up with her
Debbie Reynolds

40%
John Davidson
Steve Reeves [a frequent guess]
He looks like a Datsun dealer in a commercial
Superhunk

47%
He has a filthy mouth, I know that much
Lionel Richie
Garrett Morris from Saturday Night Live
Richard Pryor
I want to say Cab Calloway
The funny guy my husband likes

36%
Mary Cunningham
She played Baba Wawa on Saturday Night Live
She's a CBS newscaster, but I forgot which one
She looks familiar, a little like Cloris Leachman
She cries too much in all of her pictures

5%
I don't know his name, but I love him
He looks like a worried Ricky Nelson
He's a throwback to the beach movies of the '60s

1%
David Carradine—I saw him on Kung Fu
Roman Polanski
Robert Montgomery
Gregory Peck
He played in a lot of John Wayne movies
He looks like he might assassinate somebody

21%
He was in John Wayne movies
It's not one of the Smothers Brothers, is it?
Dallas Green, general manager of the Chicago Cubs
Roger Staubach
Bruce Dern
He just got an award...
Robert De Niro
He played Ike on TV
A crook from the Westerns
He looks like he's on a soap or some type of politician

22%
A strong dude—maybe Nick Nolte
He's someone I'd have a hard time saying "no" to
Jeff Bridges
Beau Bridges
Harrison Ford
Chuck Connors from The Rifleman
Jan-Michael Vincent
I remember him from Disney, I must be getting old

9%
Lucie Arnaz
Can't place the face, I know her eyes

8%
Sylvester Stallone
Looks like the guy on The White Shadow
He was in a high school picture—he was always getting high

13%
A very early picture of Anne Bancroft
Debra Winger
Lindsay Wagner
Brenda Vaccaro

34%
Dan Aykroyd [a frequent guess]
He looks like he belongs in the Hatfields and the McCoys from the hills of Kentucky
He's probably some big wealthy mogul
Is that John Belushi? [another frequent guess]
He just died, but I don't know what his name is
He played in Animal House
This is my hero. You just look at him and start laughing

2%
It's a guy, whoever it is...it could be Michael Jackson

23%
Henry Winkler
Looks like Klinger from M*A*S*H
Dustin Hoffman
Dudley Somebody

19%
He's hard to recognize with his clothes on Robert De Niro

16%
Sissy Spacek
This is the girl from Flashdance

75%
Sigh
Chuck Norris, the karate guy
Farrah Fawcett's ex-husband
Could be Troy Donahue
He looks like a Kennedy
I don't know his name, but he played John F. Kennedy
Everybody knows who this is

58%
I don't know her name, but she is a sexy woman
I have that same coat
She looks like Connie Stevens
I watched her in Private Benjamin every week

10%
Marie Osmond
Liza Minnelli
A singer on Solid Gold
Barbra Streisand

5%
John Hurt
Plays the nice guy who gets hurt a lot


"What is this person's name?" We asked that of 398 people in 10 locations around the country in a poll conducted for PEOPLE by New Jersey's RMH Research Inc. The sampling represents a cross section of people age 14 and over. Each was shown the photos on these pages. The number below each photo represents the percentage who correctly identified that star by name.
Advertisement
Today's Photos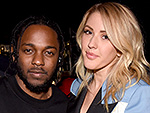 Treat Yourself! 4 Preview Issues
The most buzzed about stars this minute!