People Top 5
LAST UPDATE: Tuesday February 10, 2015 01:10PM EST
PEOPLE Top 5 are the most-viewed stories on the site over the past three days, updated every 60 minutes
Broadway's Bare Market Is Bullish on Hurlyburly Star Judith Ivey


Of course she can, but nudity has a way of eclipsing all else. Ivey, 32, has appeared on Broadway in Bedroom Farce and Piaf and in the films Harry and Son, with Newman, and The Lonely Guy, with Steve Martin. In The Woman in Red, out next week, she plays Gene Wilder's wife. "Judith is one of the most emotionally athletic actresses I have encountered," says Wilder. "She possesses qualities of the wife, child and mother and calls upon them with equal ease." Mike Nichols, who directed Hurlyburly, is also impressed: "Judy and Meryl Streep are the two most remarkable actresses I've ever worked with."

Ivey found that Hurlyburly was the challenge of her career. For starters there were her co-stars, who include Sigourney Weaver, William Hurt and Harvey Keitel. Ivey, an unassuming, down-home kind of girl born in El Paso, was at first terrified to be in such company. Then there is the play itself, a misogynistic work in which the three female characters are psychically or physically brutalized by men. "It's tough to listen to that," says Ivey. "Your self-esteem drops." During rehearsals Nichols encouraged, even fostered, alienation between the sexes. "He'd pal around with the guys. I'd walk in and feel I was invading a space," recalls Judy. Admits Nichols, "I did that on purpose. The women weren't beaten or ostracized but the men got more of my time. I wanted the women to feel they had been thrown back on their own resources, as the characters they play are."

During Ivey's Broadway run in Steaming, she was compelled to summon other resources. "I used to get really mad at the guys who brought field glasses," she says. "To show I was on to them, I'd find little ways to wave with my hands over my breasts." Then there was the night her parents came to see the show. "In the scene where I took off my panties I got them all hung up in my high heels," she remembers. "That was some kind of subconscious something."

Predictably Steaming brought offers for more nude roles and a call from Playboy to pose in the buff. "I found the offer exploitative and voyeuristic," she says. "I don't take my clothes off for that reason. They didn't recognize what I was doing onstage."

Ivey was unwittingly groomed for her career by the rootlessness of her cross-country childhood. The family moved 15 times in 18 years because Judith's father, Nathan, an esteemed college administrator, was in demand all over America. "I was always an outsider in a town, observing people's behavior," says Judith, who has found that skill essential as an actress.

As a student at Illinois State in Normal, she majored in drama and later did commercials and steady repertory work in Chicago. In 1978 Ivey put her belongings in a U-Haul and headed for Broadway. By that time she had married and divorced an Illinois State graduate student, Ricardo Gutierrez, and had begun dating a succession of actors, including Steve Martin and current co-star Hurt. Until recently Ivey had been seeing actor William Converse Roberts. "The relationship saved me during Hurlyburly rehearsals," says Ivey. "I needed a distraction."

Since its June debut the emotional traumas of the show have lessened, but Ivey's gnawing discomfort with her newfound success has not. "In my head, I'm not a star," she reflects. "I'm just a working actress."

She lives simply in a small, faintly scruffy Greenwich Village apartment and spends her offstage hours in such mundane endeavors as playing Trivial Pursuit and planning a linen shower for friend Weaver, who is marrying director Jim Simpson Oct. 1. Ivey also peruses scripts, although she is committed to Hurlyburly through the end of the year. After that she hopes for more films and maybe even Shakespeare onstage. Whatever happens, somewhere out there in America is a very smug gentleman, who watched Ivey as Eliza Doolittle in My Fair Lady at Illinois State in 1973. Afterward he rushed backstage with his daughters and said to them: "Get that actress' autograph. One day it will be worth something."


Bleeding, bruised and spewing epithets, she limps frenetically about the stage. As Bonnie, a Los Angeles balloon dancer just victimized by a psychotic actor, Judith Ivey angrily peels off her shredded, blood-stained clothing. Standing there in leopard-skin underwear, ranting at the injustice of her fate, Ivey practically steals David Rabe's off-Broadway smash, Hurlyburly, which moves to Broadway this week. In the searing comedy-drama about drugs and ennui in Hollywood, she reveals far less than she did parading about nude in Steaming, which won Ivey a Tony in 1983. Still, her dishabille provokes teasing from friends. "Can't you get a part," demanded Paul Newman after seeing Hurlyburly, "where you keep on your clothes?"
Advertisement
Today's Photos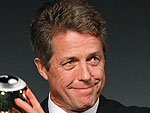 Treat Yourself! 4 Preview Issues
The most buzzed about stars this minute!