People Top 5
LAST UPDATE: Tuesday February 10, 2015 01:10PM EST
PEOPLE Top 5 are the most-viewed stories on the site over the past three days, updated every 60 minutes
A Windsor War
A Battle of Wills Erupts at Harry's Baptismal Font as His Parents Take Sides Against An Insulted Princess Anne
The real field day, naturally, was in the British press, which turned Anne's "snubbing" of her nephew's christening into an apocalyptic—and apoplectic—event. How, they fumed, could Anne send her children, Peter, 7, and Zara, 3, but stay away herself? A feud in the House of Windsor, rumored for months, had finally erupted for all to see, crowed Fleet Street.
Whiffs of grapeshot were first reported last October when Prince Philip was said to be annoyed with Charles' lack of regard for his sister. Anne, 34, had not been named one of
Prince William
's six godparents at his 1982 christening. According to one senior royal aide, "Prince Philip was very hopeful she would be chosen this time." Yet, when the list of Harry's godparents was published on Nov. 15, Anne's name was not among them. Instead, the elite included Prince Andrew, 24, Anne's younger brother; Lady Sarah Armstrong-Jones, the 20-year-old daughter of Princess Margaret and Lord Snowdon and a good chum of Princess Diana's; Celia Vestey, 35, who, with her husband, meat tycoon Lord (Sam) Vestey, is a neighbor of Charles and Diana's in Gloucestershire; Gerald Ward, 46, a polo playing friend of Charles' and former co-owner of the Caribbean island of Mustique; Carolyn Bartholomew, 23, a former flatmate of Di's; and painter Bryan Organ, 48, who has done flattering portraits of the royals.
The list elicited yawns all around save for two omissions. Armand Hammer, the 86-year-old Occidental Petroleum chief, who has contributed heavily to Prince Charles' various charities, had been considered a sure bet as a godparent, at least by the London tabloids. Apparently, however, his penchant for doing megatrade deals with the Soviet Union did not please certain royals. They were, reasonably enough, rumored to object to Hammer's closeness with the nation that allowed their cousin Czar Nicky to be rudely done away with in 1918. And then there was the matter of Anne. Prince Philip was said to be so angry over her absence from the godparent list that he wasn't speaking to Charles. One London paper even reported that Anne's decision to shun the christening was made with Prince Philip's full approval. "Father and daughter have long hidden their irritation with Charles and Diana, who, they feel, are not pulling their weight in the work of the royal family."
Undeniably, Diana has shown a new assertiveness of late by giving her first speech without Charles by her side at the launching of the liner Royal Princess and by making her first appearance in uniform as patron of the British Red Cross Youth. Yet the 23-year-old princess is a gadfly compared to Anne, the hardest working of all the Windsor children. She represented the Crown at 201 events last year, compared to 93 for Charles and 51 for Diana. One Palace insider was quoted as saying: "Anne works very hard and sees her sister-in-law picking up the glory. She's sick to the back teeth with it all."
Yet the differences between Diana and Anne, according to Palace watchers, have more to do with style than substance. "They're poles apart," says one who knows them both. "Anne likes to talk about horses much of the time, and that makes Diana scream," reports a friend of Mark Phillips. Anne, on the other hand, is said to be irritated by what she thinks is Diana's "gooey" attitude toward children.
Then there is the matter of Diana's serene beauty. She has never been known to take a bad picture. On the other hand, Anne, who has a perfect figure, an engaging smile and creamy English skin, is rarely snapped to advantage. Anne travels the globe tirelessly on behalf of charities like Save the Children Fund, yet Diana grabs the headlines merely by changing her hairdo. The Princess of Wales chose November's opening of Parliament to reveal a new, severe upsweep, thereby upstaging the Queen and her speech—and stealing the show. At a private party later that evening, Princess Margaret told the Queen she had let Diana make a fool of her.
In one important way, however, Diana and Anne are very much alike: They both have iron wills. Anne rules Gatcombe Park, the sprawling estate her mother bought as a wedding gift. Diana's purview is nearby High grove, where her household staff has dubbed her "the Boss" and where she has earned a reputation for changing her mind. So far, however, Diana has remained firm in her unwillingness to reach out to her sister-in-law, a 10-minute drive away, and vice versa: The two families rarely socialize.
The events of the christening are unlikely to warm hearts at either domain. Yet Charles is reported to be greatly disturbed by the situation. Unsettled by all the attention the tiff has caused, he is said to have placed a call to the editor-in-chief of the Press Association news agency after it released a story calling the christening matter a "family feud." A revised version of the wire-service story omitted words like "snub," "feud" and "rift." Then a Palace spokesman rushed forth with the news that Anne and Mark had definitely been invited to the christening, and that their absence was "a matter of regret" to them. Even Mark's mother, Anne, got in on the act: "Don't read a family row into it, for God's sake. The Princess and my son invited a party of 10 guns for a shoot three months ago. They decided it would be unfair to let these people down."
The greatest injustice, perhaps, was the sour knell tolled at Christmas in Windsor Castle. Poor Queen Elizabeth, who looks forward to the holidays as a time for a close family gathering, was not granted her wishes this year. "The atmosphere is electric," reported a member of the Queen's staff. "Everyone can feel the iciness between certain members of the family. But at the same time, they are all pretending like mad that nothing is wrong."
During the Queen's traditional Christmas radio and television broadcast, the same attitude prevailed. Viewers were treated to footage shot by the BBC just prior to and immediately following Harry's christening. In intimate scenes of harmonious family life, Diana sweetly dabbed at the drool on Harry's chin and urged William to give his brother a hug, which he did with gusto. Later William did an imitation of a dog. Then he and his cousin Zara ran rings around the Archbishop of Canterbury's legs.
The most poignant moment of the broadcast, perhaps, was the sight of their grandmother reaching out to her people in her "message to the Commonwealth." For her theme this year, Elizabeth II propitiously chose that of family unity. Reflecting on the birth of her fourth grandchild, the Queen urged her subjects to learn from their children. "We could use some of that sturdy confidence, that devastating honesty with which children rescue us from self-doubts and self-delusion..." said Elizabeth. "Above all, we must retain the child's readiness to forgive with which we are all born and which it is all too easy to lose as we grow older. Without it, division between families, communities and nations remains unbridgeable."
Advertisement
Today's Photos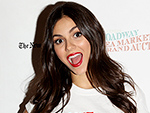 Treat Yourself! 4 Preview Issues
The most buzzed about stars this minute!