People Top 5
LAST UPDATE: Tuesday February 10, 2015 01:10PM EST
PEOPLE Top 5 are the most-viewed stories on the site over the past three days, updated every 60 minutes
A Holy War in Pensacola
The Bitter Passions of the Abortion Issue Explode in Dramatic Bombings That Symbolize the Nation's Divisions


Goldsby met his best friend and hunting buddy, Jimmy Simmons, a 21-year-old glass-company worker, and the two drove off with three bombs they'd constructed by stuffing black powder into pipes one foot long and six inches wide. At a clinic called the Ladies Center Inc., they placed one bomb in a crawl space beneath the bottom floor. It exploded at 3:23, ripping through the floorboards, tearing a chest of drawers from its cabinet, wrenching a dishwasher off its moorings. They had hoped for more damage, but Jimmy forgot to put a can of gasoline next to the bomb before detonating it. At the office of Dr. Bo Bagenholm, about a mile from the Ladies Center, they dropped a second bomb through a skylight into a second-floor storage room. It exploded at 3:38, driving two heavy wooden doors through a wall and sending packages of birth control pills fluttering down to the first floor. Their third bomb worked even better, igniting a fire that turned the office of Dr. William Permenter into little more than smoldering ashes.

While the bombers were detonating their explosives, their women waited and worried. Kaye Wiggins drove to Simmons' house at 2 o'clock that morning so that she could pass the tense hours with Kathy Simmons, 18, Jimmy's bride of three months. The two women—both of whom were in high school last year—tried to make sense of the situation. "Kathy and I sat and talked about it," Wiggins recalls. "We didn't know if it was right. We prayed about it. We read Bible about it. We didn't really know what to do." Shortly before dawn, the men returned. "They were scared to death," Wiggins says. "I just held Matt and cried with him."

At 3:53 a.m., Linda Taggart's telephone rang. Taggart, manager of the Ladies Center, was asleep. A 40ish widow with a 17-year-old daughter, she had spent Christmas Eve singing in the Presbyterian church choir and then stayed up until about 1 o'clock stuffing Christmas stockings. Shaking off sleep, she answered the phone and learned that a burglar alarm had gone off in her clinic. That news shocked Taggart into consciousness. Exactly six months earlier, on June 25, somebody had bombed the building that housed the Ladies Center, causing $200,000 worth of damage and forcing a move to new quarters. When Taggart arrived at that new office early Christmas morning, the lights of the police cars and the fire engines blazed through the thick fog. The explosion had ripped through a section of the building that until recently had served as an apartment. "If this had happened three weeks earlier, the tenant would have been killed," Taggart says. "His bedroom is gone and his kitchen is gone. This is terrorism."

That "terrorism" is not confined to Pensacola, but the three explosions there are among the most dramatic examples of a national problem that has escalated radically. Last year 24 abortion-related facilities were bombed or torched nationwide. And 1985 began with a powerful New Year's Day explosion that tore through a clinic in Washington, D.C., shattering 230 windows in nearby apartment buildings. Two days later, President Reagan—himself an outspoken antiabortionist—denounced the attacks: "I condemn, in the strongest terms, those individuals who perpetrate these and all such violent, anarchist activities."

The President's statement did not placate pro-choice groups who have demanded that the FBI investigate the bombings. FBI Director William Webster has refrained from actively investigating, claiming that the bombings, which so far have caused no injuries, did not fit the bureau's definition of terrorism because they were not caused by a "definable group." That explanation angers pro-choice leaders. "Why this isn't considered terrorism, I don't know," says Barbara Radford, executive director of the National Abortion Federation. "They tell us these are isolated incidents, that they don't see any connection. But we say, 'You haven't investigated.' "

One federal agency has investigated. The Bureau of Alcohol, Tobacco and Firearms, which has jurisdiction in cases involving explosives, was responsible for the conviction of five other bombers. BATF agents are convinced that there is no nationwide network and no single group responsible for the attacks. "The evidence does not support the existence of a nationwide conspiracy," says BATF spokesman Jack Killorin.

On Christmas morning BATF agents were in Pensacola, crawling on their hands and knees in the rubble of the three buildings, sifting the ashes for clues. Within a week they had arrested Goldsby and Simmons and charged them with multiple counts of firearms and explosives violations in connection with both the Christmas bombings and the June attack on the Ladies Center. They also arrested Kaye Wiggins and Kathy Simmons on charges of conspiracy and aiding and abetting the Christmas bombings. All of the suspects except Kathy Simmons have confessed, but they deny any connection with a nationwide conspiracy. The BATF sees no reason to doubt them. "We have no evidence to link these bombings to any other antiabortion violence around the country," says Killorin.

While the federal agents were arresting Simmons and Wiggins, Dr. William Permenter wandered through the wreckage of his rented office. Little was left standing. The roof was gone, and all that remained of the walls were charred timbers. The ruins reeked of wet ashes. Permenter lumbered through the cinders and picked charred papers from a blackened file cabinet. "We can't use these, but we've got to get them out of here," he said. "We don't want anybody to find them and harass these people [whose names are listed]. We've had cases where the people picketing the office take license numbers, find out who the cars belong to and call up and say, 'Somebody in your family was out at that abortion clinic...' "

That phrase—"abortion clinic"—irks Permenter, 49. "I don't consider my office an abortion clinic," he says. "I consider it a doctor's office." Abortions represented only about 15 percent of his practice, he says, and he quickly adds that he finds them distasteful. "I don't like them," he says. "I don't think that anybody who's ever done one can say they like doing abortions. It's a dirty business, and you don't feel very good with yourself, but you know there is a need for them." Permenter was opposed to abortion until he visited the Ladies Center and talked to some of the patients. "These girls don't go out and get pregnant just to have abortions. They hate them. The patients despise them worse than the picketers do. But they've got a problem, and they say, 'Well, it's better for me to get an abortion than to carry the pregnancy from a financial standpoint or a social standpoint.' "

Permenter speaks of other things—the demonstrators who harass him, his difficulties finding a new office—but he keeps returning to the moral dilemma of abortion. In his early, shocked reaction to the bombing, he had told reporters that he wouldn't perform abortions any longer. Now he isn't so sure. He still agonizes over the issue. "You've got to walk in these patients' shoes before you can be so critical," he says. "I've never seen one get up off that table and feel good about what they've done. I've never walked out of that room and felt good.... When you deliver babies, you feel, 'Here, I'm giving you something.' You feel like you've earned your money. With these other things, you don't. I'm not saying I haven't made any money on them. I have. But it's money I could do without. But I still think they ought to be done by qualified people—or else stop them.... "

Permenter's qualms do not impress John Burt, Pensacola's staunchest antiabortion activist. "Dr. Permenter will tell you that he was just performing a service," says Burt, "but he sure pushed that service. An early-term abortion costs $175. It takes about five minutes. That's not a bad hourly rate."

Burt, 43, is, by his own account, a former alcoholic, drug user and bad-check artist. "One day I was sitting up late at night doing speed and looking through an old Bible," he recalls. "I decided I'd go to church with my daughter. I got saved that day, and I've been dry for over eight years." Since then, Burt and his wife, Linda, have run "Our Father's House," a nonprofit, church-affiliated home for unwed mothers. The old stucco house, a mission of the Brownsville Assembly of God, is noisy with the sounds of children. It's a suitable background for Burt's crusade.

Two years ago Burt read in a Pensacola newspaper that 3,190 abortions were performed in the county in 1981. Appalled, he began to lead picketers around the Ladies Center and the offices and homes of doctors who perform abortions. His aggressive style has alienated more moderate anti-abortionists, but Burt says he doesn't care. Although he has picketed twice with Goldsby's mother, he claims no connection with the Pensacola bombings. But he does not pretend to be saddened by them either. "I don't approve of the bombings, but I'm glad the killing has stopped and the clinics have closed." Burt sees himself as a soldier of God. "It's warfare," he says. "We're literally in a war between good and evil." A holy war? "Most definitely—because God is a holy God. We're gonna win because we've got the ace in the hole. We've got the Lord on our side."

Dr. Bo Bagenholm, an obstetrician and gynecologist in Pensacola, is a target of that "holy war." In the last two years Bagenholm's office and home have been picketed, his car has been vandalized, the locks on his office doors have been glued shut and protesters posing as patients have tossed stink bombs into his waiting room. And then, on Christmas morning, his office building was bombed. "It kind of hurts to look at it right now," he says with a wry smile. Unlike Permenter, Bagenholm never considered dropping his abortion practice. "I'm not going to quit just because of some fanatic," he says. "What kind of man would I be if I gave in to a little pressure?"

Bagenholm, 43, is a native of Sweden, where abortion has long been legal. He emigrated to Pensacola in 1972, when abortions were still outlawed, and he saw women with self-induced abortions come into emergency rooms. "When you see a woman come in real sick with a high fever and you're worried that she's going to die from it, there's a moment when you say to yourself, 'If she's going to have this done, at least it should be done right.' " He now performs about 20 abortions a month—and delivers an equal number of babies. "I would much rather deliver a baby," he says, "but I'm not the one who is pregnant."

Over the past decade Bagenholm has seen the full spectrum of abortion patients—including teenagers ignorant of birth control, married women with too many children and older women with medical problems. Like Permenter, Bagenholm claims that he has performed an abortion on a woman who has picketed his office. "I recognized her and I asked her, 'How can you picket my office one year and be in here the next to have an abortion?' " The woman told him her problems—the details of which would, if published, reveal her identity—and Bagenholm sympathized. "I said, 'That makes sense to me, but can't you have compassion for other people? Twelve-year-old girls come in here pregnant, and I don't think they have any business having babies.' I haven't seen the woman picketing since."

Matthew Goldsby never picketed the offices he bombed. In fact, he didn't seem particularly passionate about the issue of abortion. "We never talked at length about it," says Kaye Wiggins, who was scheduled to marry Goldsby on March 2. "He told me a few times that he was against it. I knew that he carried some pamphlets about it in his Bible."

Sometime in mid-December, she says, Goldsby asked her to buy some black powder. She says she thought it was a hunting-related Christmas gift for Jimmy Simmons. A few days later, Matt told her that he and Jimmy planned to use the powder to blow up abortion clinic's. He also informed her that they had bombed the Ladies Clinic in June. Pentecostal Goldsby told Kaye that he had bombed the clinic under instructions from God. "He said that he was led of God [sic] in what he did," she says. "He felt that it was of God because he didn't get caught for the first one. That was one of his proofs that God was behind it—because God didn't let him get caught." Kaye was shocked by Matt's confession, but she didn't try to prevent him from carrying out his plan. "I couldn't stop him," she said. "If he felt that God sent him to do it, then God sent him to do it. Matt would have no other purpose."

Later, when Goldsby and Simmons sat in Matt's kitchen and built the bombs, Kaye refused to watch. "I told them I didn't want to have anything to do with it." Instead, she cleaned the house. "I do that often," she says, "because I am his fiancée."

On Christmas Day, just hours after the bombings, Matt and Kaye drove past the clinics. They saw the rubble and squads of police and BATF agents searching the debris for clues. "Matt mentioned to me that if they shut them down," she recalls, "insurance companies would not let them open up again, they would not cover them. But now, that is obviously not true."

As the clinics are being readied for reopening and the four young bomb conspirators face the possibility of many years in prison (80 for the men, 35 for the women), they are beginning to question their acts. "I think what they did was wrong," Kaye says. "Matt is very sorry for what he did. He still believes that God has a reason for it all, but he knows that it wasn't God who told him to do it."

Meanwhile, there's talk in Pensacola about raising money for the bombers' defense. Rev. Lindall Ballenger, a strong foe of abortion and pastor of the First Assembly of God Church, which Goldsby and Simmons attended, told his congregation, "I do not condone violent acts," but urged them "to stand fast today with these young people."

Goldsby and Simmons were refused bond, and they remain in jail. But the women were released in their mothers' custody. The day after her arrest, Kaye Wiggins held a press conference in her attorney's office. Wearing a pink sweater and blue skirt, she sat with her legs tucked primly beneath her chair and talked about her fiancé. "My knight in shining armor," she called Goldsby, and she vowed that she would still marry him. "If I have to get married in jail, I'll marry him there." She began to sob, and her attorney handed her a pink tissue. She crushed it in her palm as she struggled to keep her composure under the hot TV lights. "He was a very good student at school," she said. "But I never knew that he had this kind of knowledge—or Jimmy, too. I never knew they could come up with something like this. To me, they're just kids. They're not adults. They're like me."


On Christmas Eve in Pensacola, Fla. Matthew Goldsby, a 21-year-old construction worker and a devout Pentecostal Christian, celebrated the birth of Jesus with the family of his 18-year-old fiancée, Kaye Wiggins. At about midnight he left, walking past the yard-high electric Christmas candles that decorated the porch of the Wiggins' roomy ranch house. Goldsby had plans: He wanted to bomb three local medical facilities where abortions were performed. It would be, his fiancée later explained, "a gift to Jesus on his birthday."
Advertisement
Today's Photos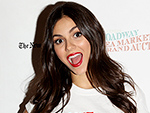 Treat Yourself! 4 Preview Issues
The most buzzed about stars this minute!