People Top 5
LAST UPDATE: Tuesday February 10, 2015 01:10PM EST
PEOPLE Top 5 are the most-viewed stories on the site over the past three days, updated every 60 minutes
The Sins of a Nazi Father Are Visited Upon Princess Michael and Her Adopted Royal Family
Such were the slings and arrows suffered by Britain's Princess Michael, the former Baroness Marie-Christine von Reibnitz, even before London's Fleet Street tabloids began headlining the news that the Princess' papa had been an officer in Hitler's elite SS corps. Born in Bohemia during the closing months of the war, Marie-Christine, now 40, had always fostered the impression that she was of Austrian, not German, descent. After confirming press reports about her father's past through her mother, who now lives in Australia, she said, "I had no idea. It was sufficiently shocking that my father had been in the Nazi party. That he joined the SS, I had no idea. It came as a very great blow to me because I always rather hero-worshipped him."
Most Britons forgive the Princess for her father's trespasses. While she's felt a chill from Buckingham Palace, royal subjects seem to have grown fond of Marie-Christine, admiring her for enduring all the barbs from her peers. Princess Michael, in fact, is the only high-ranking Royal who does not have her own bodyguard; she has a skeleton staff of servants and does most of her own cooking and housekeeping in her flat at Kensington Palace. Her husband does not receive any allowance from the royal treasury, and though the Princess engages in a steady round of charity functions and official royal duties, she gets no remuneration. The fact that the late Lord Mount-batten promoted the marriage between Michael and Marie-Christine, a divorced Catholic, encouraged people to think of the Prince and Princess as storybook lovers.
But fond as they are of her, polls show most Britons do not believe Marie-Christine's statements that she was unaware of her father's SS membership. She now insists that her father, Baron Gunther von Reibnitz, was merely an "honorary" SS man. Though von Reibnitz was stationed in Silesia, the area of present-day Poland where Auschwitz is located, Nazi hunter Simon Wiesenthal says there is no record showing the Baron was involved in wartime atrocities. But Wiesenthal dismisses as "absolutely unbelievable" the Princess' contention that her father never wore the SS uniform and was a Nazi in name only. "Records show," Wiesenthal says, "that he was promoted in rank [ultimately to major] each year. That never happened to somebody who was a so-called honorary member of the SS. It meant active participation."
Von Reibnitz joined the Nazi party in 1930 and was a close friend of Hermann Goering. Known as a womanizer, the handsome von Reibnitz was among those chosen for Hitler's lebensborn (racial purity) program. That scheme was designed to create a generation of "super babies" by mating "racially pure" Aryan men and women.
According to the findings of a postwar tribunal, von Reibnitz became disenchanted with the Nazi party and had been kicked out of the SS by the time he fled Germany at the close of the war. With his wife, Hungarian countess and former Olympic skier Maria Szapary, their son, Frederick (now a scientist), and infant daughter Marie-Christine, von Reibnitz settled in Vienna. In 1950 the couple divorced and he moved to South Africa, where he sold insurance in Johannesburg before moving to Mozambique. There he lived out his life as a big game hunter and fruit farmer. Von Reibnitz returned to Europe briefly to attend his daughter's wedding to Prince Michael of Kent, now 42, in a Viennese civil ceremony in 1978. The Baron died five years later at age 89. According to Harold Brooks-Baker, editor of Burke's Peerage, the Baron's SS membership has been "an open secret" since the wedding. "It's a miracle," he has said, that "this hasn't become public knowledge before now."
Forty years after the war Buckingham Palace was rocked again last week by revelations that Prince Philip also has a little known Nazi in his past. Philip's late brother-in-law, Prince Christoph of Hesse, was a Nazi who rose to the rank of colonel. Christoph married Philip's favorite sister, Sophie, in 1930 and, like Princess Michael's father, was judged fit by his SS superiors to participate in the lebensborn breeding program. He died in an air accident over Italy in 1943.
For her part, Princess Michael is facing the furor with characteristic aplomb. "My shoulders are broad," Princess Michael told television viewers following the revelation of her father's Nazi past, and she discussed the burden it has left her. "I shall have to carry it. I wasn't alive when all this happened, so I hope people will judge me on my performance, on what I am."
Contributors:
Terry Smith,
Rosemary Thorpe-Tracey.
Prince Charles once called his cousin-by-marriage a "Rent-a-Princess." Viscount Linley, son of Princess Margaret and Lord Snowdon, dubbed her "Princess Pushy." The Queen herself sniffed that Princess Michael, the Teutonic beauty who married her cousin seven years ago, was "more royal than we." Given to sporting her diamond tiara in public, the Princess has a reputation for putting on airs. And the Queen, who has never invited her first cousin's wife to summer at the royal family's Balmoral Castle—the ultimate symbol of family acceptance—has been known to mock the six-foot Princess by reportedly calling her "Our Val," drawing a comparison with Wagner's giant warrior women, the Valkyries. It's been said that Elizabeth once curtseyed in mock homage and son Charles bowed deeply as Princess Michael made her grand entrance at a royal reception.
Advertisement
Today's Photos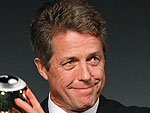 Treat Yourself! 4 Preview Issues
The most buzzed about stars this minute!