People Top 5
LAST UPDATE: Tuesday February 10, 2015 01:10PM EST
PEOPLE Top 5 are the most-viewed stories on the site over the past three days, updated every 60 minutes
Wrapped in Her Joe Egg Success, Stockard Channing Turns Serious and Wins a Tony Nomination
Critics have called Channing's performance the best acting of her career. Earlier this month she was nominated for a best actress Tony, the only American thespian so honored this year. But whether or not she picks up the award this Sunday, Channing finds solace in playing a character she loves. "Her generosity of spirit is just overwhelming without her being a drip," she says. "She's got guts and grace. If I could be as good a human being as Sheila, I would be very grateful."
Stockard is a fighter too. After first creating the role of Sheila in New Haven four years ago, Channing was determined to bring the revival of British writer Peter Nichols' 1968 play to New York. Nichols based the play loosely on the plight of his own severely handicapped daughter. Channing personally helped persuade producers to move it to Broadway—in part by waiving the usual salary in favor of profit participation. (Dale did the same.) "I've made enough money, I don't have to pretend to myself that I really need it," Channing explains. "I don't have that kind of arrogance. I'm not impoverished."
Except for a hit, that is. Her last Broadway outing, as Liza Minnelli's replacement in The Rink, closed three weeks after Channing entered it. Aside from her most celebrated role, as Rizzo in 1978's Grease, her film career has featured a gaggle of turkeys, including The Fish That Saved Pittsburgh. "Joe Egg is important in my life," she says. "I'm very happy that the focus and spotlight should be thrown on something I'm so proud of."
At 41, Channing is also delighted, after a string of three unsuccessful marriages, to have linked up with husband No. 4, David Rawle, a Charleston, S.C. communications marketing executive. Stockard was a Radcliffe freshman when she first met Rawle, then a Harvard senior and president of the college's famous Hasty Pudding Theatricals. She didn't like him because her mother did. Stockard and David met again five years ago, and the relationship blossomed. Two and a half years ago they were wed. It's a commuter marriage with Rawle flying up to his wife's rented New York loft on weekends, or Channing hopping down to Charleston for longer stays when she's not working. They also rendezvous at Stockard's vacation home just outside Bath, Maine. "It sounds much more dramatic than it really is," she says. Rawle agrees: "It's not so much the distance and planes and all that, it's the fact that we're on totally different time schedules when we're together that's the toughest." He's up at 6 a.m. She finishes work at midnight and doesn't get to sleep until 3 a.m. "So now he bends to my clock," says Stockard. "If this happened every day, we would pile up many more tiny little strains." Channing admits that she enjoys a bit of independence. "I like my privacy and I like doing things by myself," she says, "but we talk every day. I feel very committed to him. There's an emotional connection."
By marrying a businessman, Channing comes full circle, in a way. Born Susan Stockard, daughter of a prominent shipping executive, she attended the most elegant of schools—Chapin and Madeira before Radcliffe—and married Walter Channing, a Harvard student from an old Boston family. (After the divorce, she kept his last name paired to her own.) With the help of a family trust fund, Stockard followed her own course as an actress. Since then her career has been paved with banana peels, starting with 1975's The Fortune. "I was fortunate," she says. "I didn't disappear."
As for her failed marriages—first Channing, then a professor of Slavic languages and then the producer of her ill-fated 1979 CBS sitcom Just Friends—she doesn't view them as failures. "There's no sour taste in my mouth or theirs," she says.
Channing has a weakness for wedlock. "I hate being single," she says. "I don't do it very well. The whole thing about going out on dates makes me uncomfortable. It's connection I like."
Channing says she and David would like to have children, but she is realistic. "You can make yourself crazy by thinking it's the one thing that's going to make a difference in your life," she says. "People talk about having kids after 35 as if it were as easy as at 20. I don't know where they've been. It's just not that easy." In the meantime, "I have a very understanding husband who knows I'm crazy about acting. But he knows I'm not a total acting junkie." Knowing she sounds and works like one, Channing laughs. "The way it is now will not go on forever," she says. If something inside, unspoken, wants reassurance (and you can't help feeling it), Stockard won't show it. "I like my life," she says defiantly, "and I like leading it."
Contributors:
David Hutchings.
To play the mother of a hopelessly brain-damaged girl, an actress must walk a tightrope over a sea of bathos. On Broadway in Joe Egg, Stockard Channing keeps her balance with acrobatic agility. As the fiercely protective working-class mother, Channing plays opposite Jim (Barnum) Dale as the husband who dreams of the relief that might come with his child's death. The wife imagines the opposite. In one shattering scene, Channing tells of a small sign of improvement she saw in her daughter years before. "I believe where there's life, there's hope," she says. Then, turning to the audience she pleads, "Do you?"
Advertisement
Today's Photos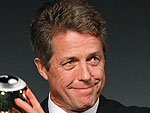 Treat Yourself! 4 Preview Issues
The most buzzed about stars this minute!