People Top 5
LAST UPDATE: Tuesday February 10, 2015 01:10PM EST
PEOPLE Top 5 are the most-viewed stories on the site over the past three days, updated every 60 minutes
Scientology's Stars Rally Against a $39 Mil Award


On May 17, in the Multnomah County Court House across the street, a state circuit court jury had dealt the 35-year-old sect a stunning setback. Finding that former Scientologist Julie Christofferson Titchbourne, 27, had been defrauded by the church and its founder, L. Ron Hubbard, the jurors awarded her $39 million in punitive damages.

The verdict sparked protest rallies that brought the stars out, day and night, in Portland. An impressive contingent of Hollywood Scientologists came to town to speak up for their faith. John Travolta flew in at midnight in his private jet and held a press conference to extol the church's virtues. Actress Karen Black sang I Shall Be Released and singer Frank Stallone sang a tearful America. Later musicians Edgar Winter, Chick Corea and Nicky Hopkins jammed with lesser-known talent.

The jury had been moved by the testimony of Titchbourne, who told how she had come to Portland in 1975 from Eureka, Mont., a town of some 1,500 people. Fresh out of high school with excellent grades, Titchbourne planned to go to college to study civil engineering but first sought to get a taste of the Big City. A friend suggested she check out a two-week "course in communications" that was being held downtown in the Church of Scientology. According to Titchbourne, the registrar for the program told her, "It will cost just $50. There's a money-back guarantee. What have you got to lose?"

The course actually lasted a month and had little to do with communications. Julie became a participant in an activity called "bullbaiting": She sat with another person who shouted increasingly derogatory comments—the purpose being to exercise control of the emotions. After finishing this first course, Titchbourne signed up for another series of classes costing $3,000.

Come the fall of 1975 Julie decided she'd had enough and was ready to go to college. The registrar pressed her to enroll at the Scientology-staffed Delphian Foundation in nearby Sheridan. According to testimony she was told the place was "almost accredited" and she could study engineering. Titchbourne went to Delphian, where she never once wielded a slide rule but was kept busy instead picking vegetables, taking care of children and, for a few days, moving a garbage dump. There was no radio, no TV, no newspaper. "It was the world according to L. Ron Hubbard," says Titchbourne.

Meanwhile her mother, Alma Hall, became increasingly worried. She resolved to attempt a "deprogramming" rescue of her daughter. When Julie came home to Eureka for a visit, her mother was well prepared: She had removed the knobs from some doors and padlocked others, taken the mouthpiece off the phone and installed storm windows. Held as a prisoner, Julie was freed from her Scientology mindset after several intense days of dialogue with deprogrammer Reid Heller. "Once I started talking, it was all over with for Scientology," she recalls.

Almost a year later Titchbourne filed suit, hoping, she says, "to get the facts out about Scientology." The first trial ended in August 1979 with a $2-million-plus award to plaintiff Titchbourne but was overturned on appeal two and a half years later. In this second trial Titchbourne's attorney, Garry McMurry, argued that the church used the communications course to fraudulently lure his client into the fold. "The standard technique for the sale of services and courses was used on Julie and probably thousands of others," says McMurry. "You eventually get these people back, but for years they are ashamed, frightened and guilty. Their lives are destroyed, and their dreams are not realized. That's what the Scientologists do every day."

The Scientologists disagree. They deny that Julie was ever misled. They claim she knew she was joining the church. Now president of the Church of Scientology of Los Angeles, the Rev. Ken Hoden was pastor of the church in Portland when Titchbourne applied for membership. "Julie knew she had joined the church, that it was a religion," he says. "Up until the time she was kidnapped [for deprogramming], she was satisfied with the church."

In 1978 she married Bob Titchbourne, a financial planner, and they later moved to Portland, where they now live with their 16-month-old son. In 1983, she finally got her B.S. in engineering from Washington State University. Pressed to explain what was so terrible about Scientology that it merited $39 million in damages, she thinks a moment. "The big deal is that you don't lie to somebody," she says. "What they really wanted was to get all my money and make me a Scientologist."

All indications are that the legal struggle is far from over. The church has already filed a motion for mistrial. Scientology attorney Earle Cooley vows "to see that Julie Titchbourne never collects a dime. She's not going to collect the money. Not in this lifetime."


The scene in Lownsdale Park in Portland, Oreg. had all the fervor of a Southern revival meeting. Ministers were shouting from a makeshift stage, rousing a raft of "amens." But it wasn't that old-time religion that was being celebrated. Rather it was a newfangled one, the Church of Scientology, that was being clamorously defended.
Advertisement
Today's Photos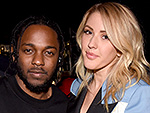 Treat Yourself! 4 Preview Issues
The most buzzed about stars this minute!