People Top 5
LAST UPDATE: Tuesday February 10, 2015 01:10PM EST
PEOPLE Top 5 are the most-viewed stories on the site over the past three days, updated every 60 minutes
A Millionairess Named Marge Proves a Schott in the Arm for the Dogged Cincinnati Reds
Now praise just doesn't come much higher than that, but Schott takes it in stride. For if Rose, with his drive to overtake Ty Cobb's lifetime hits record, is Cincinnati's No. 1 sports personality, Marge (hardly anyone uses her last name)just may be No 2. Since buying the foundering Reds (with a 70-92 record and $4 million in red ink last year) for an estimated $11 million last December as a "Christmas present for the city," the 56-year-old widow, with her boundless enthusiasm, quick wit and photogenic Saint Bernard, has become one of baseball's highest-profile owners. A friendly, chain-smoking millionairess who favors pantsuits, she prefers sitting among the fans to the exclusivity of the owner's box and falls easily into conversations, like the one she had recently with a Riverfront Stadium gambler. "He wanted to know who was going to win," she remembers. "He said he had eight dollars on the Reds. I felt like telling him, I've got millions on 'em.' "
Marge Schott has been embarking on financial gambles almost as long as Rose has been making headfirst slides. The convent-educated daughter of a plywood manufacturer, she was content for 16 years to be the very social wife of wealthy Cincinnati Buick dealer Charles J. Schott. But when Schott died of a heart attack in 1968 at age 42, Marge decided to take over the dealership. General Motors balked: Company spokespeople said they did not want a widow to risk her money. The helpless widow raised a ruckus that convinced GM of her fitness for the job. In her first 2½ years at the helm she raised sales by 40 percent; GM let her keep the dealership.
In 1980 Schott bought into another possibly perilous venture: the Reds. Under principal owners James and William Williams, the once Big Red Machine had fallen into disrepair, having lost three of its most illustrious parts: Rose, Joe Morgan and Tony Perez. When quizzed about the team, the Williams brothers maintained a stony silence. Not Schott—she hired a plane to fly over the stadium trailing a banner begging, "PETE, JOE, TONY, HELP. LOVE, MARGE."
Pete and Tony returned, and last year Marge bought out the Williams brothers. To her first press conference she brought Schottzie, her Saint Bernard, who is listed in the team program ("170 pounds, eats from left side of plate") and featured in a TV commercial with Marge and Rose (Pete, reading a list of Marge's requirements for the team: "Dog food?!?" Marge: "This baby's got to eat, Pete." Pete: "Can she hit?"). Schottzie is besieged by paw-print seekers wherever she goes. Marge, while leaving the managing chores to Charlie Hustle, has been equally omnipresent since throwing out the first ball of the season. When the Reds are at home, she's in the stands; when the team is away, she's talking it up at business clubs and group luncheons.
And as is usual with Schott's enterprises, the whole frenzied thing seems to be working. "In some ways," says colleague and sometimes verbal target George Steinbrenner, "she's like Alice in Wonderland, but she's so enthusiastic that it overcomes her naïveté" Last week the Reds were just 5½ games out of first place in the National League West. Rose's pursuit of Cobb is capturing headlines. The Red's gate, a miserable 15 million in 1984, is up 25 percent. Marge claims by September it will hit two million. "Two million," she proclaims with emphasis. "And I'm not kidding."
Rose, begging His Hustle's pardon, couldn't have put it better.
Contributors:
Perry Metz.
You know Pete Rose, soul of modesty. In Pete's world, the closer one comes to being Pete, the nearer one is to perfection. Thus it is worth noting the way Rose describes Marge Schott, his new boss, as owner of the Cincinnati Reds. "If hustle, determination and hard work have anything to do with it," says Rose, "it won't take Marge very long to make things work." And lest one miss the obvious comparison, Rose has said, "Marge and I are pretty much alike...except she's got long hair and shaves her legs."
Advertisement
Today's Photos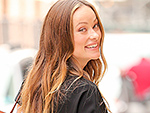 Treat Yourself! 4 Preview Issues
The most buzzed about stars this minute!