People Top 5
LAST UPDATE: Tuesday February 10, 2015 01:10PM EST
PEOPLE Top 5 are the most-viewed stories on the site over the past three days, updated every 60 minutes
Revolutionary Raisa
At Geneva, Mrs. Gorbachev Breaks with the Past by Showing How a Kremlin Wife Can Score a Public Relations Coup
Like the other Reagan and other Gorbachev, the two First Ladies drew an assortment of protesters and petitioners. Among the most prominent was a group of Americans—including actress Jane Alexander and former New York Congresswoman Bella Abzug—who called themselves Women for a Meaningful Summit. Lobbying for curbs in nuclear testing, the Americans appealed for audiences with both Nancy and Raisa. While neither obliged, the group's strategy demonstrated respect for the unprecedented summitry of the spouses.
In the first of their teatime encounters, Nancy played hostess to Raisa in the green sitting room of the Maison de Saussure, where the Reagans were quartered. After posing for photographers and making preliminary chitchat (Raisa: "It's quite warm in here"), the two conferred over almond herbal tea for an hour and 15 minutes—a half hour longer than scheduled. According to Nancy they exchanged invitations to visit their respective countries, talked about "our husbands and the meeting and what we both hoped would come out of it," and discussed the merits of personal contact. "She's a very nice lady," concluded Mrs. Reagan.
While the Free World press at the summit portrayed Mrs. Gorbachev as a kind of Nancy Reagan analogue—a stylish helpmate whose presence helped soften the image of her hardhitting husband—the parallels between the two seem visible only to the Western eye. "The West looks at foreign cultures self-referentially," says journalist Jonathan Lyons. A fellow at Columbia's Harriman Institute for Advanced Study of the Soviet Union, Lyons traveled this summer in the U.S.S.R., where, he says, Mrs. Gorbachev's public profile hardly matches that of her American counterpart. "We want them to be like us; we want to see her as a symbol of a more humanized Soviet government."
"She is no Nancy Reagan, because the Soviet Union is not the U.S.," says one American Sovietologist. "They have completely different views about celebrity. They're not selling images. They don't have to."
"In the U.S. virtually anyone who wants to run for office has to appear with a family," says David Goldfrank, a professor of Russian history at Georgetown. "In the Soviet Union, where these decisions are made bureaucratically, it makes no difference so long as he/ she doesn't embarrass you in some terrible way."
Still, some experts maintain that the Kremlin is learning to capitalize on the eminently presentable Raisa—and on the Western proclivity for celebrity-watching. "She's a PR prop," declares Harvard history professor Richard Pipes, who formerly served as a Reagan adviser on the U.S.S.R. "You couldn't have a woman like Mrs. Chernenko or Mrs. Andropov go and meet with Nancy Reagan; it would create a terrible impression. But here they have an attractive woman; they are playing it up for all it's worth."
Malcolm Toon, U.S. ambassador to Moscow from 1977 through 1979, is among those who hold that Raisa's sudden appearance on the world stage is part of a careful campaign to refashion the Soviet image. "They're trying to convey the idea that this is a new generation of leadership—a new team with a new style of behavior," he says.
Even if that is the case, the congenitally secretive Soviets are hardly about to lay bare the intimate details of their First Couple. Despite repeated pleas from the Western press, officials have yet to release so much as Raisa's birth date. (A French Embassy officer who processed her visa application said she neglected to specify her age, but according to one biography she is 53 to her husband's 54.) Her background is cloaked in the same shadows that enshrouded the wives of previous Soviet leaders. It is known that she met her husband at Moscow State University when both were undergraduates; that she is the daughter of physicians from the industrial city of Voronezh, 300 miles south of Moscow; and that she has a passion for art and music. But such information leaks out in subterranean trickles. "It's considered very bad form to inquire into politicians' lives," says Professor Pipes. "Although they may be using her to project a certain image, the Soviets are very hostile to what they call 'personality cult.' The stress is on teamwork and the collective."
In other words, the Soviets are only too willing to let the Western press do the job for them. Thus the portrait of Mrs. Gorbachev that emerges from her appearances abroad is that of a well-educated, self-assured, socially adept woman with a discreet penchant for capitalist comforts. When she made her Western debut last December in Britain, three months before her husband came to power as Communist Party General Secretary, it was her style that struck Fleet Street. Traveling in a Rolls-Royce emblazoned with the Soviet flag, she appeared in ensembles that included a splashy white satin outfit with gold lamé sandals. Apparently entranced by diamond earrings worn by Prime Minister Margaret Thatcher, she inquired of Thatcher where she could buy such trinkets. Not long afterward, she turned up at Cartier—with an American Express card in hand—to purchase a similar pair for $2,100. She also passed up a pilgrimage to Karl Marx's grave in favor of a chance to see the crown jewels at the Tower of London, and made a visit to a branch of Marks and Spencer, the popular British department store chain. There she flashed an easy grin for photographers as she inspected the racks of capitalist delights.
The press was enchanted. Together, Mrs. Gorbachev and her husband became "the nice Gucci comrades." The Sunday Times called Raisa "Soviet realism's answer to Princess Diana" and dubbed her "the Bo Derek of the steppes."
Mrs. Gorbachev's facility for First Lady-like chitchat (occasionally in simple English; she speaks some French too) also impressed her hosts. No Party-line stiff, she. When she heard an airplane passing over the National Portrait Gallery, she was heard to ask, "Is it a missile?" On a visit to the Royal Shakespeare Theatre at Stratford, "She was very happy, very jolly, very easy," says manager Graham Sawyer. "We spoke through an interpreter, but she somehow managed to give the impression, because of her personality, that you were having a conversation with her."
Observers on her native turf have seen the same vivacious public persona. Last March, at an annual ladies' night at the Kremlin, Mrs. Gorbachev was "the belle of the ball," in the words of Donna Hartman, wife of the American ambassador. The event, part of a daylong celebration of women, provides foreigners a rare chance to mingle with the wives of the political elite. According to tradition the women dance with one another, and Raisa was such a hit, Hartman told Washington Dossier magazine, that "we all wanted to dance with her." But Mrs. Gorbachev didn't let herself become intoxicated by her popularity. Even though her husband was touted as the successor to the dying Konstantin Chernenko, she was careful not to upstage the leader's wife, according to Dossier. In the receiving line she stood well behind Anna Chernenko, the evening's official hostess.
During the Gorbachevs' visit to Paris, Raisa was faced with her first major test in her new role. She was not without her detractors. The persnickety French fashion press found fault with her unseasonable dark wool suits (one of which she had the temerity to trot out twice), her fondness for stripes and her very high-heeled shoes (she is 5'2½" and, according to one of her designers, 36-24-36). "I worried a lot," admitted Tamara Mokeyeva, a 56-year-old Moscow designer whom Raisa patronizes. "Paris is where they know fashion best, and this trip was a case where it is not possible to make a mistake."
Still, Raisa's curiosity and enthusiasm for local culture helped win over the skeptics. On the first day of the four-day visit, French First Lady Danielle Mitterrand (who tactfully wore one of her ensembles twice to minimize Raisa's fashion faux pas) led her on a guided tour in a 10-car entourage that left Paris traffic in a tangle. After the two took in Nôtre Dame, the Louvre, the Place de la Concorde and the bookstalls along the Seine, Raisa proclaimed, "I'm in love with Paris." Attending private showings at the salons of Pierre Cardin and Yves Saint Laurent, inspecting the Impressionist treasures at the Jeu de Paume and admiring the new Picasso museum, she was animated, attentive and showed an affinity for physical contact—walking hand in hand with Mrs. Mitterrand and linking arms with Saint Laurent.
On an inspection tour of Danielle Mitterrand's newly decorated office, Raisa was as studious as a schoolgirl. "Give me some advice," she said, laughing. "I'm a beginner at this job." In similar ingenuous fashion, she plied Saint Laurent with questions about skirt lengths and fashionable colors. "How do you find me?" she asked Cardin. "Beautiful," replied the couturier.
Yet Raisa demonstrated that she had opinions of her own, not hesitating to inform Saint Laurent that she preferred his costly Opium perfume to the Paris scent he had given her. The designer added a bottle to her booty.
Mrs. Gorbachev struck an assertive note with Cardin as well. At his salon she interrupted a procession of models to say rather dryly, "Could you turn the lights out? They're in my eyes." Paris Match's Laurence Masurel, who was at the private showing, observes, "You thought immediately, 'She must not be that easy to get along with every day; she knows what she wants.' " Afterward, Raisa termed Cardin's collection "not commercial," although she added, "I respect them as works of art."
Though she "chatted about everything and nothing," according to journalist Masurel, Raisa remained mute on one subject—her personal life. Still, by the end of the trip, mainstream publications like France-Soir were rhapsodic about her. To contributing writer Ante Matekalo, she was a symbol of the rise of Soviet women. Trumpeted Match: "The image of the Soviet Union has changed by virtue of a woman's face."
Paradoxically, few of her countrymen recognize Raisa. She is infrequently seen—and never identified—on Soviet television and in newspapers. When the Gorbachevs left Moscow's VIP airport on their trip to London, she entered the jet by a rear door while her husband said his public farewells up front. At Heathrow they emerged in tandem. Nevertheless she seems to have piqued interest among her comrades. "The fact that she appears publicly at all represents a real difference from the past leadership," says former Ambassador Toon.
Raisa's duties in Moscow are limited. She does entertain political wives like India's Sonia Gandhi (whom she took to an art museum while Rajiv and Mikhail conferred), but there are no Nancy Reagan-style ribbon cuttings, visits to drug clinics or ship launchings. Her daughter, Irina, a 29-year-old physician and mother, was photographed at the November Revolution Day parade, but she plays no discernible public role.
Some experts see Raisa's at-home job as important but extremely subtle. "I think Gorbachev is putting her on television primarily for the Soviet audience," says Jerry Hough, a Duke University political science professor. "Her dress is not insignificant. It's saying, 'This is the way the wife of an official should dress. No more dowdiness. No more revolutionary look.' I suspect that over the next 10 years the Soviet Union is going to be integrated into the West, and my guess is that she's part of it."
Raisa's life does, in fact, bear a resemblance to that of wealthy women in London, Paris or New York. "While the Russians describe theirs as a classless society, it is far from that," says Toon. "At the top you live very well."
As high-ranking Party members, the Gorbachevs are entitled to the use of chauffeured limousines and a country home. By one account, their Moscow residence, a five-room apartment in the center of the city, is done up with "glowing Bokhara carpets, pale wood furniture from Finland and, often, bouquets of mimosa flown in from Georgia. The only jarring note is provided by a painting of the 'wholesome farm girl with red tractor' school favored by her husband."
Women of Mrs. Gorbachev's rank frequent beauty salons like the one at the International Hotel (where Raisa has had her locks hennaed)and shop in special stores, open only to the upper crust. There they can buy smart frocks that cost up to $200, four times the average Soviet worker's weekly wage.
Moscow State University, where Mrs. Gorbachev has taught, has a similar privileged cast: Many students are the children of intellectuals and Party officials. "It's the Ivy League times two," says Jonathan Sanders, assistant director of the Harriman Institute. As a doctoral candidate in philosophy in the 1960s, Raisa produced a dissertation on a collective farm in Stavropol in southern Russia—a work, says one source, that was "pretty banal" but notable for its sociological approach at a time when "sociology was associated with the CIA and bourgeois decadence."
After joining the faculty she became an instructor in Marxism-Leninism, a subject that is mandatory in Soviet institutions of higher learning. No Soviet citizen receives a degree without passing a state exam on the subject, and it is advisable to do so with flying colors. Those who receive top grades are favored for plums, like permission to work overseas. In capacious lecture halls at Moscow State University—a huge and hideous Stalinist edifice in the Lenin Hills overlooking the city—professors give 90-minute talks in political philosophy, which, in the words of one veteran, are "more boring than you can even conceive."
If Raisa Gorbachev has had any particular influence on her husband's political thinking, the Soviets aren't saying. Public clues indicate that the two are close: When Mikhail gave his first major speech in the West before French legislators in Paris, he scanned the audience until he found Raisa, then "gave her a look full of tenderness and smiled at her," according to Match. She, in turn, later told a dinner partner, "I'm very lucky with Mikhail. We are really friends—or, if you prefer, we have a great complicity."
Kremlin watchers, for the most part, doubt that her impact on world affairs extends much beyond the realm of propaganda. "I think it's very important to bear in mind the marginality of [Nancy and Raisa's teacup summitry]," says Professor Goldfrank. "It's a fun sideshow, but more useful for the Soviet image than for anything else."
But Harvard negotiation specialist William L. Ury maintains that the wives could have made a real difference in Geneva. "Nancy Reagan is a counselor to her husband, and it could very well be that Raisa advises Mikhail. Each is significant in her own right, so it's important that they have an understanding for each other. They could play a very useful role [in the future]. That's why Gromyko went out of his way last year to take Nancy Reagan aside and say, 'Every night, whisper peace in your husband's ear.' "
Written by Michelle Green, reported by Margie Bonnett Sellinger and correspondents in Moscow, Geneva, London and Paris
Contributors:
Margie Bonnett Sellinger.
Advertisement
Today's Photos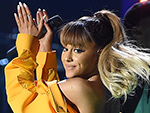 Treat Yourself! 4 Preview Issues
The most buzzed about stars this minute!