People Top 5
LAST UPDATE: Tuesday February 10, 2015 01:10PM EST
PEOPLE Top 5 are the most-viewed stories on the site over the past three days, updated every 60 minutes
Sheila Kuehl, the Brainy Bird on Dobie Gillis, Likes to Lay Down the Law as a Professor
It took a decade for the petite actress to believe in her own good looks. By then she had given up show business and was thinking about a law career, just as one can imagine Zelda herself might have. Now a law professor at L.A.'s Loyola Marymount University, Kuehl devotes much of her time to women's rights and exploding the kinds of sexual stereotypes that once hindered her happiness.
As a teenager, Kuehl says she "bought" Hollywood's idea that women were either comely but dumb or homely but bright. "Some actresses back then were getting a bad rap in exactly the opposite way I was." For example, Kuehl feels that Tuesday Weld, who played the principal object of Dobie's desire, Thalia Menninger, was not taken seriously. "But she was very talented, funny and bright," remembers Kuehl. "One time she asked me if I thought she could go to college—as if she didn't know how bright she was."
That was never Kuehl's problem. The daughter of a Catholic airplane construction worker and his Jewish wife, Sheila grew up in Los Angeles and glided through school. A natural ham, she landed her first paid acting role at age 8 on a radio series. "I learned about professional behavior, showing up on time, knowing your lines, not stepping on someone else's laughs," she says. Next came a six-year stint on one of TV's first sitcoms, The Stu Erwin Show. As a sophomore theater major at UCLA, Kuehl (whose stage name was Sheila James) auditioned for the role of Zelda Gilroy. "The writer, Max Shulman, said he hired me because I was the only girl who read for the role who was shorter than he was," says the 5'2" Kuehl. On the set Kuehl's co-stars were impressed by her intelligence. "When we first met," says Bob Denver, who played Dobie's beatnik friend, May-nard G. Krebs, "I saw her breezing through a script, just flipping through the pages, and I said, 'You're not memorizing it that fast, are you?' " Embarrassed, Kuehl answered, "Yes, but please don't tell anybody."
In 1963, after four years on the air, Dobie Gillis was abruptly canceled. That was also the year Kuehl graduated from UCLA. "Suddenly I was out of school and out of a job at the same time," she says. Kuehl sat in her Malibu beach house (eventually she was forced to sell it) and waited for the phone to ring. It never did. "I didn't leave the business," she explains. "The business left me. I couldn't get hired anymore."
Kuehl returned to UCLA, first as a student adviser to campus activist groups and later as an associate dean of students. Then, after a man in her office was promoted above her (unfairly, she felt), she became fixated on the notion that women in the workplace were treated differently from men.
Kuehl decided to become a lawyer specializing in women's rights and in 1975, at 34, entered Harvard Law School. In her third year she was elected class marshal and president of the law school student council. But the honor that made her proudest was winning Best Oralist (the first woman ever to do so) in the Ames Moot Court Competition, in which students simulated an argument before the U.S. Supreme Court. Visiting Supreme Court Justice Thurgood Marshall "strode over to me," says Kuehl, "clasped my hand in his two huge hands and said, 'Lady, I like your style.' "
Kuehl, who has never been married, lives in an airy one-bedroom condo in West Los Angeles and tools around town in the Porsche that Dobie bought. She gave up a private practice this past summer to teach family law, sex discrimination and education and the law at Loyola. Students report that Kuehl's theatrical speaking style transforms her lectures into performances, with the pixie-like prof launching into vivid monologues to illustrate a case. Although her life is less glamorous than it was 25 years ago, Kuehl doesn't regret the fact that her small-screen career was shortlived. "To some extent I feel that I failed as an actress," she says. "But I don't think of it as a loss. I think of it as a doorway that opened."
Contributors:
Jack Kelley.
The name Zelda Gilroy is embedded in the memory of anyone who has ever seen The Many Loves of Dobie Gillis. For Zelda was the quintessential nerd. If her nose wasn't buried in a book, it was busy crinkling up in that incredibly cute way, driving Dobie daffy in the process. From 1959 to 1963, Sheila Kuehl gave the part of Zelda her nerdy all. It was a showcase role, one that afforded Kuehl a chance to display her comic gifts and earn enough money to buy a Malibu beach house and a red Porsche. But eventually Kuehl felt that her TV image eroded her identity. "I thought of myself as unattractive," says Kuehl, now 44, "because that's what everyone said about Zelda."
Advertisement
Today's Photos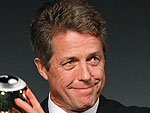 Treat Yourself! 4 Preview Issues
The most buzzed about stars this minute!