People Top 5
LAST UPDATE: Tuesday February 10, 2015 01:10PM EST
PEOPLE Top 5 are the most-viewed stories on the site over the past three days, updated every 60 minutes
'Tis the Season for Celebs to Tell All, So Publishers Are Going on a Holiday Shopping Spree


What is believed to be the biggest advance ever paid for a single book went last month to Edmund Morris for his authorized biography of Ronald Reagan. Morris' agent sent a letter to publishers and editors describing the project and asked straight out for $2 million. Frenzied publishers, dazzled by Morris' credentials as author of a Pulitzer-prizewinning biography of Theodore Roosevelt, bid the price up to a reported $3 million—none of which goes to Reagan. Howard Kaminsky, publisher of Random House, which will bring out the book in 1991, points out that never before has a President made himself so available to a historian. "This is why we're in publishing," he says.

If Reagan's story is worth $3 million, Elizabeth Taylor, according to industry sources, could command $2 million. The star, through her agent, invited selected publishers over to her suite at Manhattan's Regency Hotel to discuss her plans for a book. Alas, she threw her back out and canceled, so audiences with the would-be literary lioness have been postponed. Publishers, however, can console themselves with the fact that the first Mrs. Eddie Fisher, Debbie Reynolds, is eager to sell her memoirs. Carrie Fisher beat Mom to the bank, having received a reported six-figure advance from Simon & Schuster for her book. Titled Money Dearest, the work is described by Carrie's agent as a "very Dorothy Parker-esque" view of the Los Angeles scene.

Then there's Cher, who sailed about town wearing a black miniskirt and smoky lipstick and was accompanied by her co-author, health and fitness expert Robert Haas. His best-seller, Eat To Win, converted Cher to his way of living. Bantam bought the book. Stephen Rubin, editorial director at Bantam, explains that this "drop-dead duo" will write "an Earth Catalog of how they live and how they keep healthy."

Meanwhile, over scallops at the New York apartment of his literary agent "Swifty" Lazar, the Rev. Jesse Jackson sermonized on the reasons why publishers should buy his autobiography. He won over the team from Simon & Schuster, but then, according to Swifty, Jackson changed his mind. Could it have been because S&S's offer was reportedly much less than the $1 million Jackson was said to have fancied?

If all this weren't enough, there is a giant bouillabaisse of celebrity books in the offing. Under tight secrecy until its appearance this week is Ed Koch's sequel to his best-seller Mayor.

Titled Politics, it zings national figures like the late Nelson Rockefeller and former President Jimmy Carter, who happens to be co-authoring with Rosalynn a book on health in America—emotional, physical and spiritual. Moving along in no particular order(who would dare impose order on such a collection) are autobiographies by Hugh Hefner, Judy Collins, Patty Duke, Joan Rivers, Burt Reynolds, Michael Jackson, Beverly Sills, Billy Martin, Shelley Winters (a sequel to her raunchy 1980 best-seller, Shelley—Also Known as Shirley), Tina Turner, Israeli Gen. Ariel Sharon and Barry Manilow (who gave favored publishers tickets to his show at Radio City Music Hall).

Although it may well appear that the big ones are already taken, publishers are still casting lustily about for others who might want to spill their stories. Bantam's Rubin would love to get Nancy Reagan, Leontyne Price and Barbra Streisand into his stable. Random House's Kaminsky would send "a reasonable blank check" to Fred Astaire, Joe DiMaggio and Greta Garbo. Simon & Schuster's Editor-in-Chief Michael Korda yearns for the unlikely day when the very private Cary Grant or Frank Sinatra succumb. Would he cough up $3 million for Ol' Blue Eyes? "He'd want more," says Korda. Wouldn't they all.

*Best guess


Like the rest of us, Manhattan publishing houses have been caught up in the seasonal shopping rush. And thanks to those savvy merchants of the literary marketplace—celebrity autobiographers and one noted biographer—shopping is a breeze. Instead of submitting the usual typewritten proposals and politely waiting to be summoned, big-name folks are hawking their wares with enough chutzpah to make the gentlemen publishers of a bygone era sputter into their sherry. Agents in tow, these aspiring authors are telling publishing-industry heavies over lunch or conference tables why they should snap up their stories. Publishers, intoxicated by the success of best-sellers by Lee Iacocca, Priscilla Presley and Chuck Yeager, are grabbing them at rates as high as $10 per word.
Advertisement
Today's Photos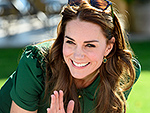 Treat Yourself! 4 Preview Issues
The most buzzed about stars this minute!