People Top 5
LAST UPDATE: Tuesday February 10, 2015 01:10PM EST
PEOPLE Top 5 are the most-viewed stories on the site over the past three days, updated every 60 minutes
Nelson Mandela
Banished Behind Prison Walls Since 1964, a Legendary Black Leader May yet Save South Africa from the Horror of Racial War


All of this was exactly the South African government's intent when Nelson Mandela was sentenced to life imprisonment for plotting to overthrow the white minority government. The authorities wanted to file him away, to expunge him from the consciousness of his black followers, to turn a vibrant man into a moldering memory. It was a one-sided contest, pitting the vast powers of the government against the will of a single man. Yet it is Nelson Mandela, lawyer and a leading force in the outlawed African National Congress, who seems to be prevailing. Mandela, 67, who is held in the Pollsmoor maximum security prison outside Cape Town, has become not only the most popular leader of the country's 24 million blacks but also the very soul of the mounting struggle to bring down apartheid. "People who were not even born when he was sentenced see him as their leader, their hero," says Nobel Peace Prize-winning Bishop Desmond Tutu. During a visit last January, former Senate Watergate counsel Sam Dash found Mandela in person to be every bit as large as his myth. "He appeared vigorous and healthy with a calm, confident manner and dignified bearing that seemed incongruous in [his] prison surroundings," said Dash. "I felt that I was in the presence not of a guerrilla fighter or a radical ideologue, but of a head of state."

The power of Mandela's charisma became apparent last February when South African President P.W. Botha opened an embarrassing public dialogue with his most celebrated inmate. Recognizing that Mandela's continued captivity is both a rallying point for militant blacks and an international cause célèbre (the U.S. is among the countries asking that he be freed), Botha said Mandela had only to foreswear violence to walk free. Mandela spurned the offer with a ringing declaration that Zindzi Mandela, 25, the youngest of his three daughters, delivered to a mass rally of Soweto blacks. The government, he said, had forced the ANC to adopt violence in the first place; therefore the government must be the first to renounce violence. "I am not less life-loving than you are," Mandela's message declared. "But I cannot sell my birthright, nor am I prepared to sell the birthright of the people to be free." The steadfast tone told blacks what they needed to know. Mandela would keep faith with them as they have kept faith with him.

Through it all, Nelson and his wife, Winnie, have found strength and salve for their suffering in their 27-year marriage. Thirty times a year Winnie flies to Cape Town and then is driven by friends to Pollsmoor for her scheduled 40-minute visit with her husband. "My heart always bleeds before and after I see him," she says. "Not for him as an individual only but because I see the hopes of our country behind bars." She shares the wonder of Nelson's friends that he has come through his prison experience without rancor. "The purpose of imprisonment is to really kill your soul," she says, "but Nelson is completely untouched by it." Mandela follows the turmoil beyond his prison walls by radio and waits, patient and confident, for his release. "He has such tremendous stature," says Bishop Tutu. "I'm sure he could stop the killing."


He has not uttered a word in public since he went into the void 21 years ago. His silence is total, enforced by state orders forbidding him from writing or talking about politics with anyone but his fellow prisoners. Only his family, his guards and a handful of approved visitors even know what he looks like after all these years behind bars. His photograph may not be published in his own country, and in any case there is no available picture of him more recent than 1965.
Advertisement
Today's Photos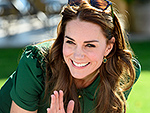 Treat Yourself! 4 Preview Issues
The most buzzed about stars this minute!