People Top 5
LAST UPDATE: Tuesday February 10, 2015 01:10PM EST
PEOPLE Top 5 are the most-viewed stories on the site over the past three days, updated every 60 minutes
Promising a New Spirit—and Freedom of Ice Cream—clint Eastwood Tackles His Toughest Role: Mayoral Candidate
—Norman Mailer, on the films of Clint Eastwood
The tall man sitting stiffly in the metal chair looks very much like Dirty Harry Callahan, except that Harry, the renegade cop, never did his brand of campaigning in a gray three-piece suit, armed only with some flimsy sheets of notepaper. Smiling—another atypical sign—the tall man advances to the podium as the audience hushes. In a slow, familiar baritone as dry as fallen leaves, he announces, "I'm running for mayor of Carmel, if you haven't heard."
They've heard. About 200 members of the Monterey Bay Republican Women's Club—three times the normal monthly turnout—have packed the banquet room of the Carmel Mission Inn. Many of the women are clutching cameras and notebooks for his autograph. Several TV news crews from the San Francisco Bay Area, a two-hour drive up the winding California coast, are squeezed into the aisles. "God, he's adorable," gushes one woman, looking wistfully up at the candidate. "I think I'm going to go home and watch Pale Rider tonight."
That is not what Clint Eastwood has in mind. In the next few minutes the 55-year-old actor puts together more words than he uttered in Pale Rider and probably in all his other tough-guy films combined. But instead of choreographed comeuppances, he speaks of expanding tourist parking on the edge of town, installing more public rest-rooms in the parks and giving local businessmen a warmer welcome at City Hall. He exits with a simple thank you and a request for votes.
By design, there are no rabble-rousing "Make My Day" slogans. Expecting a close election in this hamlet of tall pines, elegantly rustic homes and only 4,900 people, Eastwood fears that what he calls a "sideshow" atmosphere could cost him crucial votes. But the carnival has already come to town. Garry Trudeau has been spoofing the campaign in Doonesbury, and "Make My Day" buttons are being hawked all over Carmel. Another candidate, millionaire Paul Laub, is selling "Clint Eastwood for Mayor" T-shirts in the local tourist shop he owns—although you can't get the shirt without also buying one that says, "Paul Laub for Mayor."
The media pressure is even affecting Republican Mayor Charlotte Townsend, 61, who is vying for her third two-year term. She faces three challengers—Republicans Eastwood and Laub and environmental activist Tim Grady—and if one of them weren't an international film star, she wouldn't be fending off telephoning reporters from as far away as Stockholm. "It's been very difficult to conduct city business in this atmosphere," she admits.
A 14-year resident of Carmel, Eastwood is at least no carpetbagger. He kept a low profile until last April, when the City Council rejected his proposal to build a two-story office and retail complex next to the Hog's Breath Inn, of which he is part owner. Visiting City Hall, Eastwood spoke in his own behalf at an appeal hearing, then filed suit against the city when his plea was turned down. He dropped the suit in November when the city agreed to let him construct a modified version of his building. But there was a new glint in Clint's eye.
Last October he made an uncharacteristic appearance at a Carmel Business Association breakfast. "There is no relationship of the business community and the residents working together," he told the gathering. "I think the residents here deserve better." Forty minutes before the 5 p.m. filing deadline on Jan. 30, Eastwood and his group of supporters rode up to City Hall and presented 30 signatures in support of his candidacy, 10 more than necessary.
His credibility was immediately attacked. "He has shown absolutely no interest in anything in this town," charges Mayor Townsend, contrasting Eastwood with more outgoing neighbors such as Paul Anka, Doris Day, Merv Griffin and Kim Novak. "There have been so many events where we would have been thrilled to have him attend, but he has repeatedly turned people down."
Eastwood shrugs off such criticism. "I don't need to bring attention to myself," he told the Carmel Pine Cone, the local weekly. "I'm doing this as a resident. This is where I live; this is where I intend to live the rest of my life. I have a great affinity for this community." The job, moreover, pays only $200 a month. As a listener at the women's club meeting put it, "He's not in it for the money, that's for damn sure."
A conservative, Eastwood is stumping for less government intervention. He decries restrictive zoning laws and is particularly outspoken on the ice cream cone issue. Last summer the City Council denied a businessman a permit to sell ice cream cones, using an ordinance forbidding take-out food. "I can recall a time in Carmel when you could walk down the street and pick up an ice cream cone [at a local shop]," Eastwood said in his first campaign speech, striking a Reaganesque note of nostalgia. "Now, you'd be fined and people would want to whomp you upside your head for that."
The line drew laughter and applause, but some Carmelites wonder whether a celebrity mayor might prove more menacing than a double dip of rocky road. As many as 50,000 tourists swarm through town on a summer day. "I don't want to put Carmel more on the map than it already is," comments an art gallery owner.
Responds Eastwood, "After the election, when people see it's not an entertainment atmosphere, the bloom will be off the lily." Wryly alluding to his trigger-happy screen style, he told the women's club, "Maybe people have stayed away because I'm here."
When Norman Mailer met Eastwood in 1983, he told the star that he had "a presidential face." Eastwood laughed then and still scoffs at the notion. "I live in Carmel and am not interested in running the rest of the country," he insists. "I want Reagan to do his job and I'll do mine." Even so, Eastwood's opponents wonder whether he truly appreciates the demands of the job. Says candidate Laub, 41, "People don't feel that after sitting through hours of debate over pooper scoopers he would still be excited about being mayor."
Another question is how much time the producer-director-actor will actually spend in Carmel. Eastwood, who says he took off all of 1985 for "personal reasons," promises that "the city will be my absolute priority. I'll be a lot less active in films than I have in the past." Mayor Townsend, who says she puts in more than 40 hours a week being Herroner, retorts, "Mr. Eastwood talks about sitting down and talking to people, but I think that will be impossible. He'll be the only politician in town who has an unlisted phone number."
Confronting what might be a tough test at the polls on April 8, Eastwood is carefully honing his political skills. Indeed, he is even starting to sound like a seasoned veteran. Asked for his solutions to nuts-and-bolts problems, from water shortages to sewage runoff, Eastwood often resorts to the politician's tried-and-true dodge. "Well," he says, "we should look into that carefully."
Contributors:
Dirk Mathison.
Dirty Harry looks as clean and well turned out as any young senator with a promising future. In scenes where we see him striding down the street, he could be walking from one campaign stop to another.
Advertisement
Today's Photos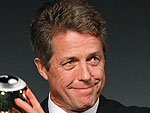 Treat Yourself! 4 Preview Issues
The most buzzed about stars this minute!