People Top 5
LAST UPDATE: Tuesday February 10, 2015 01:10PM EST
PEOPLE Top 5 are the most-viewed stories on the site over the past three days, updated every 60 minutes
Mr. Stork Delivers
Arty Elgart's Golden Cradle Agency, An Adoption Success Story, Has Made 550 Couples' Dreams Come True


Arty is Arty Elgart, a/k/a Mr. Stork, and the root of his popularity is simple: He can provide these couples with something most of them cannot provide for themselves—a healthy Caucasian baby. That's no small feat: The National Committee for Adoption estimates that last year two million couples sought to adopt healthy white newborns, but only 22,000 were successful. The problem is a shortage of babies. Most agencies say they can't find nearly enough to meet the requests of childless couples, who often linger for years on waiting lists. Those are the bleak facts that make Arty Elgart's upstart Philadelphia agency, the Golden Cradle Adoption Service, remarkable. Last year Golden Cradle managed to find and place 125 babies—which, for example, is about triple the number that the Spence-Chapin agency, one of New York City's largest, placed in roughly the same period. Since its founding in 1980, Golden Cradle has placed 550 newborns—a number few other agencies can match.

How does Elgart find the infants that others claim do not exist? The American way—he advertises. A successful automotive supplies and accessories wholesaler, Elgart simply applies the principles he has learned hawking car wax and seat covers to finding pregnant women who want to bear their babies but are unable to keep them. Elgart spends $186,000 annually publicizing Golden Cradle. Over the years his bold black-and-yellow Pregnant? Call Collect in Confidence signs have appeared on buses, train trestles, park benches and even Burger King tray liners across the country. He has appeared on radio and television programs and has listed his agency in the Yellow Pages of 168 cities in 21 states and in 41 college directories.

Elgart's competitive approach and lack of professional credentials have irritated the Old Guard among adoption agencies, which tend to wait for pregnant women to find them. "It took somebody from the outside to look at the system and say it stinks and to change it," says Elgart, who says he got a good look at the system when he and his wife, Louise, 38, began applying at agencies more than a decade ago. Although they successfully adopted a son, Josh, now 6½, in 1979 (and, ironically, became natural parents to a daughter, Abby, 10 months later) Elgart found the years-long adoption process exasperating and unpredictable. Convinced there was a better way, he formed Golden Cradle to prove it. His goal, he says, was to provide an agency that had "warmth and compassion, not just for couples, but for the birth mothers. Our attitude is that she's a human being and deserves something."

The natural mothers Golden Cradle has worked with have been married and single, and range in age from 12 to 47, although most are single and between 19 and 23. The agency pays for all their legal and medical fees and assigns each one a social worker to counsel her during her pregnancy and for as long afterward as she feels the need. "Our phone bills run between $5,000 and $6,000 a month," says Elgart. "Most of those are collect calls from birth mothers."

Using the agency as an intermediary, the mothers are encouraged to correspond with their child's adoptive parents. (The identities of all parties are concealed to protect the child until he or she is 18.) The parents, in return, often send detailed letters describing the baby's growth and new accomplishments and frequently include photos of the child up until he or she is 6 months old. (Photos are continued as the child grows older only if both the mother and adoptive parents agree.)

In addition, a natural mother can have a say as to the religion, ethnic background and interests of her child's adoptive parents. To meet these varied requests, Elgart accepts "a smorgasbord" of couples between the ages of 25 and 40 into his program. Their incomes have ranged from $19,000 a year to well into six figures, and their professions have run from postman to literary lion.

Except for black couples, whom Elgart says he has been unable to attract (black mothers are referred to a "black" agency), he has had no trouble finding candidates. Last year approximately 3,500 couples contacted Golden Cradle. They are told to call back when a new group of parents is being formed, which happens about twice a year. Those who do are sent applications, about 50 percent of which are filled in and returned. The final selection is then made by Elgart, agency director Nancy Gose and the two supervisors of the social services department. "It's a very difficult choice," says Elgart. "Some couples have been turned down two and three times before being accepted."

Elgart admits that one of the most persuasive factors is the Pennsylvania residency of a couple. If the natural mother wants to hide her pregnancy or is nervous about giving up her baby, Golden Cradle arranges for her to live with an adoptive couple (though not the couple that will receive her baby). It is often a rewarding experience for all. "They learn about each other's pain and frustrations," says Elgart. He and Louise have opened their own Havertown, Pa. home to 14 women.

Golden Cradle is a licensed, nonprofit agency, and its fees—$9,900 for Pennsylvanians, $11,000 for everyone else—are state approved. The fees go to medical, housing, administrative and advertising costs; Elgart draws no salary for his adoption work. The cost to couples in time and energy is also high. Once accepted into the program, couples are put through an exhaustive and often emotionally draining series of individual and group interviews with agency social workers. Couples are required to write detailed autobiographies focusing on their emotional relationships—with their parents, their siblings and one another—and their reasons for wanting to adopt. Next come two private meetings with a social worker. The purpose, says social worker Joyce Block, "is to find if there are any unresolved problems in these people's lives." Block and her coworkers are on the lookout for, among other things, couples who haven't come to terms with their infertility or who hope a child can save a faltering marriage. About two percent of the couples drop out along the way. Some are rejected and referred for further counseling; others do so voluntarily. All forfeit the first third of the fee, which they paid after they made their commitment.

Perhaps even more grueling are the group sessions during which the realities of adoptive parenthood and the special needs of adoptive children are discussed. Couples are asked to consider any ambivalence they may have about loving a child who is not biologically their own. They are asked to think beforehand about how they will react when someone refers, in the child's presence, to the natural parents as his or her "real" parents and laments about how sad it is that the couple can't have "one of your own." The fallout from such inevitable remarks, claims Block, is that even the most well-adjusted adopted children harbor some feelings of rejection. Block says such feelings are natural and, in most cases, manageable. "Even though the parents explain why the child was placed for adoption and how much they love him, that child may feel rejected," she says. "The hardest thing about being an adoptive parent is to see that pain and walk through it with the child." One adoptive mother puts it this way: "It makes me so sad to think that the very thing that answered all life's problems for me was going to be my child's cross to bear."

The big moment for Golden Cradle couples comes when they get their "stork call," the part of the job that Elgart has always liked best. Usually, he says, "What I hear on the other end is a lot of emotion." Gradually, he has turned over most of those calls, as well as the day-to-day responsibilities of running the agency, to director Gose. "During the first 14 months of Golden Cradle's existence, I lived out of my station wagon," he says. "I put 60,000 miles on that car traveling all over the state counseling birth mothers. I never saw my wife or kids. It was an obsession." His automotive supply business also needed his attention. Nowadays Elgart works for Golden Cradle only part-time, mostly as its chief promoter and father figure. Passing the reins to Gose, he says, was not easy. "I learned real quick how a birth mother feels," he says. "At first she's getting all the attention. But after she delivers, nobody's hanging around anymore. I felt the same way when I left Golden Cradle full-time—a little bit of emptiness."


They were the chosen—42 couples—and their nervousness and excitement showed as they filed into the small hospital auditorium in Philadelphia. After they had taken their seats, a 43-year-old live wire bounced onstage and began to tell them what the future would hold. He talked excitedly about expectations and reality, diapers and deliveries, cash and carriages. His audience hung on every word. "Arty could get up there and recite the alphabet for an hour, and we'd listen," one woman said later. "Whatever he says, he's the reason we're in that room, and that's what's important."
Advertisement
Today's Photos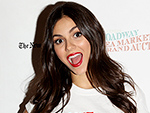 Treat Yourself! 4 Preview Issues
The most buzzed about stars this minute!