People Top 5
LAST UPDATE: Tuesday February 10, 2015 01:10PM EST
PEOPLE Top 5 are the most-viewed stories on the site over the past three days, updated every 60 minutes
Pow! Zap! Batman's Adam West Trades His Cape for a Cop's Badge on the Last Precinct
Minutes later he dashes for a waiting limousine that will take him to the L.A. airport. In his garment bag are a cape, a cowl and tights. His destination: Cincinnati. His mission: Give a speech and sign autographs for thousands of adoring fans who have lined up for hours to see hi His identity: Batman, the TV role that made West a household name from 1966 to 1968.
For 18 years West, now 57, has bee making twice-monthly forays around the country, always patient with fans still asking questions such as "What's the Batmobile got in it?" and "Where can I get a cape like that?" "I think I'd be doing fans a great disservice if I were to try to bury Batman," he says.
When the TV show ended, West's career almost went with it. "It was impossible for me to get a role," he says. "If it got down to the wire for the part of the leading man, the powers that be would say, 'Hey, what are you guys doing? You can't put Batman in bed with Faye Dunaway.' " Stephen (The A Team) Cannell, executive producer of The Last Precinct, had no such problem. West's "great comedy timing and droll delivery made him the front-runner from the minute his name was mentioned," says Cannell. "We'll create a new stereotype for him."
Over the years West survived on his Batman appearances (he insists he's also owed a slice of billions earned on Batman merchandise) and insignificant TV movies. Last year, in what had to be a low point, he appeared in Celebrity Daredevils, a CBS special. His stunt was to drive a car through the side of a moving van. "When people get pretentious and talk about their great body of work," says West, "I think, 'What the hell am I going to say?' But then I look around and realize I've not done too bad for a farm boy."
Born William West Anderson, he grew up on a wheat farm in Walla Walla, Wash. He worked as a TV station manager, served in the Army, got married and divorced, and traveled through Europe before settling in Hawaii in the mid-'50s. There he took up acting, was spotted doing community theater and ended up in Hollywood. "My first role was playing Paul Newman's problematic father in The Young Philadelphians," recalls West, who quickly found himself in movies such as Soldier in the Rain and Robinson Crusoe on Mars. Then in 1965 he was offered Batman. "I said, 'Oh, wonderful. I'm trying to have a serious career here, and they tell me about something from the comics I used to read as a kid."
He worried—rightly so—that the part could damage his career. "I guess it was the right decision or maybe it wasn't," he says even today. "I still carry scars from the image identification problem." It was during his Batman days that he met Marcelle Lear, then the wife of airplane heir Bill Lear; she married West in 1970. West had posed together with the Lears for a publicity shot. "I saw Adam in costume and thought, 'This is very strange,' " recalls Marcelle, now 41, a native of France. "But when he removed the mask, I saw a very attractive man with a good sense of humor." Says West: "Coming home to a wife is like coming home to a simmering pot of soup on the stove. You just come home and have a nice bowl of soup." (They live in his 12-room Pacific Palisades home with their two children, Nina and Perrin. West has two children, Jonelle, 26, and Hunter, 25, from his seven-year marriage to Tahitian dancer Ngarua Frisbie-Dawson, his second wife.)
West hopes that The Last Precinct will give him a new TV identity. If it should not, he will do what now comes naturally—don his cape, lower his voice, shimmy into his gray tights and swoop down on another gathering of cult fans. Just the other day, when he called directory assistance, an operator asked, "Is this the Adam West?" Replied West, who has heard the question possibly a million times before: "I'm the only one I know."
Contributors:
Jeff Yarbrough.
Adam West strolls onto the Hollywood set of NBC's The Last Precinct, the Police Academy knockoff that West calls "a kind of Hill Street Blues turned upside down." Quickly, he slips into character as Capt. Rob Wright, one heck of a cop but for the small detail that fellow officers who come near him have the unfortunate habit of winding up dead. "Okay, Johnny Boy, I'm taking off the kid gloves," says West as Wright, shining a light into the face of a suspected felon. "Tell us everything you know." The director yells "Cut." A few more takes follow and finally West is finished.
Advertisement
Today's Photos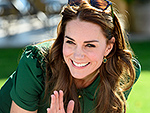 Treat Yourself! 4 Preview Issues
The most buzzed about stars this minute!