People Top 5
LAST UPDATE: Tuesday February 10, 2015 01:10PM EST
PEOPLE Top 5 are the most-viewed stories on the site over the past three days, updated every 60 minutes
Cyra Mcfadden's Family Memoir Captures a World of Sagebrush and Shattered Myths
The crowd roping in McFadden's story might be a little surprised by her subject matter. Her last book was the 1977 best-seller The Serial, a satire about the good life in Marin County, Calif., where rolfing, macramé, organic baking and creative-divorce classes kept the residents busy when they weren't at est. "Many of my friends say, 'Why didn't you write another funny book?' " reports McFadden. "It's like a chorus girl trying to dance Swan Lake. I intend to return to humor. But I really wrote this book for my children."
McFadden's children from her first marriage (son Lee, 27, a bus driver in Montana, and Caroline, 25, a travel agent in Marin) were not around when she began the task of exorcising the family ghosts the year before Taillon's death. Her third husband, publicist Kent Williams, 56, lived through the most agonizing part. "I could see her hatching this very personal story," recalls Williams, "writing about a painful childhood and emerging from it with love and goodwill. It was very hard work, but a lot cheaper than psychoanalysis."
Relying on her bittersweet memories as well as on her father's scrap-books, photographs and letters tucked away in old hatboxes, McFadden reconstructed a tale as rough and spirited as a rodeo ring. As the daughter of the colorful Taillon and his showgirl wife, Pat Montgomery, from Paragould, Ark., Cyra traveled from one rodeo to the next in the backseat of a 1937 Packard. Evenings were often spent in the barrooms where her parents danced and drank, fought and flirted. "My mother was Cy's equal in recklessness, matching him drink for drink, seduction for seduction," writes McFadden, who also tells of her mother's long bout with venereal disease.
One day when Cyra was about 5, Cy, after an alcohol-fueled fight, unhooked the Packard from the family's trailer and left. Later he married a young Montana woman much despised by her stepdaughter, while Cyra lived with her mother and her mother's second husband in Missoula, Mont. Taillon abandoned his old ways and, in some measure, his daughter. "I was the living reminder that he'd once slept with her [Cyra's mother], caroused with her, been deeply and destructively in love with her," writes McFadden, who preferred the old Cy. "I loved the hell-raising gypsy who had disappeared behind a reputation and money and his increasingly John Wayne-like views of the world."
When Cyra escaped the confines of Missoula at 18 and married her drama professor at the University of Montana, Taillon agreed to give her away. In later years, after her divorce and marriage to John McFadden, an import-export trader, father and daughter kept in touch sporadically. The McFaddens settled in Marin County, and in 1969 Cyra went back to school (she had left the University of Montana after one year) and got a B.A. and M.A. at San Francisco State, where she later taught English.
A series of columns she wrote about Marin for a local newspaper led to The Serial and the subsequent movie starring Martin Mull and Tuesday Weld. "The Serial gave me the security to leave teaching and write full-time," says McFadden, who worked on a short-lived 1979 TV series called 13 Queens Boulevard before turning to Rain or Shine. When her husband John was diagnosed as having brain cancer in 1980, Cyra put aside the book. After his death in late 1981, she resumed writing and also began seeing Williams, a longtime acquaintance. They married in 1983 and eventually settled in a Victorian house in San Francisco.
Since last August, McFadden has been writing a wry twice-weekly column on subjects of her own choosing for the San Francisco Examiner. Recent topics have included returning a dog to the ASPCA, that worldwide gesture known as "the bird" and late night phone calls. The theme of her next book is still hazy to McFadden and so, in some measure, is that of Rain or Shine. "I put this book aside, finally wondering if anyone can ever make sense of fathers, or families, and whether their daughters perceive all fathers as part men, part myth," she reflects. "Whoever the man with the golden voice was when he took off his high-heeled boots and his tall hat and the diamond horseshoe stickpin and the pearl buttons marching up to his elbows, I missed him when he unhitched our trailer in Billings decades ago. I missed him as a child and as an adult every time I saw him and then didn't see him. And I go right on missing him, even as he eludes me again."
Contributors:
Nancy Faber.
Cyra McFadden wasn't what her father had in mind at all. She was a waiflike child, sulky and awkward, with hair as straight as a palomino's tail, while Cy Taillon, the famed rodeo announcer whose voice had been compared with the sound of a Wurlitzer, yearned for a daughter who looked like Shirley Temple. In later years, when one of Taillon's sons by a second marriage was fighting in Vietnam, Cyra belonged to the American Civil Liberties Union and took part in peace marches. The man in the kangaroo-skin cowboy boots and diamond pinkie ring, who died in 1980, never did quite approve of his tart-tongued, free-spirited daughter. Nor is it likely he would have approved of every line in her new book, Rain or Shine (Knopf, $16.95), a candid family memoir that portrays her father as a boozing, selfish womanizer who eventually went straight. Yet, says McFadden, 48, "he surely would have enjoyed the book. My father loved an audience. He'd have given anything to play to another crowd."
Advertisement
Today's Photos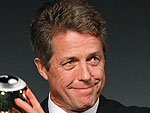 Treat Yourself! 4 Preview Issues
The most buzzed about stars this minute!