People Top 5
LAST UPDATE: Tuesday February 10, 2015 01:10PM EST
PEOPLE Top 5 are the most-viewed stories on the site over the past three days, updated every 60 minutes
Next to David Letterman, No One Is More at Home Than Jay Leno, the Stand-Up Comic Who's Not Standing Still


Just six weeks ago he worked a two-hour, two-encore concert at sold-out Carnegie Hall. Earlier this month Showtime aired his 50-minute special, Jay Leno and the American Dream. He hosted Saturday Night Live in February (but don't hold that against him), and last month he cohosted NBC's Friday Night Videos with Arnold Schwarzenegger. Leno has turned down several sitcom offers, but a late-night variety special is in the planning stages, and his future, as Mort Sahl might say, lies ahead. Says Jerry Kushnick, who with his wife, Helen, handles Leno for General Management Corporation: "By 1987 Jay will have his own show."

If that happens, Leno won't be an embarrassment in America's living rooms. He has never done drug and toilet jokes, and he doesn't lampoon gays, ethnic groups, Dolly Parton or his wife. Leno comes across as the champion of the underdog, the blue-collar comic, the guy who wants Mr. Goodwrench to fix his car but can't seem to get past Goodwrench's brother-in-law, the one Leno calls Dead Battery. He's an absurdist with a PG-13 rating, a pop-culture Kafka who is genuinely perplexed by the fact that so many television characters seem to have an evil twin.

"Jay's a master at getting the audience on his side," says Letterman. "He's able to communicate the idea that 'Shouldn't we, as a group, think this is absurd?' You immediately feel like he's your ally." Adds Mavis Leno, Jay's wife of 5½ years: "Jay is a man with an almost limitless amount of good will. That comes across onstage no matter what he's saying. Jay sees himself as just a regular guy."

Okay, but a regular guy doesn't live in the Hollywood Hills in a 10-room house with a swimming pool, three garages, 12 motorcycles, a vintage '50s Jaguar that runs on aviation fuel, and occasional glimpses of neighbors Richard Dreyfuss, Doc Severinsen and Pat Sajak. And there's nothing regular about his take-home pay either. Averaging $15,000 a show, Leno should net $400,000 this year out of $1 million in concert fees.

But the man works for his money. Factoring in mileage, Leno may take home something like minimum wage. He spent 321 days on the road last year, performing in 73 different cities, at venues ranging from the stately Academy of Music in Philadelphia to Mr. B's, a delicatessen and comedy club in Charleston, W.Va. "GMC had to buy a computer," says Kushnick, "just to handle Jay's travel." Leno will spend only about 200 nights on the road in 1986, mostly one-nighters on the concert-hall circuit, but his indefatigability is his badge of honor. Leno rested up for Carnegie Hall, probably the most important show of his career, by performing on consecutive nights in Wilmington, Del., Daytona Beach, Fla. and Worcester, Mass. On Late Night he calls himself "a foot soldier of comedy" and joshes Letterman about being "an armchair quarterback." "People, particularly in the smaller towns, always ask me, 'What are you doing here?' " says Leno, gulping down a sausage pizza after a show in Denver. "Well, where should I be? In Monte Carlo with Prince Rainier? I'm a comedian. This is what I do."

Pound for pound, anxiety for anxiety, comedians are notoriously neurotic. Not Leno. His nervous foot-tapping is about as weird as he gets. He doesn't drink or use drugs; neither does he jog or work out with a trainer. He spends most of his limited free time at home tinkering with his motorcycles, making him the only comedian in America whose fingernails are dirtier than his act.

Comedy is all Leno has ever wanted to do since he flushed his first tennis ball down a public school toilet in Andover, Mass. His father, Angelo, was an insurance man, and his mother, Cathryn, a housewife. Jay graduated from Emerson College in 1973, but he got his real education performing at joints like the Teddy Bear Lounge alongside performers like Ineeda Mann. ("That was her real name," deadpans Leno.) Once he was even hired as the opening act at a brothel. "I walk in, and my audience is a dozen guys trying to go unnoticed," says Leno. "A couple of them stand up and say, 'The f— you doing? Get out!' So I just ran." Equally challenging was a three-night gig in a college study hall ("Most of the kids just wanted me to shut up so they could study"), and for a while he worked for the state of Massachusetts as a traveling joke teller at birthday parties for the aged. "It wasn't bad, really," says Leno. "They just wanted someone to be close to, someone to touch."

That sensitivity stuck with him. If Leno spots a fat man in the audience, he'll kid him about his tie; if he sees a bald-headed man, he'll trash his posture. "My rule is, run down the doctor and lawyer," says Leno, "and bring up the janitor. Everybody's more comfortable that way."

While working as a Rolls-Royce and Mercedes mechanic, Leno was a fixture on the East Coast club scene until one evening in 1974, when he abruptly decided to go West. "I realized suddenly that if I stayed in Boston, I was going to acquire all the things that make life comfortable," he explains. "The worst thing you can do in show business is make $20,000 at another job. It makes you lazy." He struggled for a while in Hollywood, spending more than one night in the backseat of the '55 Buick Roadmaster he still owns, but slowly, surely, he became the main man at clubs like the Improv and The Comedy Store. There was a Jay Leno before the world knew there was a David Letterman. "After I saw Jay work for the first time in 1975," says Letter-man, "I said to myself, 'Oh, that's the way it's supposed to be done.' What I was then was Jay Leno on a very bad night."

What Letterman is now, of course, is the host of the show that has supercharged Leno's career. It could be a little awkward—the tyro showcasing the tutor—but theirs is a smooth relationship based on mutual respect for each other's talents. "I can sit down and be funny on Letterman, as opposed to standing up and telling jokes, which isn't as effective on TV," says Leno. "Dave and I are so close that I can just lean over and say, 'Nice tie,' and get something going. I can be myself."

Indeed, though Leno used to do a passable Elvis and still does an effective high-pitched female voice ("I wouldn't want to be in YOUR shoes," he sing-songs, playing his mother), most of his act is just Jay Leno being his own bemused self. His expressive face—wide forehead, beetling eyebrows, clear blue eyes and a jawline long enough to accommodate small aircraft—is an asset. When Leno sets that jaw, the audience simply has to take his word that "more people steal the puke bag" than take home the inflight airline magazines, and to marvel with him at the curious fact that 7-Eleven has "$20,000 worth of cameras guarding $20 worth of Twinkies."

Leno's act often seems less like showbiz and more like an opinionated guy holding court on a corner soapbox. Part of that comes from the fact that his material is all in his head. He takes no notes, keeps no joke file. "I figure if it's funny, I'll remember it," says Leno. "My attitude about my business is the same as it was about school. I don't study a whole lot, but I try not to miss too many classes." His routines about traveling on U.S. Air("Like stepping into the hull of some flying slave ship") and the circus ("geeks, trolls, mutants...entertainment from the 9th century") are already classics of the genre. And for anyone who has heard Leno, The People's Court will always be "the attack of the pinheads." Letterman feels that Leno stands out because of his talent for selecting the perfect comic image to get his point across. One of Letterman's all-time favorites is part of Leno's airline routine. " 'This is the kind of airline,' Leno once said, 'that the pilot stops to show the plane to his friends,' " says Letterman. "Jay Leno is the funniest man or woman doing stand-up in the world today."

The question is, will Leno go on being funny? It has become the custom, after all, for comedians to get into Serious Acting, and Leno has already had small but memorable roles in two films, The Silver Bears and American Hot Wax. "I don't want to see Jay as an actor," says Letterman bluntly. "I want to see him come out and be a smart ass." Leno insists that even if he does go prime-time, it will be as Jay Leno and not as "a guy who says, 'Pass the butter.' I love this life," he explains. "I'm a journeyman comic, and comedy's like golf. If you do it well, you can play it until you're 60 or 70."


Jay Leno's skewed yet sensitive vision of the world has made him the king of the stand-up comedians—"the one everyone else listens to," says fellow comic Jerry Seinfeld—and the favorite late-night guest of his close friend David Letterman. But even as Leno slides into that ultrahot, ultrahip chair next to Letterman, he keeps one foot in Middle America. It is a place he knows well, having spent two years in the mid-'70s opening for Perry Como, Henry Mancini, Johnny Mathis and Tom Jones. Now, some 15 years after he started performing at the skin-and-grin joints in Boston's gritty Combat Zone, James Douglas Muir Leno is ready for a coming-out party.
Advertisement
Today's Photos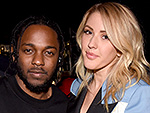 Treat Yourself! 4 Preview Issues
The most buzzed about stars this minute!