People Top 5
LAST UPDATE: Tuesday February 10, 2015 01:10PM EST
PEOPLE Top 5 are the most-viewed stories on the site over the past three days, updated every 60 minutes
Vikram Seth Sets Yuppie Love to Rhyme in a Novel Novel of Our Times


Remarkably, Seth's book is written not only in verse but in 590 technically demanding sonnetlike stanzas. More remarkably, critics have been almost unanimous in saying that the novel is far more than a novelty. "A splendid tour de force," said the Los Angeles Times. "The narrative equivalent of haute cuisine," echoed the Washington Post. "Although we have been spared, so far, the Great American Novel," wrote Gore Vidal, "it is good to know that the Great California Novel has been written."

"I was surprised and quite pleased that critics didn't treat it as a literary stunt," says Seth, 34, a diminutive Stanford grad student who is at least as unusual as his book. Born in Calcutta to upper-middle-class parents, he earned a scholarship to high school in England and then a scholarship to Oxford, where he studied philosophy, politics and economics. After Oxford came a series of fellowships at Stanford, where he's working on his dissertation, a study of the economic life of seven villages in China, where he lived for two years. Along the way, he has also programmed computers, served as an editor at Stanford's university press and written a travel book about Tibet, From Heaven Lake, and a volume of poetry, The Humble Administrator's Garden. "I simply seem to drift," says Seth. "But I sort of allow the drift, because it has a kind of check—it forces me to work harder at what I'm interested in."

The Golden Gate (Random House, $17.95) was inspired, in part, by Eugene Onegin, Aleksandr Pushkin's classic 19th-century novel-in-verse. "Poetry, I think, intensifies the reader's experience," says Seth. "If it's a humorous facet of the story, poetry makes it more exuberant. If it's a sad facet, poetry can make it more poignant." Seth thought that like Pushkin, he could use the effects of verse to make drama from the mulch of everyday life. "Everyone sort of sees his own life and times as being ephemeral," says Seth. "One thinks that everything good or important that happened, happened in the past. But I think that seeing scenes that you are used to, but with the heightening effects of poetry, perhaps makes you value your life and times more than you might otherwise do." One result is that The Golden Gate abounds with rhymed detail of California life, from computers ("He thought of or-gates and of and-gates,/ Of ROMs, of nor-gates and of and-gates") to wine making, San Francisco restaurants, foreign films ("Ten minutes of Veronika Vossl And John says, "Liz, I'm at a loss") and peculiar pets, including an iguana named Schwarzenegger. His characters speak with pop-cultural wit, as when Janet advises the lovelorn John, "... Don't put things off till it's too late./ You are the DJ of your fate."

Seth's own fate, for the immediate future, became clearer last April, when he received a Guggenheim Fellowship, which will enable him to continue working on his decade-in-the-making dissertation. He notes, however, that if "another novel grabs me by the scruff of the neck," the world will have to wait even longer for Seven Chinese Villages: An Economic and Demographic Portrait. "The thing about inspiration is that it takes your mind off everything else," says Seth. "If it lasts for a year, if you're possessed by your characters—you're lucky to find that once in a lifetime."


Often in literature the pivotal moment in the hero's life occurs during the heat of battle or the pursuit of a quest. In author Vikram Seth's novel-in-verse, The Golden Gate, the pivotal moment comes when John Brown, a Silicon Valley whiz kid, is conked on the noggin by a red Frisbee. "If I died," he thinks, in iambic tetrameter, "who would be sad? Who'd weep? Who'd gloat? Who would be glad?" John's search for love and meaning winds through a yuppie world accented by turbo-cappuccino-goat cheese and peopled by the likes of Liz Dorati (a lawyer whose colleagues' "prurient eyes/ Swerve from their statutes to her thighs") and Janet Hayakawa, drummer for Liquid Sheep, a feminist punk band "well known and feared throughout the city."
Advertisement
Today's Photos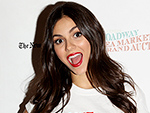 Treat Yourself! 4 Preview Issues
The most buzzed about stars this minute!