People Top 5
LAST UPDATE: Tuesday February 10, 2015 01:10PM EST
PEOPLE Top 5 are the most-viewed stories on the site over the past three days, updated every 60 minutes
OR BEHIND YOUR BEARD, BILLY: During an NBC Radio special featuring ZZ Top, guest interviewer Dick Cavett wondered what the group does between albums. "What's the best way [for a rock 'n' roll band] to disappear?" he asked. After a moment's hesitation, guitarist Billy Gibbons responded, "On your show, Dick."
THE DIVINE MISSES M: It was quite a dilemma for Disney Pictures a year or so ago when
Madonna
was making the rounds looking for work. Disney desperately wanted
Madonna
, but the only role they had to offer her was that of Danny DeVito's wife in Ruthless People. In the script, the couple has been married for about 15 years, so if
Madonna
had played the wife, she would have had to be around 10 years old at her wedding. This is precocious—even by Mrs. Penn's standards. "The movie is about ruthless people, but not that ruthless," says co-director Jim Abrahams. Shortly after
Madonna
dropped out of consideration, Abrahams and his directing partners, the Zucker brothers, were watching The Tonight Show when Bette Midler came on in an outlandish dress and sang a song about being fat. Says Abrahams: "We knew she would be perfect."
HIS KIND OF TOWN: The soon-to-be-released Nothing in Common, starring Jackie Gleason and Tom Hanks, was filmed in Chicago, hardly a Mecca of the movie industry. Director Garry Marshall was asked why he didn't opt for the usual shooting sites. "In L.A.," he said, "everybody runs in front of the camera saying, 'I'm a star, I'm a star.' In New York, they steal your equipment." If those reasons aren't enough, Tom Hanks added, "Cincinnati was booked."
TIP TOE THROUGH THE BEDROOM: Tiny Tim, falsetto and ukulele still functioning as well as ever after all these years, was in Houston to do his nightclub act and shared a few revealing thoughts with the Houston Post. Tiny had been interviewed earlier in the day by Ginger Casey, a news anchor with Channel 26, and he wasn't particularly happy. "It's sinful for a woman to be in broadcasting or in some business," he said. "God made her to be a great cook, a great washer of things. She could be a good maid. That's why hotels hire them. A woman can clean a man's messy room better than anyone else." On less global subjects, Tiny revealed some secrets about his marriage. "I live with my mother, and Miss Jan (that's Mrs. Tim No. 2) lives in an apartment two blocks away," he said. "I'm not the best when it comes to sex. I didn't know that until after I married her."
CLEAVER RETORT: Jerry (the Beaver) Mathers, at a benefit in L.A.'s Biltmore Hotel for Sojourn, an organization that helps battered women and their children, told about the time the cast of Leave It to Beaver tried to get together for a reunion. "We were trying to find Rusty Stevens, who played the Beaver's pal Larry Mondello, and we finally hired a private detective who found him selling insurance in Atlantic City. But when we called his house, his wife kept saying we had the wrong person. Later we learned that he simply had never told her that he'd been on the show all those years. When she asked him why he never said anything, he told her, 'It never came up.' "
LOVE GAME: There are sports stars who let success go to their heads, and then there's Boris Becker, the 18-year-old West German who just won his second consecutive Wimbledon men's singles tennis title. Becker told Italy's Corriere della Sera that his love life is strictly zero. "I can't even think about girls," he said. "Forget it. I always have to say, 'I am here for two days or until I lose.' I don't have time for love stories. In two years I haven't touched anything but a tennis racket."
Advertisement
Today's Photos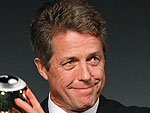 Treat Yourself! 4 Preview Issues
The most buzzed about stars this minute!