People Top 5
LAST UPDATE: Tuesday February 10, 2015 01:10PM EST
PEOPLE Top 5 are the most-viewed stories on the site over the past three days, updated every 60 minutes
In a Blink of the CBS Eye, Financial Wizard Larry Tisch Takes Charge of a TV Giant


Though he is a newcomer to broadcasting, Larry Tisch, 63, is hardly a stranger to power or profits. As chairman of the conglomerate Loews Corp., he commands an estimated $17.5 billion empire built on his canniness as a financial analyst and investor. One of his four sons has described him—admiringly—as a "bottom dweller," one who spots and buys undervalued properties and then hangs on for the long haul.

Born in Brooklyn, the son of a clothing manufacturer who also owned a summer camp in the Pennsylvania Pocono mountains, Larry was a bright young boy who sped through public schools and at age 15 became a freshman at New York University. (He has since lavished more than $10 million on the school to which he once commuted by subway; he is now chairman of NYU's board of trustees.) Graduating cum laude at 19, he went on to earn a master's in industry and management from the University of Pennsylvania's Wharton School. After serving in the Army and as a decipherer of enemy codes for the OSS during World War II, he attended Harvard Law School, but soon dropped out to plunge into the real world of profit-and-loss statements. While still in his 20s, Larry, with his younger brother Preston Robert (called Bob), now 60, sold the family-owned camp and took out a loan to buy a 300-room New Jersey resort hotel called Laurel-in-the-Pines. Larry, the master strategist, and Bob, the day-today detail man, eventually assembled a domain that today includes the 14-hotel Loews chain, the CNA Insurance Companies, Loriilard Tobacco (neither smokes), and the Bulova Watch Company, Inc. Bob has taken on interests outside the family—he was appointed U.S. Postmaster General last month—but the Tisch brothers, says an associate, "are still as close as peanut butter and jelly."

Similarly, the Tisches conduct their family enterprises almost like a mom-and-pop shop. The four sons of Larry and his wife of 38 years, Wilma (called Billie), are all directly or indirectly involved in the family business. Andrew, 36, is a Loews director and president of Bulova; Dan, 35, is a managing director of the Salomon Bros, investment banking firm; it reportedly was his "Hi, Dad" call that alerted his father to the then undervalued CBS stock last year. James, 33, is VP of finance for Loews, and Tom, 31, is a private investor. "Everything you hear about how close Larry is to his family is true," says Washington journalist Elizabeth Drew, a first cousin. "They are all very much in touch and spend a lot of time together. It's a rare thing to see a family that is obviously fond of each other and quite demonstrative about it."

For all their wealth, Drew adds, the Tisches prefer to be "a low-profile family that leads a strikingly unpretentious life. That doesn't mean they're ashamed of their wealth, but there is nothing flashy about it." Indeed, Tisch's office at Loews' Manhattan headquarters is underpopulated with secretaries, and the furnishings are as spare as a motel room. Every Friday he knocks off at 1 p.m. for a longstanding bridge game at a private New York club, and on weekends he regularly plays tennis at his stone, split-level home in Rye, N.Y. He and his sons meet weekly with a Hasidic rabbi to read the Bible and Talmud.

Along with CBS founder William Paley, who gave up retirement at 84 (he turns 85 on Sept. 28) to resume temporarily as chairman, Tisch as acting CEO will seek to reverse CBS' sagging ratings, revenues and reputation. But he has more on his mind than just the bottom line. "What's motivating Larry at this stage of his life is not making money but making a contribution," says Newton Minow, a former FCC chairman, now a CBS board member. "He feels that CBS is a treasure—that's the word he uses—that he wants to preserve."

Early indications suggest that what Tisch means to preserve most is the independence of the network, particularly its troubled news division, which internal critics say has become too showbizzy. "What if we did a story you didn't like?" asked CBS' Mike Wallace point blank at a recent dinner with Tisch. "Would you pick up the phone?" The newly appointed CEO replied without hesitation: "You cover the news. I wouldn't pick up any phone."

Tisch, who owns nearly 25 percent of CBS' stock and is thus its single largest shareholder, insists that his watch at the network will last only until a permanent chief is named. In the meantime, he is not likely to succumb to the seductive glitz that TV engenders in its practitioners. "It's hard to be humble when you have a billion-and-a-half bucks," says Ted Mann, head of the Mann theater chain and a longtime friend. "But, somehow, Larry is."


He shares a limo with his brother, writes no memos and moves almost unnoticed through a room. Yet, unassuming as he is, Laurence A. Tisch swept up the chips in one of the biggest corporate poker games in history. After a tense, 9½-hour meeting, the CBS board of directors ousted its faltering chairman, Thomas Wyman, and named Tisch acting chief executive officer. Tisch succeeded where corporate raiders from Ted Turner to the right-wing Fairness-in-Media had failed. "He is brilliant," says one Wall Street observer. "He gained effective control of CBS without paying a premium price for it."
Advertisement
Today's Photos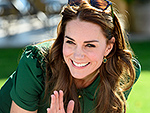 Treat Yourself! 4 Preview Issues
The most buzzed about stars this minute!